Five lingering questions for Arizona Wildcats entering early signing period
Here's what you should be asking about Arizona as college football's early signing period kicks off Wednesday.
'Schools are going to know who they have coming'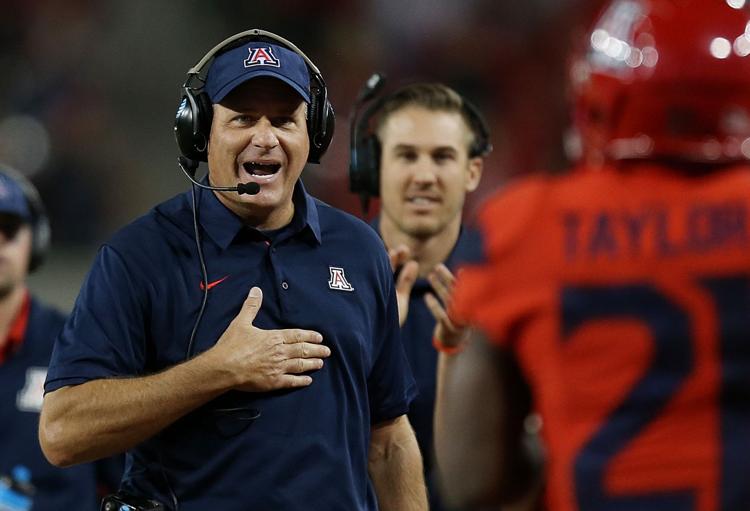 By Michael Lev / Arizona Daily Star
By the end of Wednesday, the Arizona coaching staff should have some clarity regarding the class of 2018. The coaches expect most would-be Wildcats who are committed to the UA to ink national letters of intent on the first day of the new early signing period, which runs through Friday.
If nothing else, Arizona will know where it stands.
"Schools are going to know who they have coming," UA director of recruiting Chris Singletary said.
In theory, the UA and others will have a head count. They will know how many recruits they have secured and how many spots they have available. They will know which positions are still a bit thin and which players they need to pursue before the traditional signing period begins Feb. 7.
That doesn't mean they have all the answers.
Signing day — whether it's in December or February — always delivers curveballs. It never goes exactly as expected.
With that in mind, here are five lingering questions for Arizona entering the first early signing period:
1. Will Arizona's initial list of signees include a quarterback?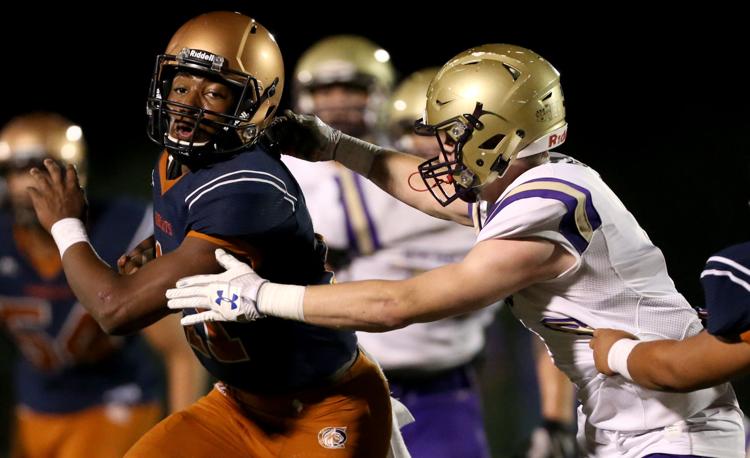 Probably not.
The Wildcats have one QB commit — Jamarye Joiner of Cienega. He told the Star last week that he planned to wait until February to make his college choice official. He left the door slightly ajar for Arizona State.
But recent developments point to Arizona, if not an earlier timeline.
Joiner expressed reservations about ASU's coaching change. He praised offensive coordinator Billy Napier … who left the Sun Devils on Friday to become the head coach at Louisiana-Lafayette.
On Sunday, Joiner tweeted a collage of pictures of himself on the UA campus wearing a Wildcats uniform. He also wrote this message: "Been reppin' my city since I was young, why not do it in college?"
Been reppin my city since I was young why not do it in college 🐻tf⬇️‼️ pic.twitter.com/JKgh4N6e8s

— Jaboo™ (@Jamaryejoiner) December 17, 2017
The next day, Joiner posted a new profile picture — again featuring him in an Arizona uni. Despite those signs, Joiner reiterated Tuesday that he's signing in February.
Singletary couldn't address Joiner specifically because of NCAA rules but did acknowledge the significance of the position he plays.
"It's different," Singletary said. "You definitely want to address that need every year."
As such, Singletary said, "you always have to have a contingency" if Plan A falls through. Recruiting analysts say that's easier said than done when it comes to dual-threat quarterbacks.
"There are a lot of pro-style quarterbacks out there. They're kind of replaceable," said Adam Gorney, national recruiting analyst for Rivals. "But a running QB who can also throw, there aren't many of those."
2. Will there be any last-minute drama?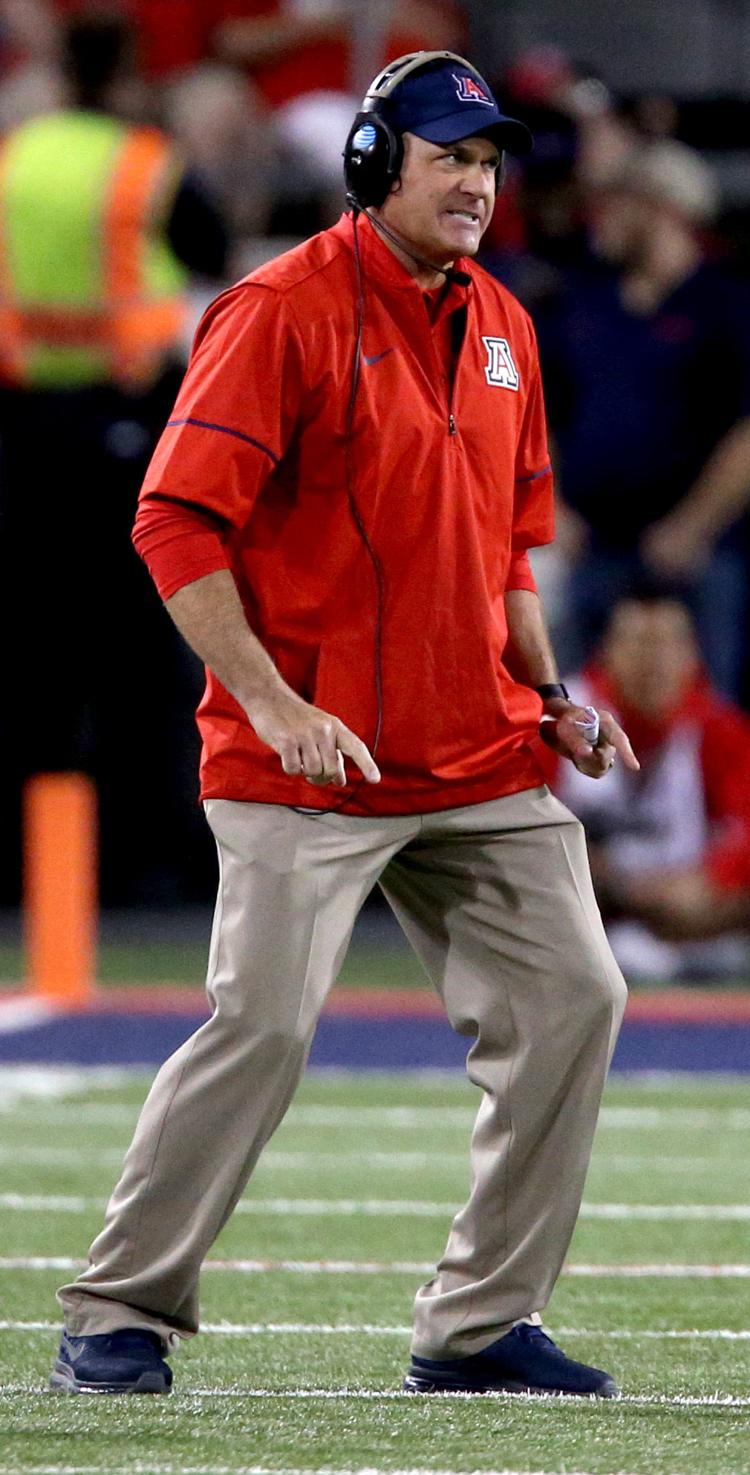 Of course. Most of these recruits are 17 or 18 years old. Did you know exactly what you wanted when you were that age?
At least eight of Arizona's 20 known commits have tweeted or stated that they will sign Wednesday — although one, offensive tackle Donovan Laie of Oceanside, California, did not specify which school he'd be signing with. Earlier this month, however, Laie tweeted about his official visit to the UA, saying he "couldn't be happier" about it and adding: "It's been real, Tucson. See y'all soon."
It's been real Tucson. See y'all soon 🙌🏻

— Donovan Laie (@donlaie75) December 3, 2017
Another San Diego-area product, tailback Martell Irby, committed to Arizona in mid-October. But Irby tweeted — enthusiastically — on Sunday that he had received an offer from UCLA.
"Sometimes God works in ways that are unexplainable," Irby wrote. "With that being said, I'd like to say that I'm extremely blessed to have received an offer from Chip Kelly and the UCLA Bruins!!"
Where Irby ends up remains to be seen – and it might not be known until February.
There are rumblings that the currently committed crop of defensive backs might look different by the end of this week. Meanwhile, some players have elected to hold off public announcements until later.
One such recruit is defensive end Adam Plant Jr. of Las Vegas Bishop Gorman. Recently elevated to four-star status by Rivals – making him the only four-star recruit in this class – Plant told the Star that he is "100 percent committed to Arizona. I just want to sign on National Signing Day."
3. Will the Wildcats land enough big bodies?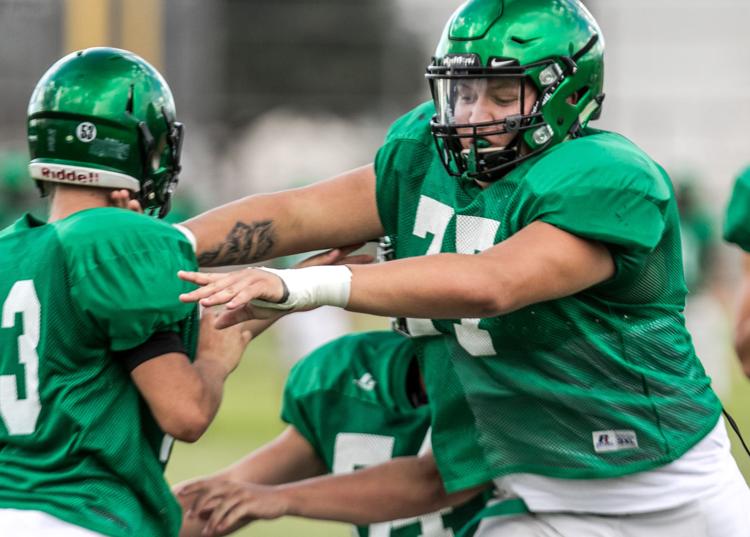 Coach Rich Rodriguez has been saying it for months: The lines remain Arizona's biggest priorities.
As of Tuesday, the Wildcats had three committed offensive linemen: Laie, tackle David Watson of Amphi and guard Steven Bailey of Glendale Community College. Watson plans to enroll in January.
Arizona has just one defensive tackle, Mykee Irving of Calabasas, California, who's also an early enrollee. But his teammate, Nahe Sulunga, who committed to the UA on Dec. 1, projects to defensive end, as does Plant. A second defensive tackle, PJ Johnson of City College of San Francisco, visited Arizona over the weekend. The Wildcats are considered the favorite.
If they all sign with the UA, would that be enough? Coaches will say you can never have enough linemen. Here's how Singletary put it:
"You're always looking for big guys. Guys that are athletic, that are physical, they present a problem. You're looking for the big man that can play in space, the big man that plays with power, with leverage. Those are game-changers. You've got to have those guys in the trenches."
4. Is Arizona adequately addressing its other needs?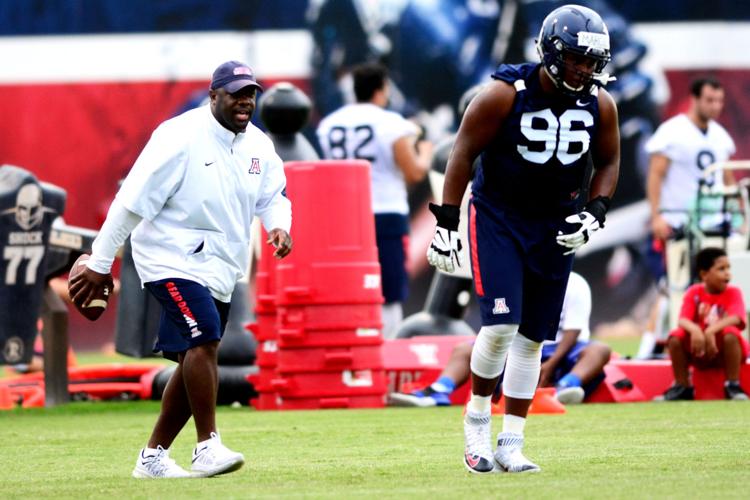 Defensive coordinator Marcel Yates likes long-levered players, and Arizona is adding several of those on that side of the ball.
Besides Plant, Irving and Sulunga, defensive back Jhevon Hill of San Bernardino, California, is listed at 6-3. Linebacker Issaiah Johnson of Los Alamitos is either 6-2 or 6-3, depending on the recruiting site. Safety Christian Young of Richmond, Texas, is 6-1.
Arizona also wanted to get bigger at receiver and appears to have done so. Tre Adams of Frisco, Texas, is listed at 6-3. So is Zach Williams of Johns Creek, Georgia. There's some thought that Williams could project to tight end, where he'd join 6-5 commit Jake Peters of Rancho Santa Margarita, California.
Another commit, Thomas Marcus of San Diego, is listed at 6-4. His Twitter timeline features a video of him crossing over a defender and throwing down a left-handed dunk in traffic in a recent high school basketball game.
Losing Irby would leave Arizona with only one committed tailback, Darrius Smith of Pearland, Texas. McKenzie Barnes of Fresno, California, is the only true cornerback currently committed.
5. What should we make of this class when it's all said and done?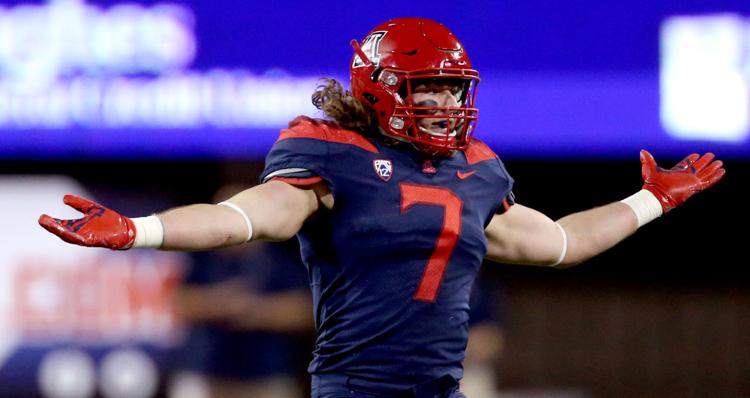 As of Tuesday, 247Sports ranked Arizona's class 48th in the nation and eighth in the Pac-12. Rivals had it 35th and sixth.
But it's important to remember that neither site was all that bullish on the Wildcats' 2017 haul, which turned out to be one of the most productive freshman classes in the country.
247Sports ranked Arizona 45th nationally and 10th in the Pac-12. Rivals had the UA 37th and eighth. Yet Colin Schooler, Tony Fields II, Kylan Wilborn and Scottie Young Jr. — all three-star recruits — were productive defensive starters. Schooler was named Pac-12 Defensive Freshman of the Year.
Another three-star prospect, tight end Bryce Wolma, ranks third on the team with 28 receptions. Several others showed promising signs in limited duty.
If what safeties coach Jahmile Addae told the Star ends up being true — "This class is as good as last year's," he said — the Wildcats will be in good shape, no matter what the ranking says.