Former Arizona Wildcat Brooks Reed shines in Week 1; a look at ex-Cats in the NFL
Here's a look at how eight former Wildcats fared in their opening games. 
Eight Ex-Wildcats in the NFL
Eight former Arizona Wildcats are spread out across the NFL. Check out who's making an impact and who to look out for in Week 2 of the NFL season. 
LB Marquis Flowers, New England Patriots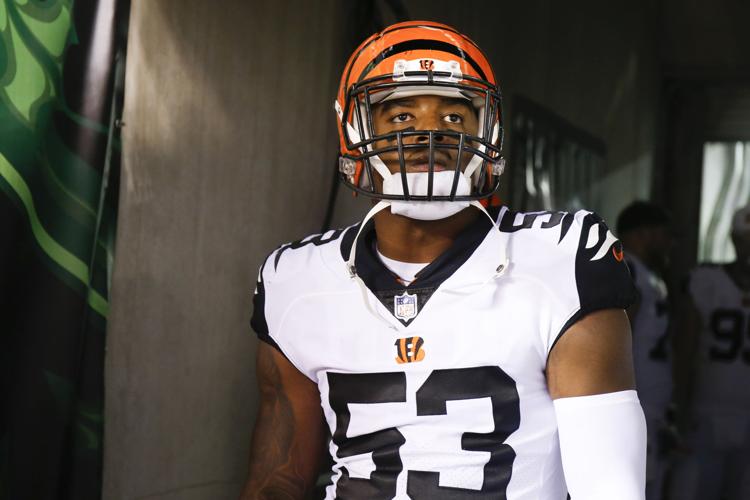 The safety-turned linebacker enters his first season with the Patriots after being traded for a seventh-round draft pick by the Bengals. Flowers, from Phoenix, spent three years in Cincinnati. 
Last week: Flowers hasn't started an NFL game since his rookie season, and didn't record and statistics in the Patriots' home loss to Kansas City. 
Up next: New England plays at the Saints Sunday at 10 a.m.
QB Nick Foles, Philadelphia Eagles
A weird scenario for Foles. He was traded from the Eagles to the then-St. Louis Rams for Sam Bradford, who's not even on the team anymore. When Foles' stint with the Rams didn't pan out, he signed a one-year deal with the Chiefs. Foles spent 2016 as Alex Smith's backup. 
Foles is back in Philadelphia after signing a two-year deal to serve as the backup for Carson Wentz. Once upon a time, Foles was viewed as Philadelphia's franchise quarterback, and he threw for 2,891 yards and 27 touchdowns in 2013. This time around, he won't see the field unless Wentz gets injured or the Eagles are up (or down) big late. 
Last week: Foles did not play in the Eagles' win over Washington. 
Up next: The Eagles play at Kansas City Sunday at 10 a.m. Sunday. 
PK Nick Folk, Tampa Bay Buccaneers
Folk is entering his 11th NFL season, making him the longest-tenured ex-Wildcat in the league.
Folk is in his first season with the Buccaneers, where he will take over for former second-round pick Robert Aguayo, who was cut by both the Bucs and Bears in camp. Last season, Folk went 27 for 31 (87.1 percent) and his longest field goal was 51 yards. 
Last week: The Buccaneers had a bye week due to Hurricane Irma.
Up next: Tampa Bay opens its season Sunday at home against the Bears at 10 a.m. 
S Robert Golden, Pittsburgh Steelers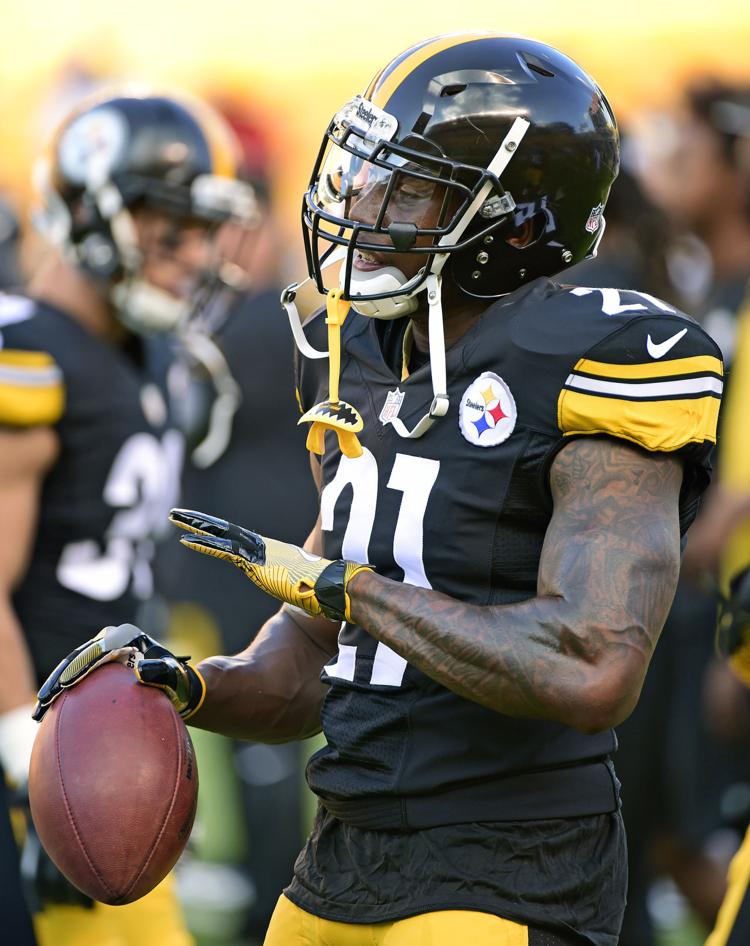 If anyone knows how to have a successful NFL career and not be a starter on either side of the ball, it's Robert Golden. 
Golden was named Pittsburgh's special teams captain last season. Now in his sixth season, Golden holds the same role as a key member of the kickoff and kick return unit, but is also the second-string strong safety behind Sean Davis. 
Last week: Golden didn't record any statistics in Pittsburgh's 21-18 win over the Browns.
Up next: The Steelers host the Vikings Sunday at 10 a.m.
TE Rob Gronkowski, New England Patriots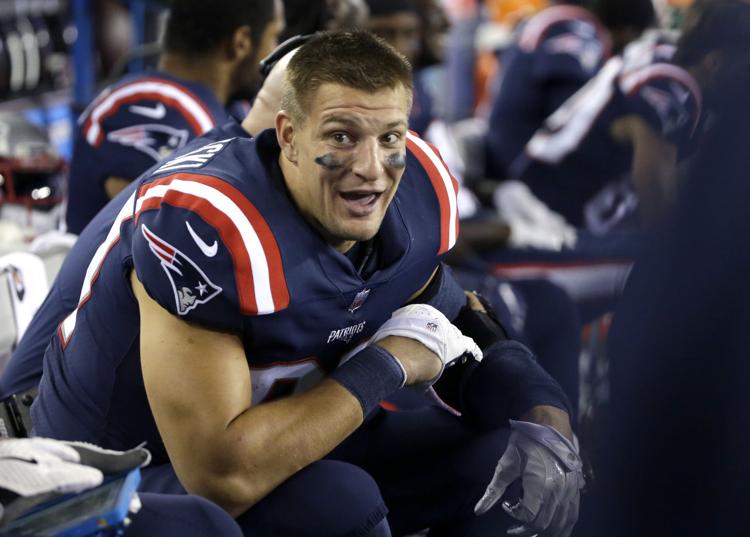 Nick Folk may be the oldest former UA player in the NFL, but in terms of popularity and presence, Rob Gronkowski takes the cake.
Last week: Gronkowski was limited in New England's season-opening loss to Kansas City at home. The Chiefs consistently put either two or three defenders on Gronkowski, and essentially took him out of the game. He finished with two catches for 33 yards. 
Up next: New England plays at the Saints at 10 a.m. Sunday. 
DT Earl Mitchell, San Francisco 49ers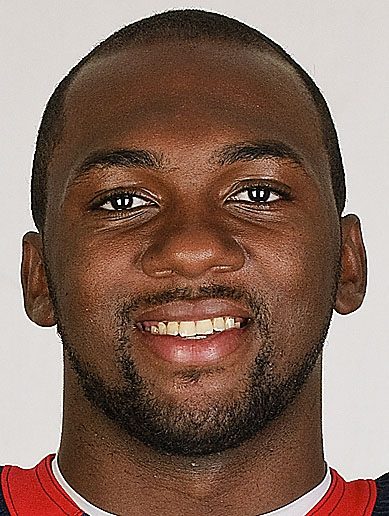 Earl Mitchell is in his eighth season in the NFL, and his first with the 49ers after playing for the Texans and Dolphins. 
Last week: Mitchell was the starting defensive tackle. He recorded two tackles in a home loss to the Panthers. 
Up next: San Francisco plays the Seahawks Sunday at 1:25 p.m. Sunday.
S Will Parks, Denver Broncos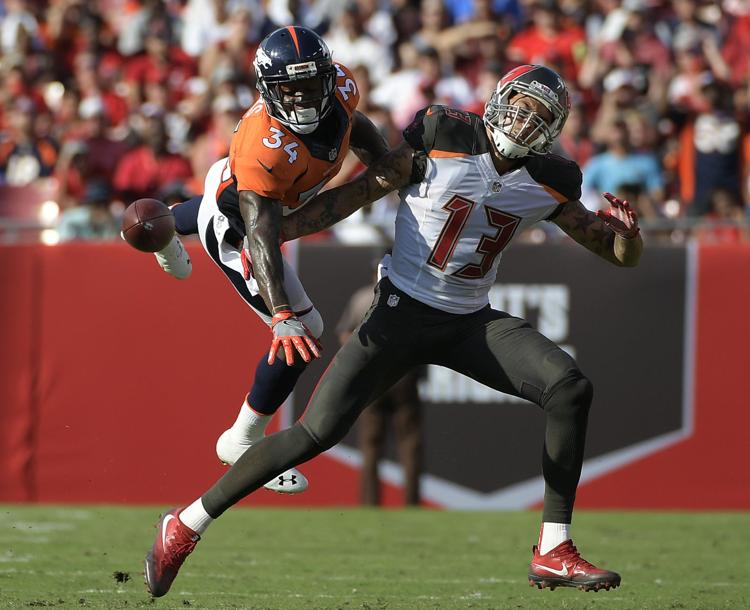 Will Parks is the only Rich Rodriguez recruit on a NFL roster this season, and the Philadelphia native is climbing up Denver's depth chart. 
Parks spent last season as primarily a special teams player, but is now Darian Stewart's backup at free safety.
Last week: Parks recorded one tackle and was frequently rotated into the game on Monday night, when the Broncos beat the Chargers. 
Up next: Denver hosts the Cowboys Sunday at 1:25 p.m. 
LB Brooks Reed, Atlanta Falcons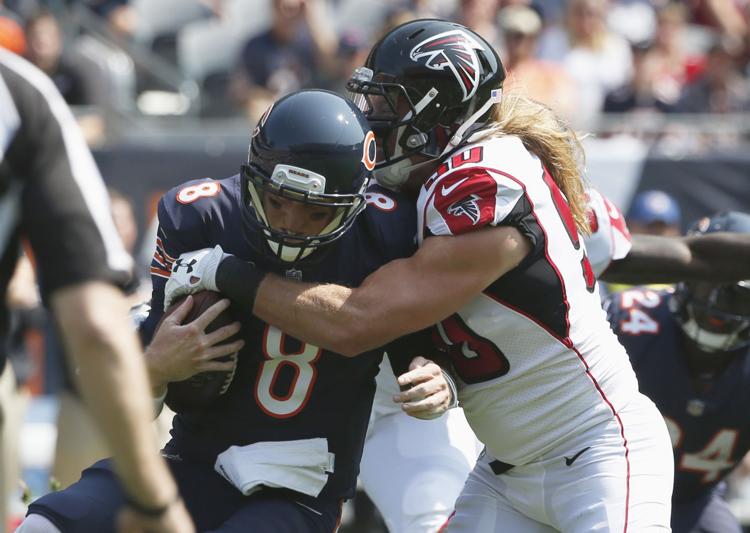 Behind Gronkowski, Brooks Reed has arguably the best career out out of any former Wildcats currently in the NFL.
Last week: Reed finished Sunday's game with a walk-off sack after the Falcons nearly gave up a 10-point lead in the fourth quarter. 
Bears quarterback Mike Glennon drove down the field and got the ball to the Atlanta five-yard line. When it came to fourth down, Reed sealed the deal and gave the Falcons their first win of the season. Reed finished with five tackles and two sacks, tying his season total from last season.  
Brooks Reed Sacks Mike Glennon To End Game! |Bears vs Falcons| – Atlanta Video https://t.co/Yw5LBWStvo https://t.co/LS3IbAV1Wa

— Atlanta Informer (@atlantainformer) September 11, 2017
Up next: The Falcons host the Packers Sunday night in the first NFL game in the Atlanta's Mercedes-Benz Stadium. Kickoff is set for 5:30 p.m. on Ch. 4.