Greg Hansen: 'Mr. Football' on how a big crowd, and another huge showing by Khalil Tate, could lead to an Arizona win
Mr. Football tackles Arizona Stadium's attendance issue, how Michael Vick could help UCLA coach Jim Mora prepare for Khalil Tate, and gives a score prediction as the Bruins put their five-game win streak over the UA on the line Saturday.
UA athletic department's tweet storm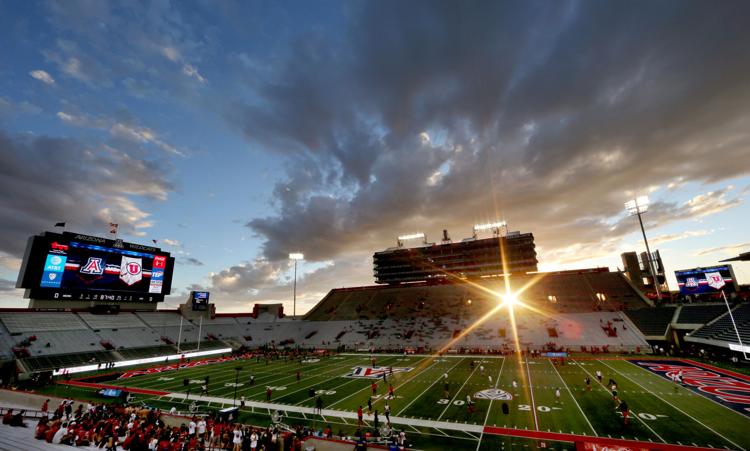 Dear Mr. Football: What do a soccer coach, a softball coach, a men's golf coach, two tennis coaches, an equipment manager, a graphic designer, a play-by-play announcer and a women's tennis coach have in common?
A: All of those UA athletic department employees distributed Twitter messages this week imploring fans and friends to attend the UCLA-Arizona football game. Remember: even though Arizona's prolific basketball program produced revenues of $21.7 million a year ago, it is football, at $41.4 million, that spins the UA payroll.
Let's get to Arizona Stadium on Saturday to support @ArizonaFBall. It's a big game that needs a big crowd! #BearDown

— Tony Amato (@CoachTonyAmato) October 11, 2017
Great victory for @ArizonaFBall at Colorado! Now it is time to fill Arizona Stadium! #BearDown!See you there!

— Mike Candrea (@CoachCandreaUA) October 12, 2017
Must see Football in Tucson this weekend! #beardown https://t.co/Lhdb8ZQCf2

— Jim Anderson (@Anderson_Jimbo) October 11, 2017
Tucson happenings this weekend: @ArizonaWTennis hosts its home invite Fri-Sun AND @ArizonaFBall is taking on the Bruins 6 pm Sat. Be there!

— Vicky Maes (@Vicky_Maes) October 11, 2017
Let's fill Arizona Stadium on Saturday night as @ArizonaFBall takes on the Bruins at 6pm! Be loud, Be Proud, BEARDOWN! #GoCats #CatsRising

— Clancy Shields (@CoachShieldsUA) October 12, 2017
A cure for the box office blues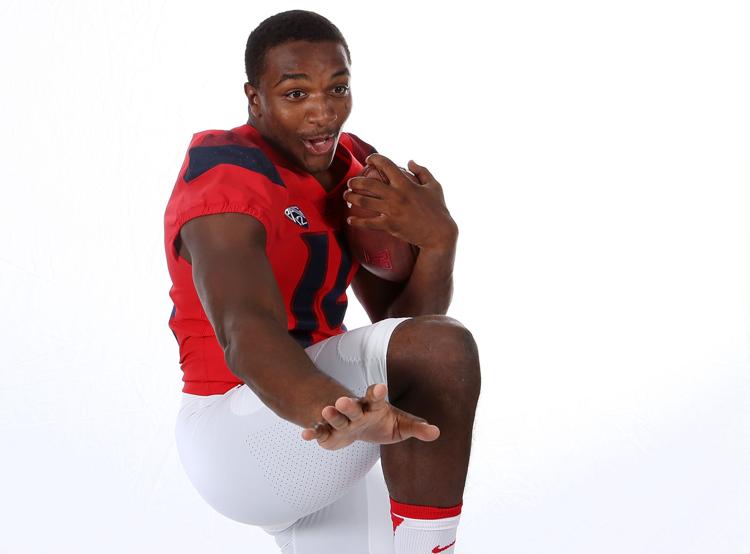 Dear Mr. Football: How much can one unimaginable performance by QB Khalil Tate mean at the box office?
A: Arizona drew a mere 36,651 for its last home game, against then-24th ranked Utah. It's not unreasonable to think Tate, who was more successful than Colorado's Ralphie the Buffalo at chewing up turf last week — and a potential revival of a not-so-newsworthy football program — will draw 50,000 against UCLA. If so, it will be Arizona's greatest jump from one Pac-12 home game to the next since admission to the league.
Arizona has only increased 10,000 fans from one home conference game to the next four times. All of those had a clear provocation:
• Gain of 13,425 in 1982 from Oregon State (35,599) to Washington (48,984). Washington arrived ranked No. 1.
• Gain of 11,576 in 1992 from Washington State (39,112) to UCLA (50,708). The local debut of the Desert Swarm defense in Tucson a week after a epic 8-7 finish (a loss) at No. 1 Miami.
• Gain of 11,360 in 2009 from Oregon State (42,119) to Stanford (53,479). The first home game as a starting QB by Nick Foles, and the home debut of Sonny Dykes' "Air Raid'' offense, after Foles threw for 638 yards and five touchdowns at OSU and Washington.
• Gain of 10,159 in 2014 from Cal (45,595) to USC (56,754). Nine days after Arizona shocked No. 1 Oregon at Autzen Stadium, the 5-0 Wildcats jumped to No. 10 in the AP poll.
The Grand Encore
Dear Mr. Football: What is Tate likely to do for an encore?
A: For more than 60 years, Arizona's top individual offensive performance was probably Art Luppino's 228-yard, five-touchdown performance at New Mexico State in 1954. Incredibly, Luppino carried the ball just six times in that game. Much like Tate, the Luppino of '54 was a virtual unknown sophomore, a surfer dude from La Jolla, California who arrived at Arizona hoping to play baseball and got his chance because of an injury to someone else. Luppino would lead the NCAA in rushing in '54 and '55.
A week later, at Utah, Luppino returned the opening kickoff 93 yards for a touchdown and gained 121 rushing yards, scored four touchdowns and didn't play the last 25 minutes as Arizona rolled to an easy 54-20 win. That's an Encore with a capital E.
Michael Vick flashbacks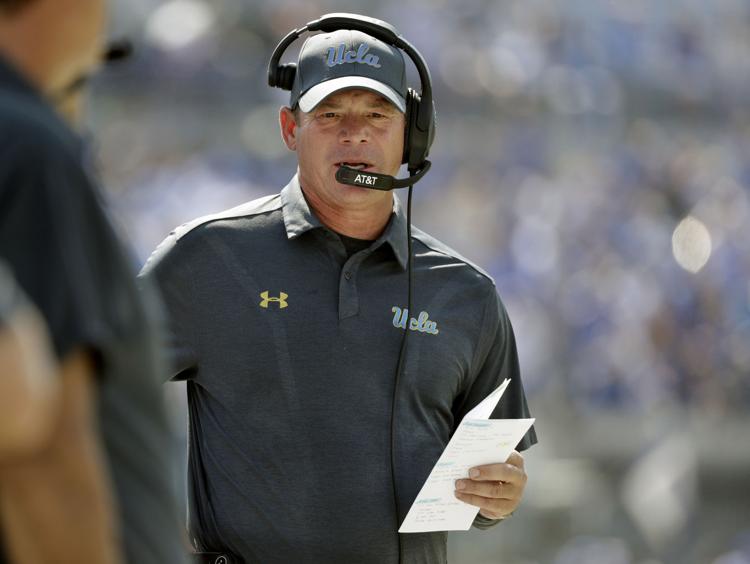 Dear Mr. Football: Does UCLA coach Jim Mora know anything about stopping a run-first QB like Tate?
A: As head coach of the Atlanta Falcons, 2004-06, Mora coached the in-his-prime Michael Vick, who from age 24-26 rushed for 2,538 yards in the NFL, a place where running quarterbacks are as rare as lobster in the Rillito River.
Vick's mobility, not his passing, made it all work. He was just a 56 percent career NFL passer, and he threw 38 interceptions in three years with Mora. When Vick was incarcerated and missed the 2007 and 2008 seasons, Mora moved on and became head coach of the Seattle Seahawks. His quarterback in Seattle was 34-year-old Matt Hasselbeck, who was about as mobile as a statue. Mora was fired after one 5-11 season.
Since Vick's prime, Mora, whose angry-man sideline demeanor often makes you wonder why anyone would want to play for the Bruins, has done less with more than any coach in Pac-12 football since Tyrone Willingham, who was 11-37 at Washington from 2005-08.
Tate as the best player in the locker room
Dear Mr. Football: Is Tate accustomed to the best-player-in-the-locker-room role?
A: The head-shaking fact about Tate's career at Serra High in Gardena, California, is that he was never the top prospect in his own locker room. In Tate's senior year, 2015, five-star linebacker Wole Betiku, who had 17 quarterback sacks and now plays at USC, was considered the Cavaliers' must-get recruit.
What's more, five-star lineman Rasheem Green, who now has 26 tackles at USC, and five-star linebacker John Houston, who has made 25 tackles at USC this season, were more sought-after than Tate.
Tate saw so much talent while at Serra that nine of his ex-teammates play at USC. UCLA's big-play receiver Jordan Lasley, who leads the Bruins with 116 yards per game, was also in the Serra High locker room with Tate.
About the last thing you expect is for Tate to be awed by the spotlight.
UCLA's five-game streak over Wildcats on the line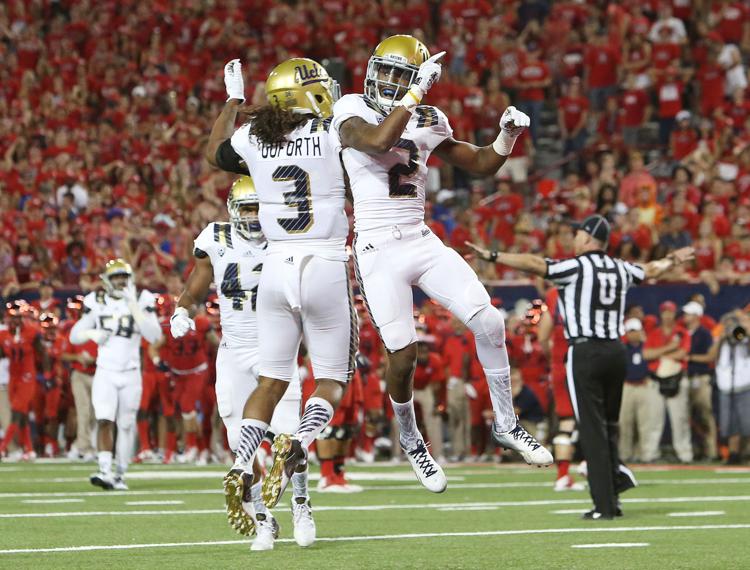 Dear Mr. Football: Had Arizona ever been dominated the way it has been dominated by UCLA, by Mora, the last five seasons?
A: The Bruins have battered Arizona by an average score of 43-19, outgaining the Wildcats by an average of 483 to 358 yards. What makes it more lopsided is that Arizona's pass completion percentage in those losses is 44 percent, which is like a baseball player hitting .193.
Meanwhile, the quarterback-blessed Bruins have completed 68 percent of their throws against Arizona's defense over five games. No way you overcome that disparity, even with Khalil Tate at his best.
Losing five straight to a Pac-12 opponent isn't new at Arizona. Nor are the margins of UCLA's victories unfamiliar. Stanford smashed Arizona five consecutive times, 2010-16, and outscored Arizona by an average of 44-20.
Oregon toyed with Arizona in five straight games, 1999-2005, with an average margin of 41-17.
But the most unexpected was Oregon State, which humbled Arizona five games in succession, 1999-2004, with a 38-10 average score.
Either way, before Arizona can move on, before it can take a resolute step toward bowl eligibility and draw 50,000 or more fans regularly, it must disarm UCLA and Jim Mora. If that means a defense full of freshmen and first-year starters must find a way to stop QB Josh Rosen, now is the time.
In the same period in which UCLA has owned Arizona, the Bruins are 10-11 against mid-tier programs ASU, Oregon State, Cal, Wazzu and Utah.
The time for Arizona to beat UCLA is now.
Wildcats 43, Bruins 40