Report card: Grades for the Arizona Wildcats' 19-16 loss to Houston
The Star's position-by-position breakdown of the Cats' Week 2 loss to the Cougars
Michael Lev's grades are in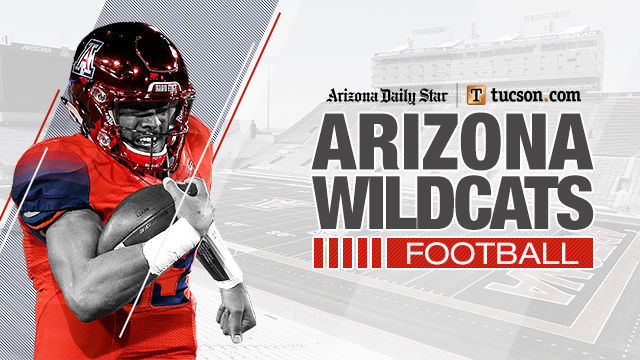 The grades are in for the Arizona Wildcats' 19-16 loss to Houston on Saturday night at Arizona Stadium:
Quarterbacks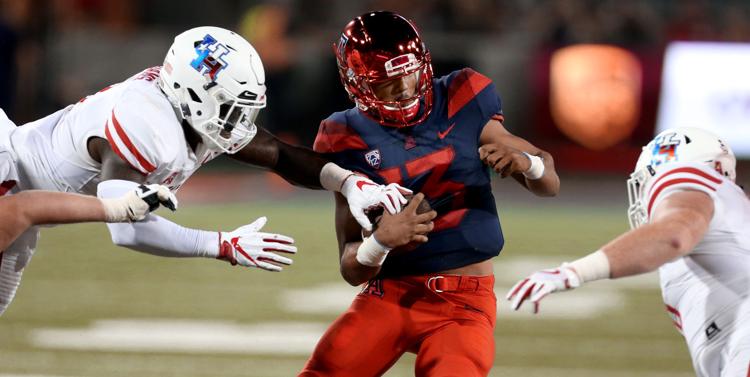 QUARTERBACKS
Grade: D+
Comment: The cumulative stat line for Brandon Dawkins and Khalil Tate wasn't bad – 22 of 37, 219 yards – but both made killer mistakes. Dawkins fumbled twice. He lost only one, but the other resulted in a safety. He also missed some open receivers, including Tony Ellison for a sure touchdown in the third quarter. Tate entered in the fourth quarter and threw an interception with Arizona near field-goal range and trailing by three points. In the QBs' defense, they didn't always get the help they needed.
Running backs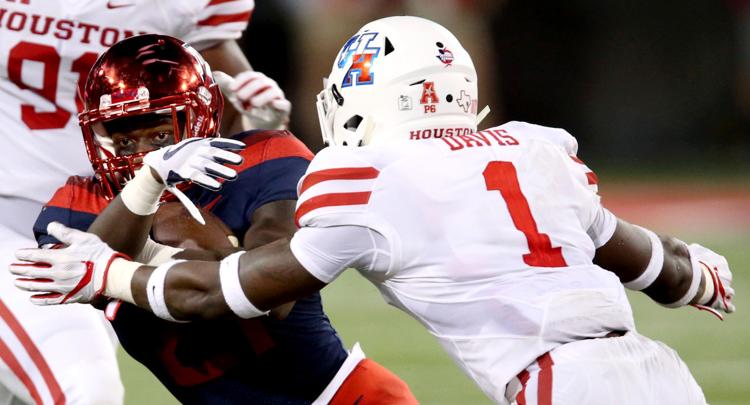 RUNNING BACKS
Grade: B
Comment: J.J. Taylor and Zach Green started in a dual backfield with Nick Wilson (ankle) not playing. Taylor led the ground attack with 87 yards on 17 carries, despite frequently having to whirl away from Ed Oliver and his fellow Cougars in the backfield. Green carried five times for 15 yards and a touchdown but didn't threaten the defense the way a healthy Wilson can
Defensive front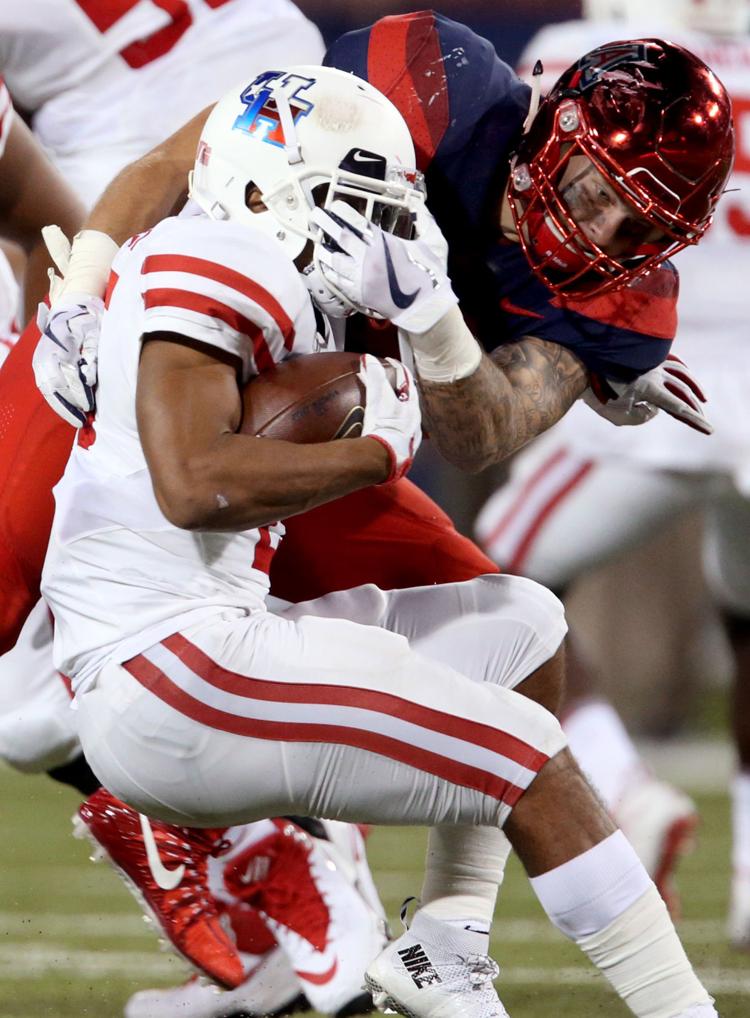 DEFENSIVE FRONT
Grade: B
Comment: The front didn't make any game-changing plays but generally held its own against a veteran UH offensive line. Freshman linebacker Tony Fields II led the team with 10 tackles. Freshmen Kylan Wilborn and Kurtis Brown each had a tackle for loss. What was missing was a consistent pass rush, although Houston quarterback Kyle Allen often got rid of the ball quickly; Houston ran a ton of bubble screens.
Offensive linemen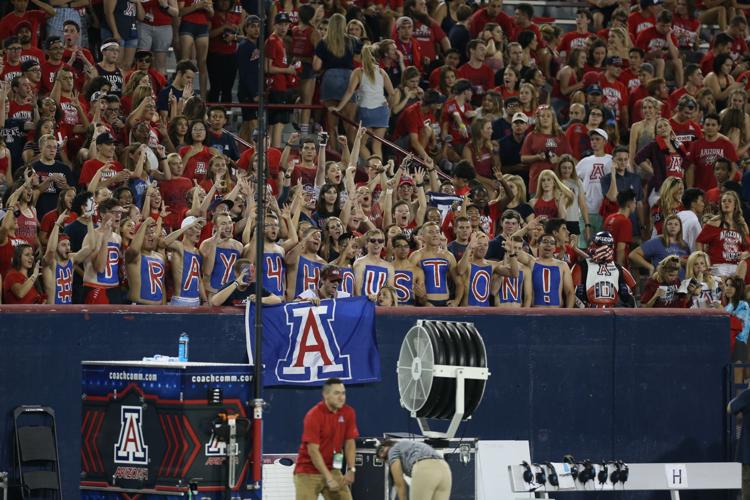 OFFENSIVE LINEMEN
Grade: C+
Comment: Arizona rushed for 152 yards against a team that barely allowed 100 per game last season. The Wildcats also surrendered only one sack against the Cougars' Oliver-led front. But Taylor earned many of his 87 yards on his own, as did Tate, who finished with 24 on four carries. Dawkins rarely found running room (13 carries, 26 yards).
Receivers/tight ends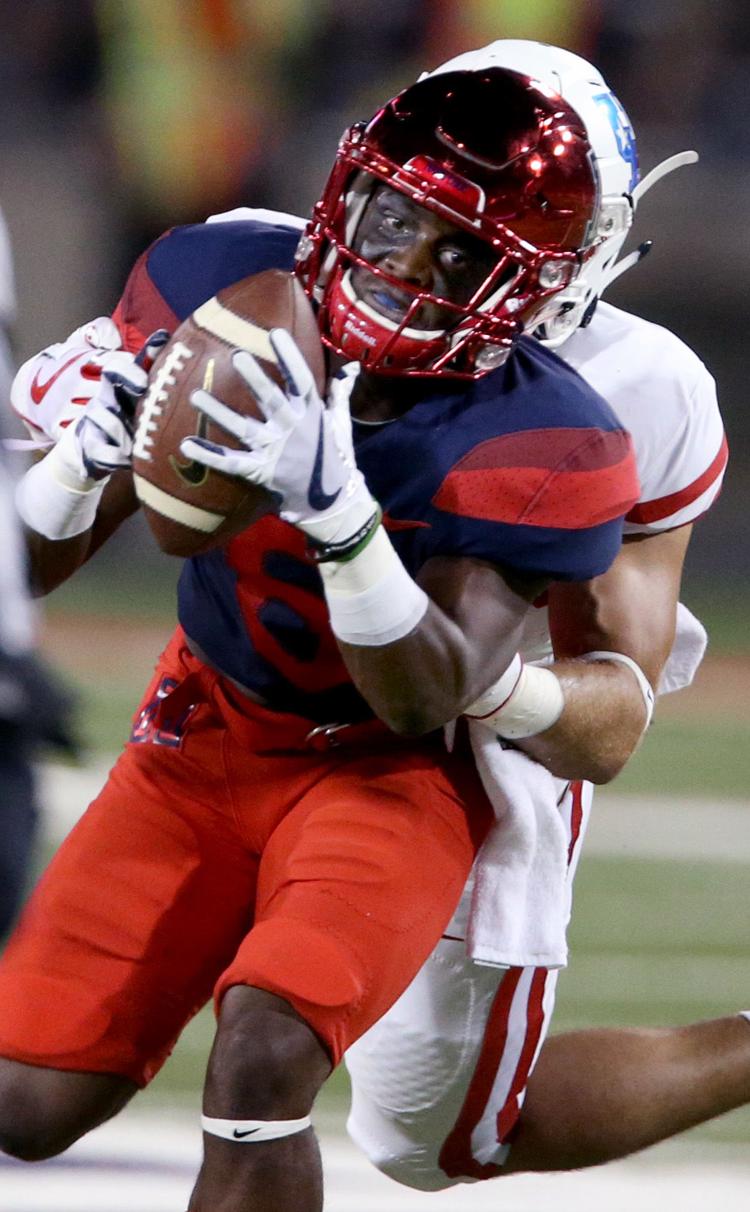 RECEIVERS/TIGHT ENDS
Grade: C+
Comment: Much like the quarterbacks, this group made plays but also had too many unforced errors. Shun Brown had four catches for a team-high 79 yards but had two drops, including one on first down on the final drive that would have gained at least 20 yards. Shawn Poindexter set career highs in catches (four) and yards (38) but couldn't corral a possible TD pass in the back of the end zone. Freshman TE Bryce Wolma showed promise with five catches for 39 yards in place of the injured Trevor Wood.
Defensive backs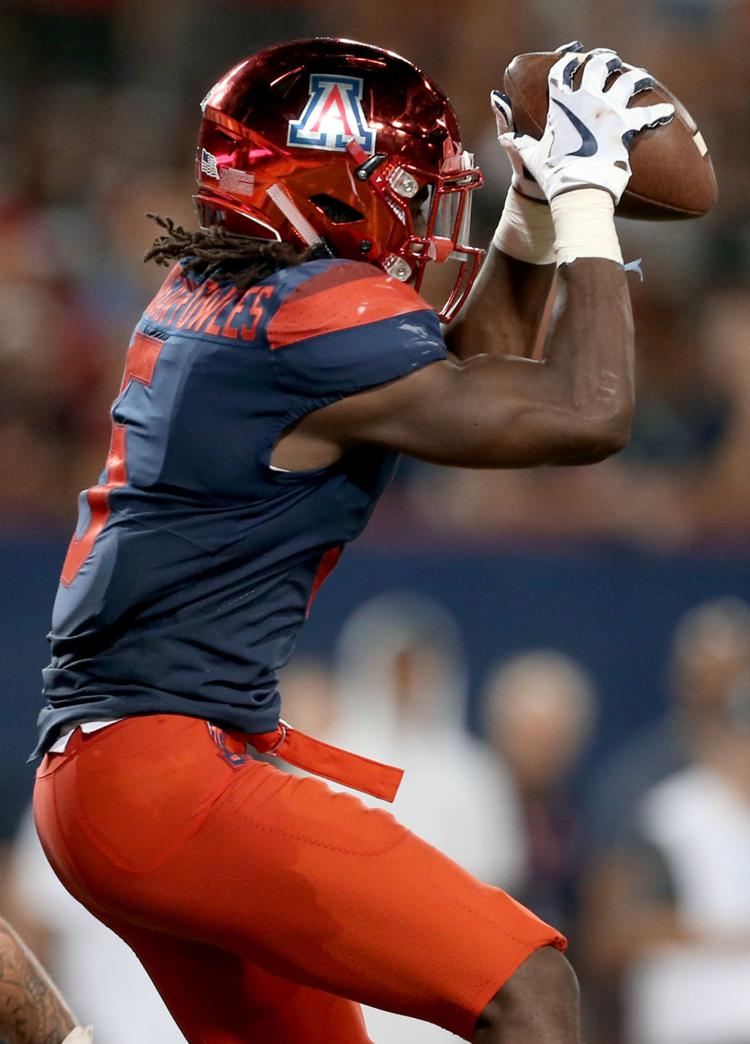 DEFENSIVE BACKS
Grade: B-plus
Comment: As mentioned, Allen threw a lot of low-risk throws, leading to a high completion percentage (78.1 percent). The secondary figured it out in the second half, limiting Allen to 40 yards. Safety Demetrius Flannigan-Fowles had his third interception of the season, although he would have been better off batting down the fourth-down pass. Cornerback Lorenzo Burns struggled early but redeemed himself with a late pick. Safeties Scottie Young Jr. and Dane Cruikshank combined for 13 tackles, two stops for losses and a forced fumble.
Special teams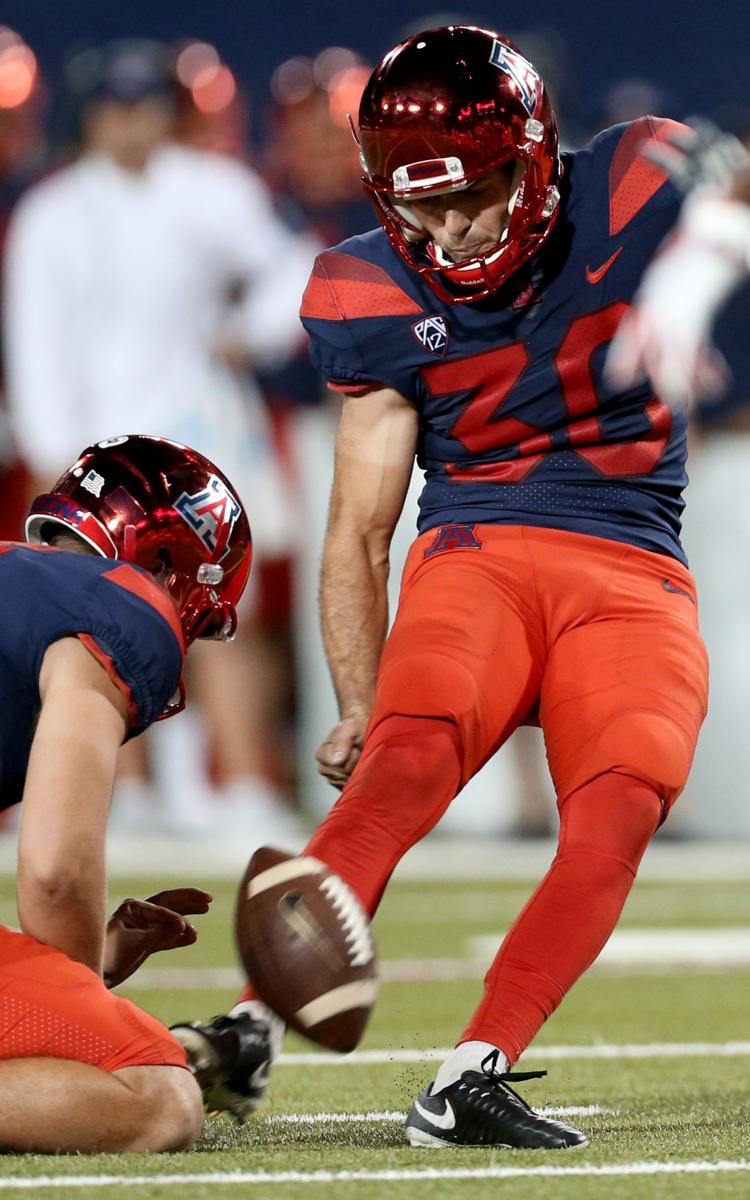 SPECIAL TEAMS
Grade: C-
Comment: Again, a mix of good and not-so-good – with a little more of the latter. Lucas Havrisik booted four of his six kickoffs for touchbacks. But the kickoff-coverage unit let him down on one of the two that didn't reach the end zone, resulting in an 81-yard return that led to a Houston touchdown. Josh Pollack made 3 of 4 field-goal attempts, including two from 40-plus yards. But the miss was a 30-yarder, a direct byproduct of a low snap. Starting snapper Nick Reinhardt was out, and his absence proved costly. The return units couldn't get anything going.
Coaching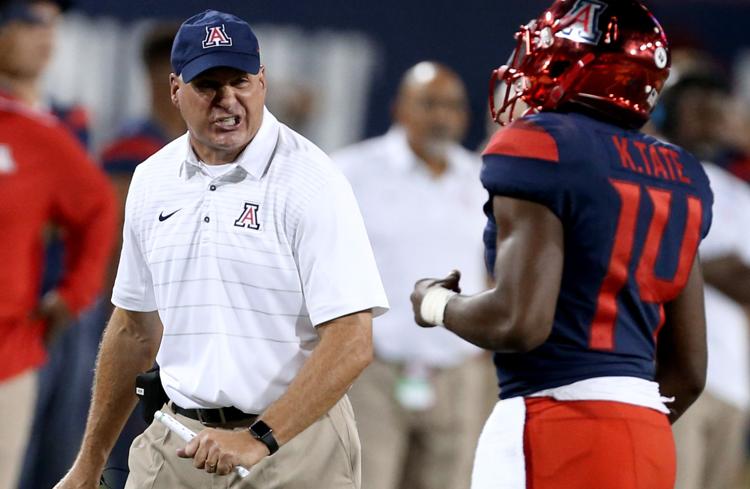 COACHING
Grade: D+
Comment: This was a game Arizona needed to win, could have won but didn't. Rich Rodriguez set himself up for second-guessing with his handling of the quarterbacks, although injuries to both might have forced his hand. Based on the way Houston was defending them, a case could be made that Taylor should have run the ball more, Dawkins less. Rodriguez elected to run out the clock at the end of the first half – despite having all three timeouts – in a game the Wildcats ended up losing by three points.