Seen and heard in Los Angeles: On bowling, Kylan 'Meaty' Wilborn, and more targeting
Star reporter Zack Rosenblatt takes you inside Los Angeles Memorial Coliseum as the Arizona Wildcats lose a Pac-12 South battle to No. 17 USC, 49-35.
Where to go bowling?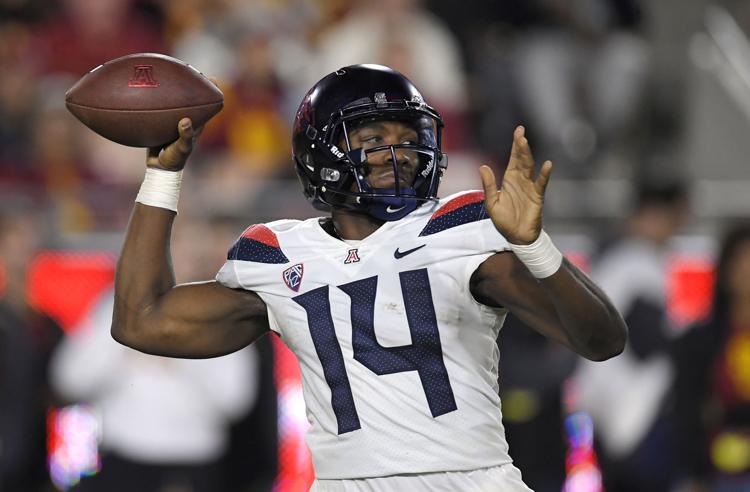 Arizona wasn't projected for bowl eligibility before the season, but with the October emergence of Khalil Tate and the UA's four-game winning streak, Arizona now is one of the most appealing teams in the Pac-12 for bowl organizers.
At the Coliseum on Saturday night, there were representatives from three of the Pac-12's bowl game tie-ins — the Alamo Bowl, Holiday Bowl and Sun Bowl.
There's a pecking order to the Pac-12's bowl game, and it goes like this — assuming no Pac-12 team makes the College Football Playoff, the conference champion will likely play in the Fiesta Bowl.
After that, the remaining order is…
1. Alamo Bowl in San Antonio
2. Holiday Bowl in San Diego
3. Foster Farms Bowl in Santa Clara
4. Sun Bowl in El Paso
5. Las Vegas Bowl
6. Cactus Bowl in Phoenix
Arizona is appealing because of its exciting, young quarterback and the chance that the Wildcats finish in the top half of the conference.
The three bowl games represented at Saturday's game — Holiday, Sun, Alamo — all have interesting connections to the Wildcats.
Arizona was clobbered in the 2009 Holiday Bowl, 33-0 at the hands of Nebraska.
The Wildcats lost to Oklahoma State in 2010 Alamo Bowl by a score of 36-10.
UA hasn't played in the Sun Bowl since 1992 — losing to Baylor 20-15 — but the Wildcats did play at the Sun Bowl earlier this season in a win over UTEP.
The big number
Beautiful night for some football here at the Coliseum. pic.twitter.com/GTIn2AN3sp

— Zack Rosenblatt (@ZackBlatt) November 5, 2017
70,225
The announced crowd at the Coliseum for Arizona-USC, which was Homecoming for the Trojans. That means USC drew 27,403 more fans than Arizona did for its Homecoming game last week against Washington State at Arizona Stadium.
Family affair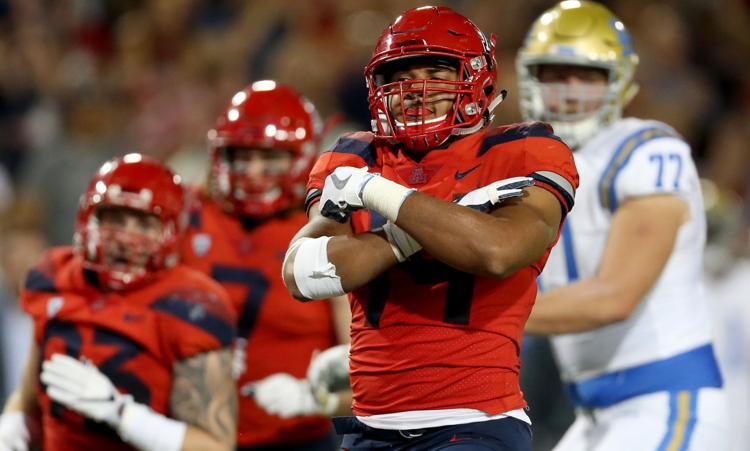 Kylan Wilborn played his high school football not too far from the Coliseum, at Notre Dame Prep in Sherman Oaks, California.
So, of course, a large contingent of Wilborn's family was in attendance.
They all wore a shirt bearing a nickname few in the media knew about before — Kylan "Meaty" Wilborn.
The freshman defensive end/linebacker leads Arizona in sacks this season.
Familiar faces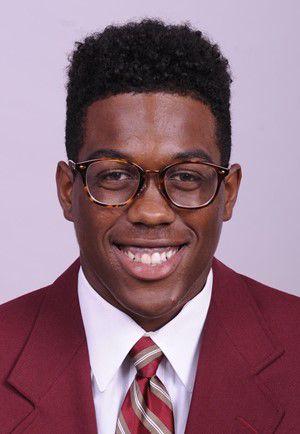 Ex-Arizona receiver Samajie Grant is from Compton, right by the Coliseum, and made the trip to watch the Wildcats, taking the game in from the sideline.
Another former UA receiver was there too — Cayleb Jones, who had a stake on both sides. Jones' brother Levi is a freshman linebacker for USC that had 10 tackles on the season coming in.
Cayleb Jones is currently trying to catch on with an NFL team after he was cut in the preseason by the Minnesota Vikings. His other brother, Zay, currently plays for the Buffalo Bills.
Eat Mor Chikin
USC fans received a quick boost in morale on Saturday when the Trojans blocked an Arizona punt in the first quarter and returned it for a touchdown.
Beyond the quick lead for their football team, as part of a promotional tie-in with Chick-fil-A, all of the fans can get a free chicken sandwich as a result.
Juju on that field
Former USC receiver Juju Smith-Schuster has become a viral sensation since he joined the Pittsburgh Steelers this season, mostly because of his creative touchdowns celebrations.
He returned to USC for homecoming on Saturday, and when cameras cut to him, the loudspeakers played the song "Juju and that Beat."
Target for Targeting
Cruikshank literally moved his head to avoid targeting and got called for it anyway.

— Zack Rosenblatt (@ZackBlatt) November 5, 2017
Officials are trying to cut down on helmet-to-helmet hits for player safety, and as a result have begun to enforce more targeting penalties.
Arizona knows that all too well.
The Wildcats have already had three players ejected this season — safety Troy Young, defensive lineman Parker Zellers and running back J.J. Taylor.
Arizona almost lost two more on Saturday — safety Dane Cruikshank and linebacker Brandon Rutt were both initially called for targeting, but upon further review, the calls were overturned.
Tweet of the night
These refs are terrible

— Scooby Wright III (@TwoStarScoob) November 5, 2017