Hansen's Sunday Notebook: UA athletic director Dave Heeke will ask regents to approve $66 million in new sports construction
Star sports columnist Greg Hansen offers his opinion on recent sports news.
Heeke making his presence felt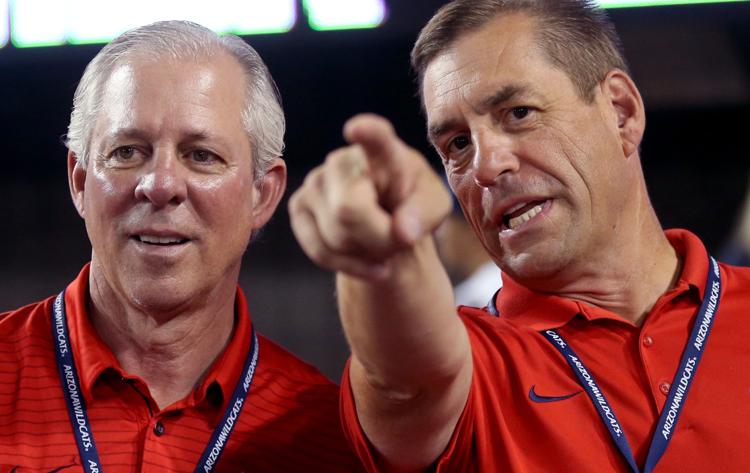 Six months into his term as Arizona's athletic director, Dave Heeke has shot way past the break-in period and made decisions that will last for decades.
At the Arizona Board of Regents meeting this week in Flagstaff, Heeke will ask for approval to build $66 million of overdue capital projects. The four centerpiece items will be:
$25 million to re-do the ancient underpinnings of Arizona Stadium's lower east side. Perhaps they'll find dinosaur bones beneath the old place.
$12 million to dig up the 43-year-old Hillenbrand Aquatic Center facility and start over. The plumbing is busted.
$18 million to construct an indoor practice facility/fan-engagement center down the right-field line of old Kindall-Sancet Stadium.
$8 million to revitalize Hillenbrand softball stadium with fan suites, a press box and much needed shade structures.
The over arching theme will first be to make a dent in the much-needed Arizona Stadium infrastructure woes. By attending first to the Zona Zoo amenities, it will give students evidence that their $100-a-year fee for the athletic department is well spent. Construction is expected to begin after the Dec. 30 Arizona Bowl.
"Approval (by the regents) won't determine the start dates; it's just that we can move forward to fully develop plans as well as budget and make logical construction schedules," Heeke told me. "We have done some of this behind the scenes already so we can hit the ground running over the next few months."
Funding for the $66 million series of projects would be helped by the upcoming student fee and donor contributions, with the rest paid over time and with Pac-12 media rights revenue, as was the case with the Lowell-Stevens Football Facility and McKale Center renovations.
Building never ceases in the Pac-12. Washington State, which had a $13 million budget shortfall last year, is in the process of building a $28 million indoor workout facility, moving past the $10 million indoor bubble it built 14 years ago.
Debt service is significant at all Pac-12 athletic departments. USA Today reported that Oregon had $19.1 million in debt service in the fiscal year 2017, followed by Cal's $18.7 million, Washington's $16.2 million and Colorado's $14.8 million. Arizona's debt service was roughly $6 million.
Oregon athletic director Rob Mullens, a man blessed with so much of Nike's wealth, told The  Register-Guard in Eugene last week that even the Ducks are struggling and won't be able to add a men's soccer program, as hoped.
"Quite frankly, we are maxed out on resources," he said. "As we see a declining ticket fan base in football, we see greater financial challenges."
If the Ducks are hurting, who isn't?
Heeke inherited an enormously difficult job when Greg Byrne departed for Alabama. Byrne was a little surprised that the previous athletic administration had essentially identified about $500 million in building projects, but had done little to chip away.
He dug in, spent about $150 million on overdue projects and created momentum; now it's on Heeke to double that over the next few years just to keep Arizona competitive.
He's off to a promising start.
Pac-12 nonconference schedules are boring and bad — unless you're Russ Pennell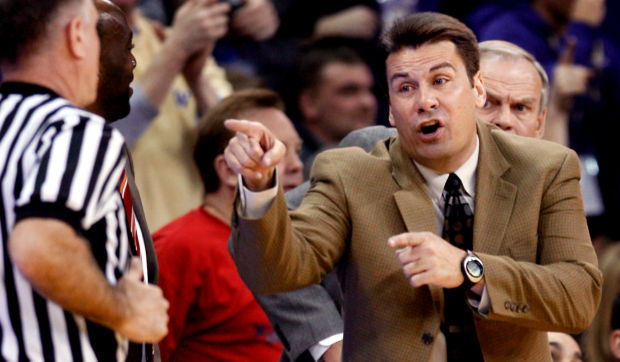 Once the Pac-12 Networks released its 2017-18 men's basketball programming schedule last week, each team in the league unveiled nonconference home schedules.
It is ridiculously bad across the board.
Only two teams will play consensus Top 25 programs on their home court: North Carolina will play at Stanford on Nov. 20, and Gonzaga resumes its so-called rivalry by playing at Washington on Dec. 10.
The rest is mush, and no one is more guilty than UCLA, Oregon and USC, teams loaded with elite talent.
Here's UCLA's Pauley Pavilion schedule: Central Arkansas, South Carolina State, UC Irvine, Cal State Bakersfield, Detroit, Montana, South Dakota and Cincinnati.
Here's USC's Galen Center list of walk-overs: Cal State Fullerton, North Dakota State, Lehigh, Santa Clara, UCSB, Princeton and Texas A&M.
Here's Oregon's home schedule: Coppin State, Prairie View A&M, Alabama State, Ball State, Boise State, Texas Southern, Central Arkansas and Portland State.
The common theme is that Central Arkansas is a valued guest. Coached by ex-UA interim coach Russ Pennell, 17-72 the last three years, Central Arkansas also plays at Cal.
Arizona gets credit for scheduling McKale Center games against teams that used to be good a long time ago, UConn and Alabama. But otherwise, Pac-12 basketball fans have been all but invited not to buy tickets.
College basketball teams continue to play the great share of appealing nonconference teams at neutral sites as arranged by ESPN.
Gridiron greats Penner, Darlington honored by schools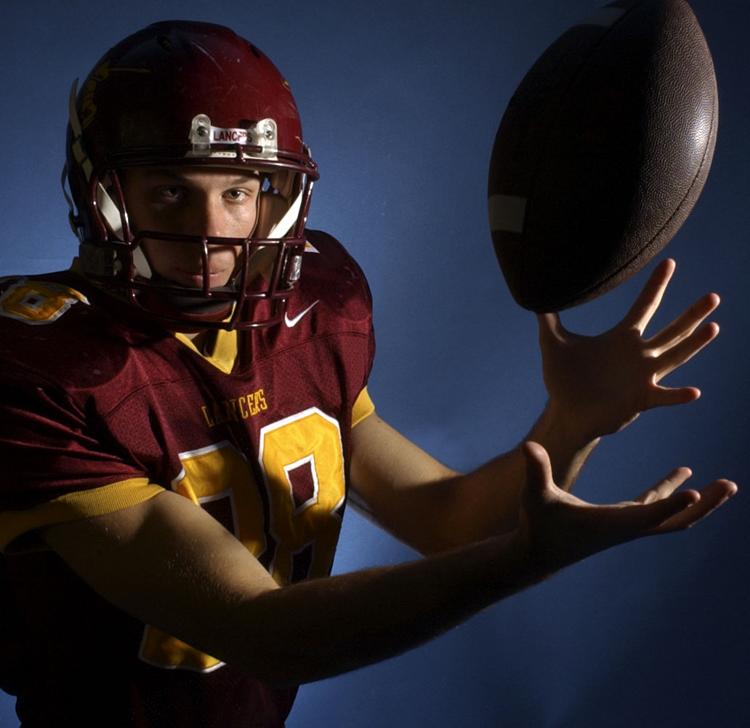 Two of the leading high school football players in Tucson history returned to the city Friday to be inducted into their alma mater's halls of fame. Sabino's early 1980s lineman Doug Penner, a starter at Arizona from 1986-88, was honored at the Sabercats football game against Santa Rita. Since leaving Tucson, Penner has gone on to be general manager of Outfront Media in Atlanta, one of the nation's leading outdoor advertising firms. Salpointe Catholic receiver Jack Darlington, the Star's player of the year in 2004, was inducted into the Lancers sports Hall of Fame at Friday's game against Pueblo. Darlington once caught eight passes for 135 yards in a Nevada victory over Hawaii, but then retired because of concussion issues. He later graduated from USC and is now district sales manager of Unilever Inc., in Denver, a sales/distributing firm that makes and distributes everything from shampoo and mayonnaise to iced tea.
Former Wildcat staffer scouts two Lancer hoops players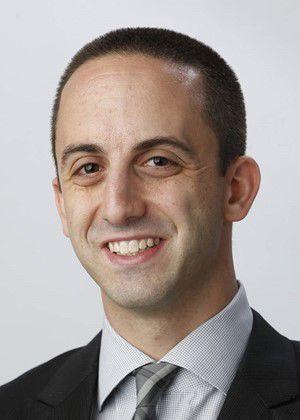 Also at Salpointe Catholic last week was former Arizona basketball staffer Adam Cohen, now an assistant coach at Stanford. Cohen was recruiting Lancers junior forward Majok Deng and sophomore point guard Evan Nelson. Before taking the Stanford job, Cohen, who worked for Lute Olson, broke in at USC, Rice and New Orleans. Cohen bumped into Creighton head coach Greg McDermott while at Salpointe; he's one of many coaches pursing Deng and Nelson.
Catalina coach at heart of Trojans' rise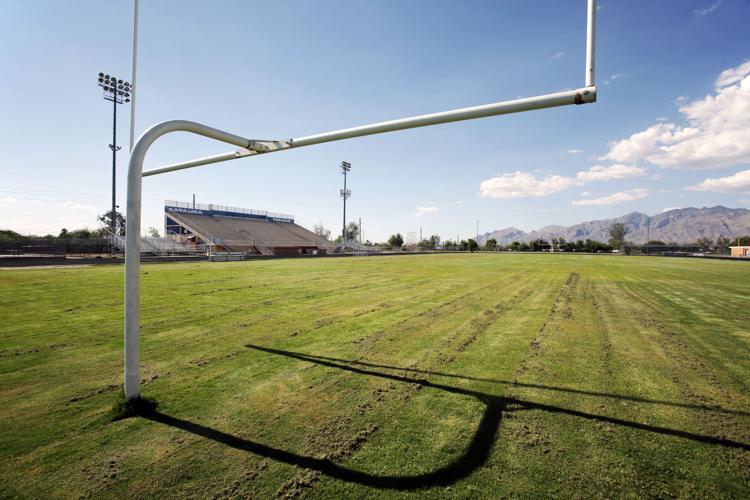 Coach of the first half-season in Tucson prep football: Catalina's Joseph Butler, who has made a remarkable turnaround from an 0-10 finish a year ago — his first at Catalina — to a 5-1 surge. Catalina has been so bad for so long — it was 9-51 the last six years — that Butler deserves a ton of credit for sticking with it. The Trojans play at longtime power Sabino on Thursday night.
Arizona's Ianello continues to stack women's golf roster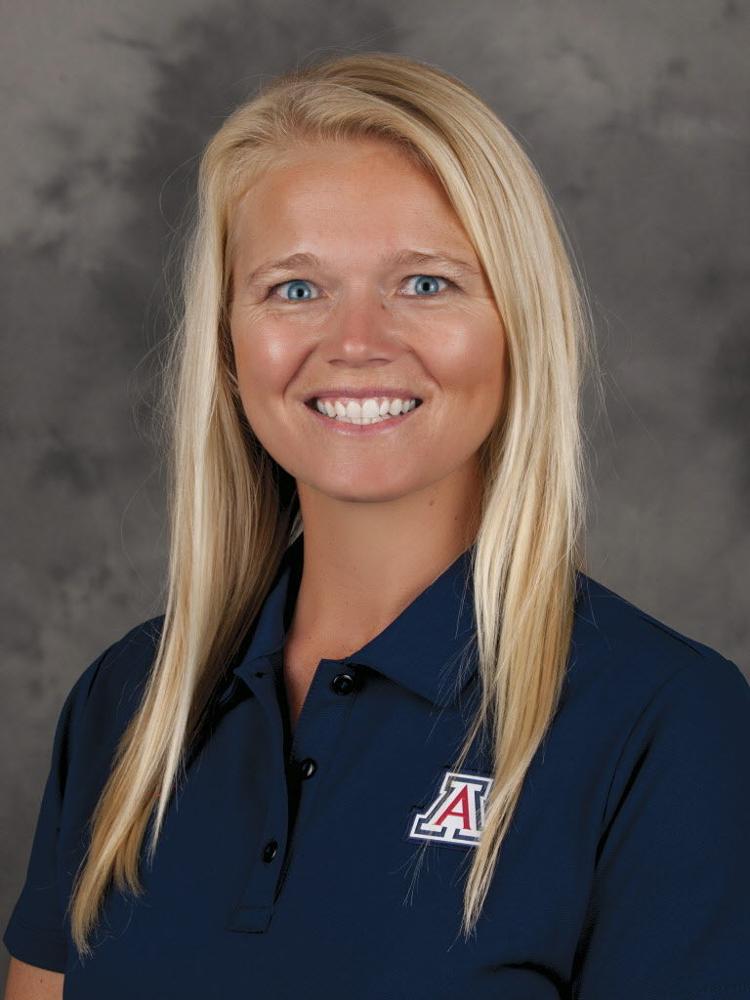 UA women's golf coach Laura Ianello isn't unlike Sean Miller. She is a recruiting dynamo, keeping Arizona near the Top 10 year after year, winning multiple Pac-12 titles and contending for the NCAA title. With two holes to fill in her five-woman lineup this year, Ianello was resourceful the way Miller is resourceful. She added Gonzaga transfer Bianca Pagdanganan over the summer. All Pagdanganan has done so far is win the UA's first tournament of the year. Last week, Ianello and assistant Derek Radley signed Taiwanese amateur standout Yu-Sang Hou. She will be eligible to play immediately in January, giving the Wildcats a projected top five among the best in the country. Arizona plays in the Golfweek Conference Challenge this week in Colorado.
Catalina Foothills boys golf holding solid without former state champ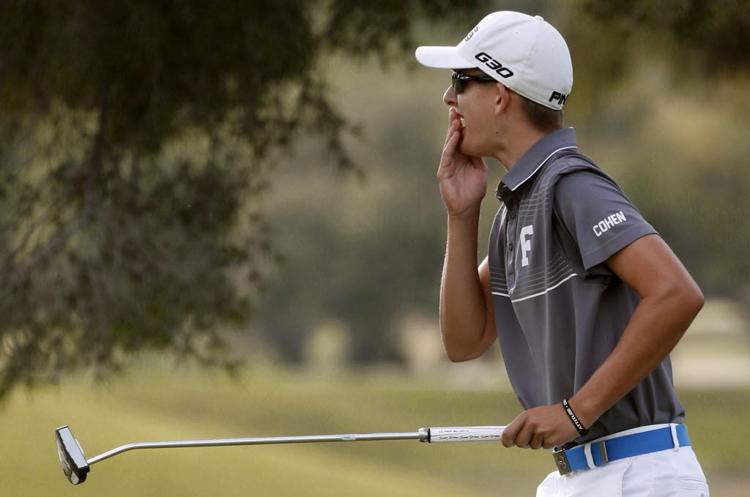 Defending state boys Division II golf champion Catalina Foothills lost individual state champ Gavin Cohen from its title roster; Cohen is now playing at Arizona. It didn't take long for coach Julie Walters to replace Cohen; junior Jake Goode shot a 7-under-par 29 last week in a victory over Rincon/University and Marana at Randolph North. He eagled the par-5 No. 9 hole to complete the round. Goode was 35th in the state as a freshman and 12th last year. Now he is among those likely to contend for the individual state title.
Barnes hits home run with latest hire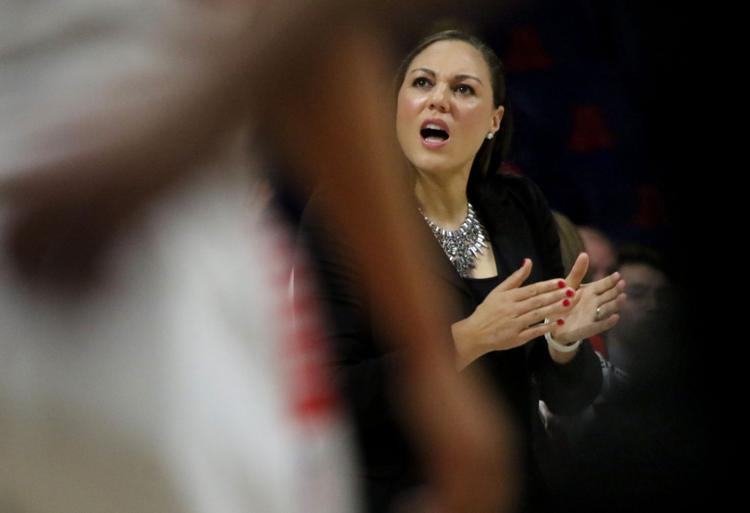 Good to see that UA women's basketball coach Adia Barnes hired former Salpointe Catholic girls basketball coach Briana Felix to be part of her operations staff. Felix was a student manager at Arizona before becoming head coach at Tohono O'odham College. She played at Avila University in Missouri before completing her degree at Arizona.
Local gymnastics instructor Tomita raises over $2,000 for hurricane relief
Gymnastics instructor Yoichi Tomita, who has been part of USA Gymnastics and the Olympics operation for three decades, held a fundraiser for Hurricane Harvey victims last week at his Gymnastics World Central location. He raised more than $2,000, and divided the money between the Red Cross and Thornton's Gymnastics Center in Houston, which was damaged by the Hurricane. Well done.
My two cents: Oh, how Cats ache for consistency of Tomey days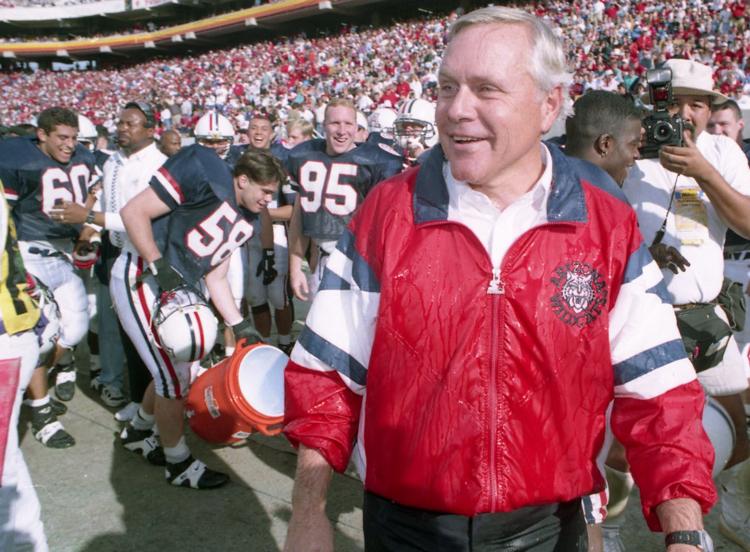 When Arizona chose to part ways with Dick Tomey in November 2000, I was baffled.
In 14 years, Tomey coached nine teams into the AP's Top 25, twice broke the average season attendance record, was the Pac-10's second winningest program of the '90s — and did all this while playing Ohio State and vintage Miami Hurricane teams three times each and Oklahoma twice. The Wildcats opened a season at No. 3 Penn State.
Beyond that, Tomey was active and visible in the community, a good man and second-father to dozens of players and so loyal to Arizona that when Oklahoma was looking for a head coach in 1994, he said no and recommended the Sooners talk to his defensive coordinator, Larry Mac Duff.
I asked the No. 2 man in the athletic department, Chris Del Conte, now the athletic director at TCU, why they asked Tomey to leave.
"Same old, same old," he told me.
Now Arizona draws 36,651 fans to play Utah, a nationally-ranked Pac-12 opponent, the school's smallest crowd in 20 years and the second smallest since 1985.
Now the Wildcats have gone 2-13 in their last 15 conference games, outscored by 287 points in those 13 losses.
Now the Wildcats play UTEP, Grambling State, UTSA, NAU and UNLV to aid in winning football games.
Oh, how UA football fans ache for the same old, same old.