Greg Hansen: 48 hours later, sky has stopped falling
GREG BRYAN / ARIZONA DAILY STAR 2009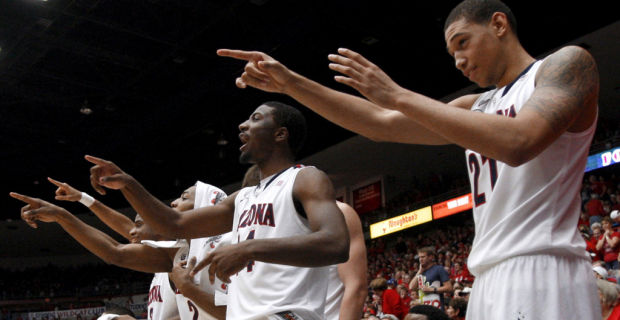 Tags
As featured on
Late Saturday afternoon, when almost no one except a few hundred people in the Aztecs' gym were paying attention, Pima stunned ACCAC powerhouse Cochise College 104-91. And it wasn't a fluke.
You could write 1,000 words about the Panthers' 87-77 historic victory over Tempe High School, but Patricia Hurley's T-shirt told the story all by itself. The coach's wife wore a black T-shirt with a picture on the back of a snarling Panther, a basketball trapped between its jaws.
As Andy Lopez takes stock of his first decade as Arizona's baseball coach, I look around Kindall/Sancet Stadium and see the same place I saw in 1983 when UA baseball was almost as big as UA basketball. UA's ballpark is not much different from the one occupied by Terry Francona, who is now 52 years old.