Pac-12 basketball: No. 7 Arizona 73, Stanford 66: Cats shake off Cardinal
MAMTA POPAT / ARIZONA DAILY STAR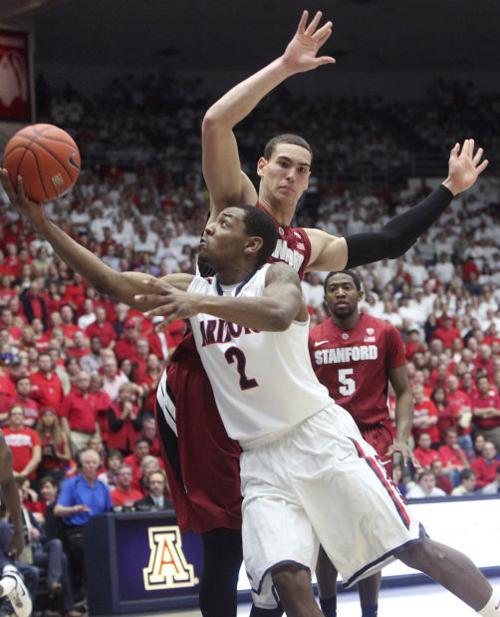 Tags
As featured on
One nightmare was bad enough. Sean Miller hopes he doesn't have another Friday night.
One of the nation's toughest schedules may have helped the Arizona Wildcats win three previous Pac-10 road games and knock off first-place California last week. But on Saturday night in a 78-60 loss at Washington State, only a troubling side effect was visible.
Thanks to Nic Wise, the Wildcats are now guaranteed at least a .500 record and will have a better shot (if they want it) at the NIT at 16-14 overall and 10-8 in the Pac-10.