RSSHansen Columns

Ray Kosanke led Tucson High to title, went on to bigger things.
Hansen's Video Notebook
Archive
×
Anu Solomon's record-breaking performance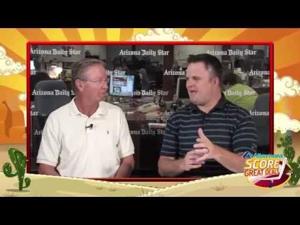 Hansen: UA freshman quarterbacks

Greg weighs in on the best freshman quarterbacks in UA history.
Hansen: The greatest year in Tucson sports?

Greg and Ryan talk about what was possibly the best year in Tucson sports, 1994.
Hansen: Arizona Wildcats new uniform

Greg and Ryan talk about UA's new uniform and uniforms from other teams
Follow the Arizona Daily Star