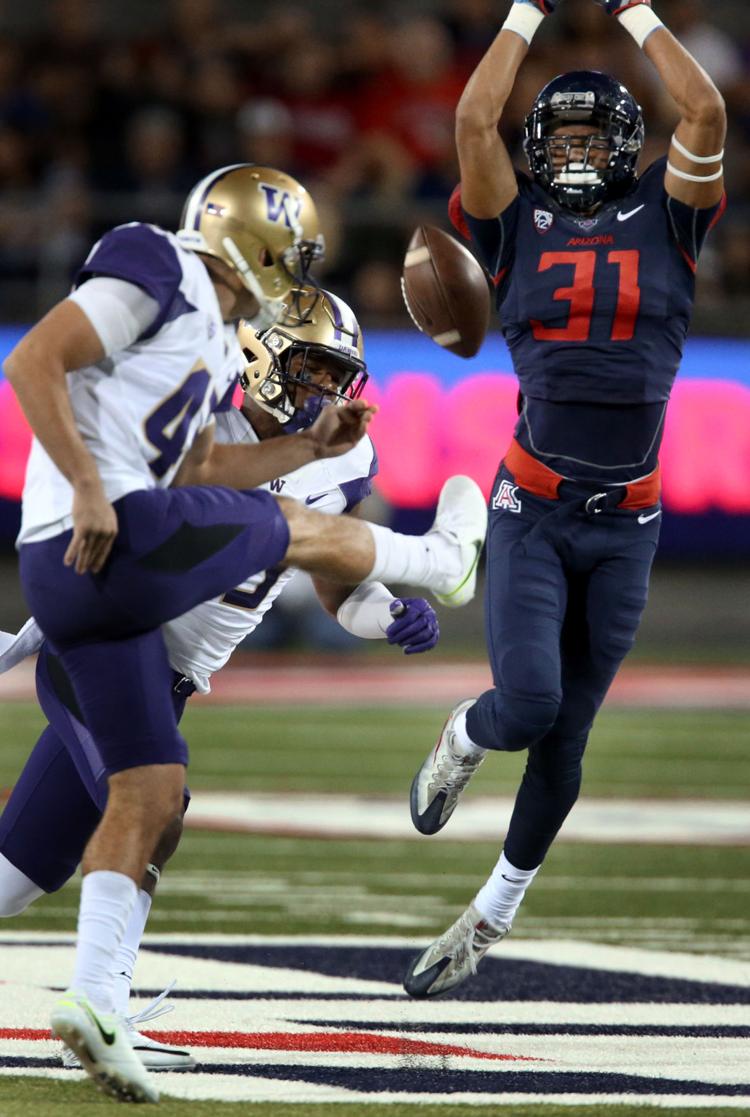 When UA coach Rich Rodriguez and defensive coordinator Marcel Yates visited Tristan Cooper in El Paso for the first time, they couldn't believe how close the city was to Mexico.
El Paso might as well be in another country because, when it comes to football recruiting, the city is largely ignored.
"I do want to represent El Paso. Nobody ever goes to border towns, especially there," Cooper said. "Everybody says, 'Man, you ain't from Texas; you're from Mexico.'"
Cooper and walk-on linebacker Elijah Ruiz are the only El Paso natives on Arizona's roster. Cooper said he almost committed to UTEP, Arizona's Friday opponent.
In January in Cooper's senior year, his only offers were from the Miners and Texas State. Purdue and Texas Tech eventually showed interest, but both schools, Cooper said, were too far from home.
Once Arizona offered Cooper a scholarship just before signing day, he knew where he'd be playing college football.
"I looked at my dad and said, 'Yeah, I already know where I'm going," Cooper said. "I looked at the roster and it was just: Can I get some playing time? I didn't want to have a bunch of sophomores and freshmen already starting. But I saw they were thin at DB, so I liked it."
Cooper played 11 games as a freshman in 2016, starting in five of them. He finished seventh on the team with 35 tackles, and had two tackles-for-loss and one forced fumble.
Cooper has yet to record a tackle this season while playing primarily on special teams, though he's expected to play a bit more on defense on Friday night.
Cooper has received so many ticket requests from family and friends that he's been asking teammates for tickets they aren't using. He anticipates more than 30 family members and relatives in the stands on Friday. Beyond that, he'll be playing against some of his high school teammates and hometown rival players.
Still, Cooper will try to keep his cool.
"I can't go out there being like, 'Oh, I've got to prove something,'" Cooper said. "Well, I always got to prove something. But I got to take it slow. After the game I get to see all my family, it's gonna be really cool. But I just gotta keep calm and play my technique, do what Coach Yates has taught me and I'll be fine."