Arizona football: Hill works to improve all skills for '13 season
RON MEDVESCEK / ARIZONA DAILY STAR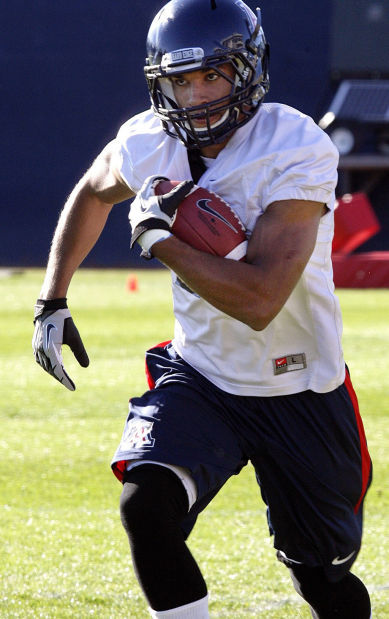 As featured on
Keenyn Crier can relive his greatest college accomplishment whenever he wants. Isn't YouTube great? Filed under the headline "USC/Arizona What a Punt!" is a 41-second clip of Crier's 83-yard boot against USC two years ago.
The Arizona Wildcats are expected to name an offensive coordinator by Friday, ending two wee…
TOLEDO, Ohio - That defense you were stressed about? It dominated. Those newcomers who made you worry? They dictated.