Arizona football: Turning things up a notch
RON MEDVESCEK / ARIZONA DAILY STAR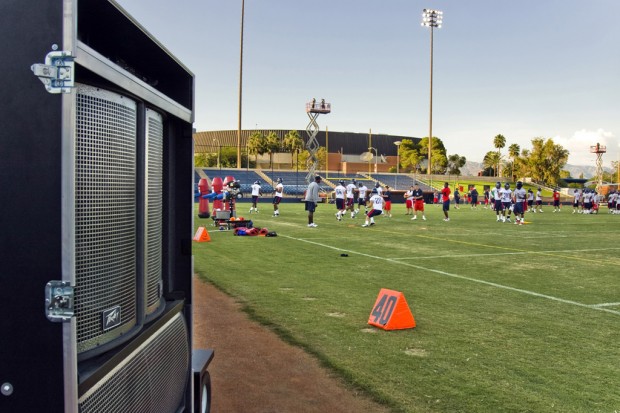 As featured on
For weeks, the Arizona Wildcats have agonized over a key player's knee injury.
Justin Washington is doing just fine.
Wait, you thought we were talking about quarterback Nick Foles?
It's easy to blame place-kicker Alex Zendejas for the Arizona Wildcats' 30-29 loss to rival …
The Rincon Vista practice facility hummed with excitement and throbbed with early morning heat Thursday, when the Arizona Wildcats held their first workout of training camp. Luckily, wide receiver Dan Buckner was there to cool things off.