ARIZONA 52 WASHINGTON 17: Cats back on track
PHOTOS BY KELLY PRESNELL / ARIZONA DAILY STAR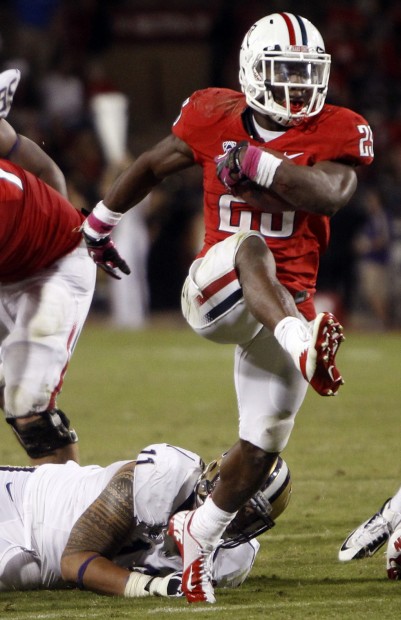 Tags
As featured on
Ka'Deem Carey was stashed down the depth chart during his first training camp as an Arizona Wildcat - the coaching staff's way of tempering expectations for the Southern Arizona high school legend. After Saturday night, there's no hiding him.
Alex Zendejas watched the last three games from the sidelines, his career at a standstill. The UA senior place-kicker's viewpoint changed.
Bottled up by a cursed season and a sudden coaching change, the UA found a seam of success Thursday and ran to daylight.