Candy cane
KELLY PRESNELL / ARIZONA DAILY STAR 2012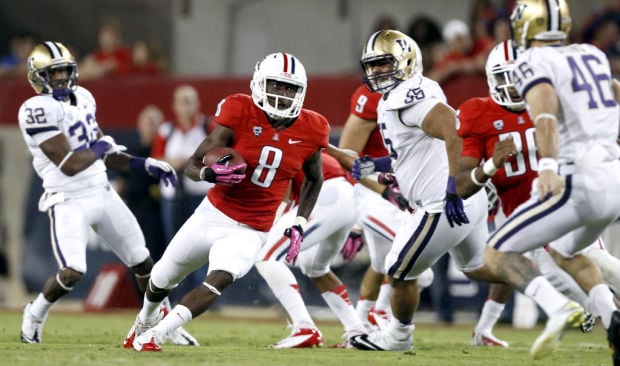 As featured on
Attitude, Arizona Wildcats defensive tackle Earl Mitchell is learning, means a lot leading up to the NFL draft April 22-24.
Jonathan Hollins didn't play a snap in 2009. Still, it may have been the most important season of his football career. Every day in practice, Hollins - a defensive tackle on the Arizona Wildcats' scout team - lined up against center Colin Baxter and guards Jovon Hayes and Herman Hall.
Nicolas Grigsby, Keola Antolin and Greg Nwoko met daily this summer to do the things most hypercompetitive, college-aged kids do. They played video games, talked trash and - when there was time - saw movies. Then they played more video games.