High school football schedule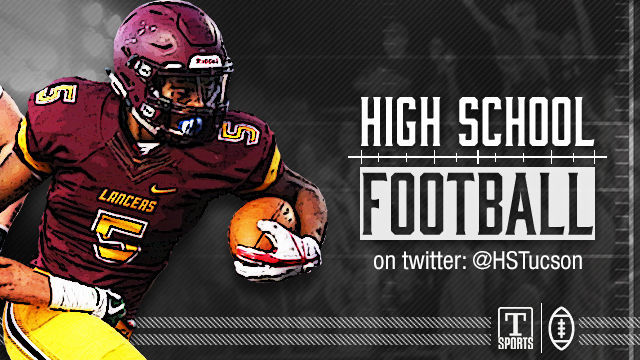 By Justin Spears Arizona Daily Star
High school football cruises into another week with a slew of interesting matchups in Southern Arizona. 
Leading the way are Canyon del Oro and Ironwood Ridge, who both bring undefeated 2017 records into the contest. Salpointe Catholic and Tucson High square off at Kino North Stadium, as the Lancers boast an impressive start to the season behind sophomore running back Bijan Robinson.
Below is a game-by-game preview of what's on tap around Southern Arizona this week. All games kick off at 7 p.m. Friday, unless otherwise noted. Each teams' record this season is in parenthesis, and the Star's pick to win each game is in ALL CAPS.
SALPOINTE CATHOLIC (2-0) at Tucson High (2-1)
Where: 2500 E. Ajo Way, Kino North Stadium
Tucson High came back to the Old Pueblo with their tails tucked after losing 49-0 on the road at Mesa Desert Ridge. Salpointe Catholic is coming off a bye week and while sophomore running back Bijan Robinson has impressed this season, the defense has only allowed six points in the first two games. Robinson has averaged 12.2 yards per carry and it doesn't appear that he's slowing down. Expect the Lancers to win, 42-17.
Canyon del Oro (2-0) at IRONWOOD RIDGE (3-0)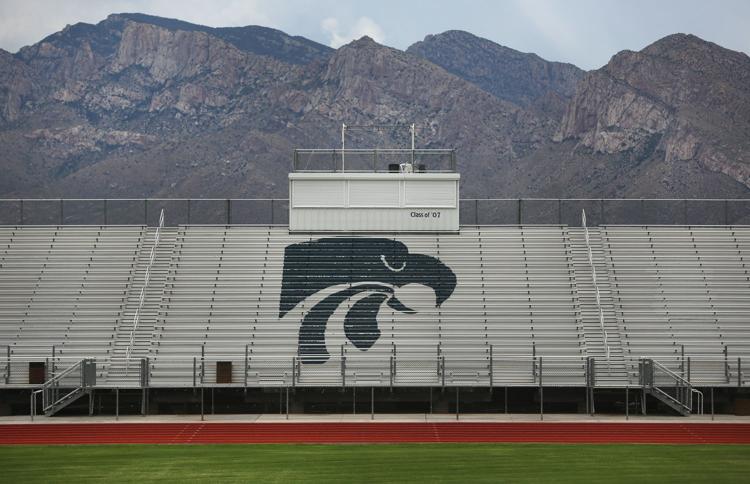 Where: 2475 W. Naranja Drive
CDO is coming off a road win at Apache Junction, but this Ironwood Ridge team might be a notch better. Ironwood Ridge will have to rely on senior quarterback Heath Beemiller's arm, in part because CDO defends the run so well. Beemiller has completed 71 percent of his passes and has thrown for six touchdowns so far this season. The Nighthawks should pull away from CDO in the second half, call it 38-17.
CATALINA (2-1) at Palo Verde (1-2)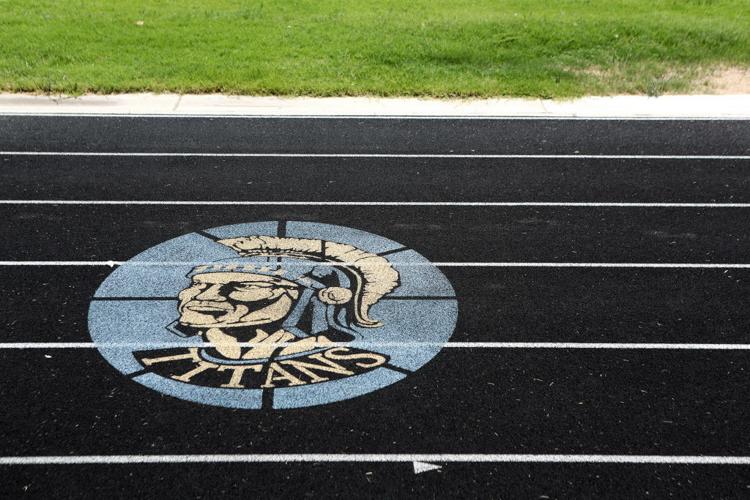 Where: 1302 S. Avenida Vega
The Trojans lost their first game of the season last week at Queen Creek Benjamin Franklin. Catalina is an under-the-radar team that is significantly better than last season, while Palo Verde has struggled to score more than a touchdown in its last two games. The Titans have yet to win a home game this season and while that usually means a home win is in order, expect the Trojans to get back in the winner's column, 31-7.
CHOLLA (2-1) at Pueblo (2-0)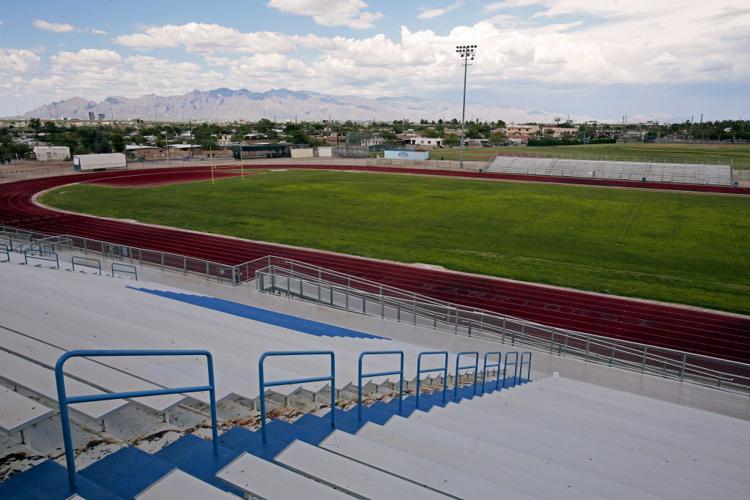 Where: 3500 S. 12th Ave.
Cholla quarterback Jordan Porter has already thrown for 1,048 yards in the first three games of the season and has proven to be a top tier passer in Southern Arizona. Porter also gets it done with his feet as he's the team's leading rusher with 457 yards. Pueblo doesn't have an answer for Porter and senior wide receiver A.J. Blair, who has caught over half of Porter's touchdown passes. So expect the Chargers to top Pueblo 42-21.
DESERT VIEW (1-1) at Douglas (0-2)
Where: 1500 15th St., Douglas
Douglas is coming off a bye week with two weeks of preparation and without a win; the Bulldogs should take care of business at home. However, Douglas hasn't lived up to the expectations heading into this season, and although Desert View lost to Maricopa 33-20, taking a Phoenix team down to the fourth quarter has some validity. Even with Douglas' extra preparation, Desert View will win this one, 20-14.
EMPIRE (1-1) at Amphitheater (0-2)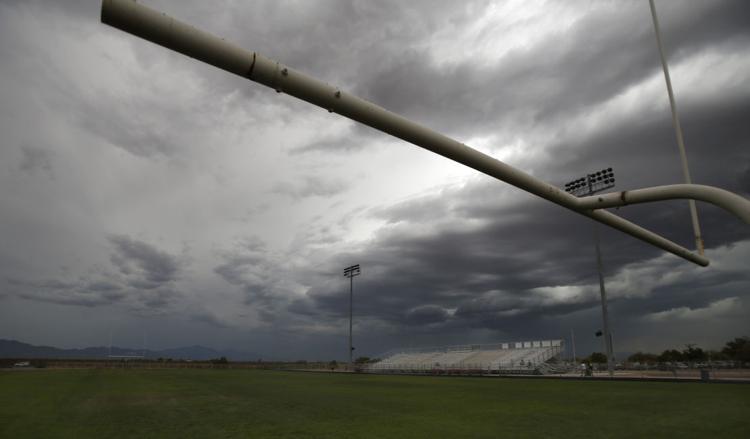 Where: 125 W. Yavapai Road
Amphi has been outscored 83-0 in the first two games, including a blow out at the hands of rival Flowing Wells. Empire is the what Forrest Gump's mother said about a box of chocolates; you never know what you're going to get. Empire beat Coolidge 31-0 and then turned around and lost 62-0 at Queen Creek Casteel. Expect the good Ravens this week, 30-7.
Flowing Wells (1-1) at CATALINA FOOTHILLS (2-1)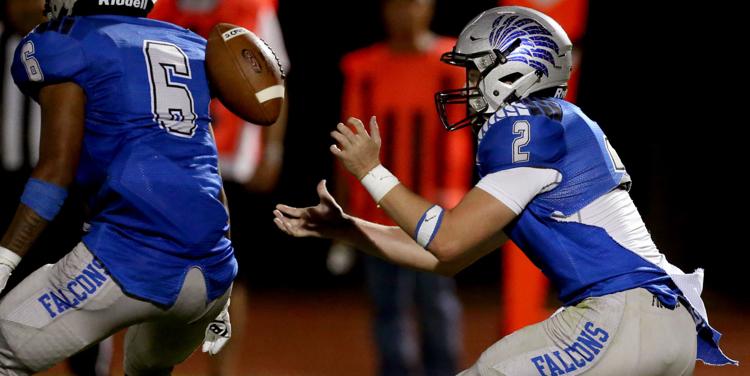 Where: 4300 E. Sunrise Drive
Catalina Foothills has won two consecutive games since getting blown out by Scottsdale Saguaro in Week 1. Senior quarterback Chris Kowalcek has gotten more comfortable in the pocket and has increased his attempts and completions in every game. Kowalcek completed 14 of 18 passes for 247 yards and two touchdowns in a win over Cholla. The Falcons have a rhythm going and they should win Friday, 28-10.
MARANA (1-2) at Sahuaro (0-2)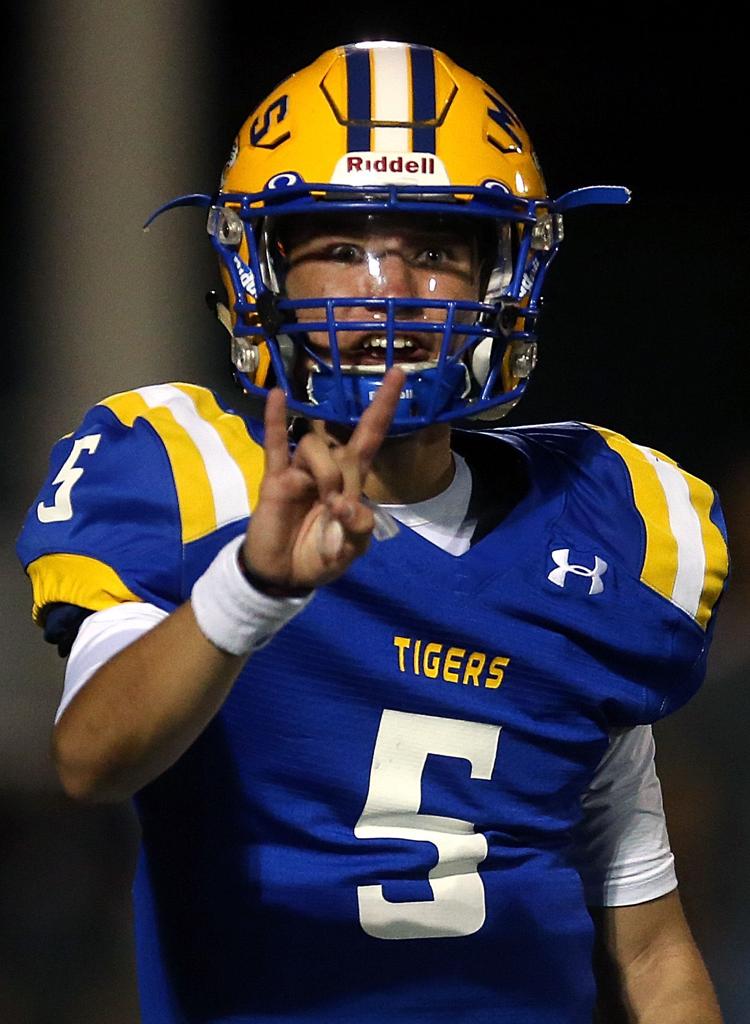 Where: 545 N. Camino Seco
Sahuaro's defense has given up an average of 42 points this season while Marana's offense has averaged 47 points per game. Marana quarterback Trenton Bourguet has thrown for 1,086 yards and 11 touchdowns. He averages 362 yards and nearly four touchdowns every Friday night, and Sahuaro's defense hasn't done anything to prove that it can stop a powerful offense. This one might be over at halftime, with Marana topping the Cougars, 56-20.
MOUNTAIN VIEW (1-1) at Sunnyside (1-2)
Where: 1725 E. Bilby Road
Mountain View routed Rincon/University last week, but will face a much tougher opponent this week. Mountain View has always been known to have physical defenses, and the Mountain Lions have another this year behind defensive tackle Kai Golden and linebackers Weston Aguilar and Calib McRae. Mountain View's defense should be able to hold off Sunnyside, 42-9.
Nogales (0-2) at CIENEGA (2-0)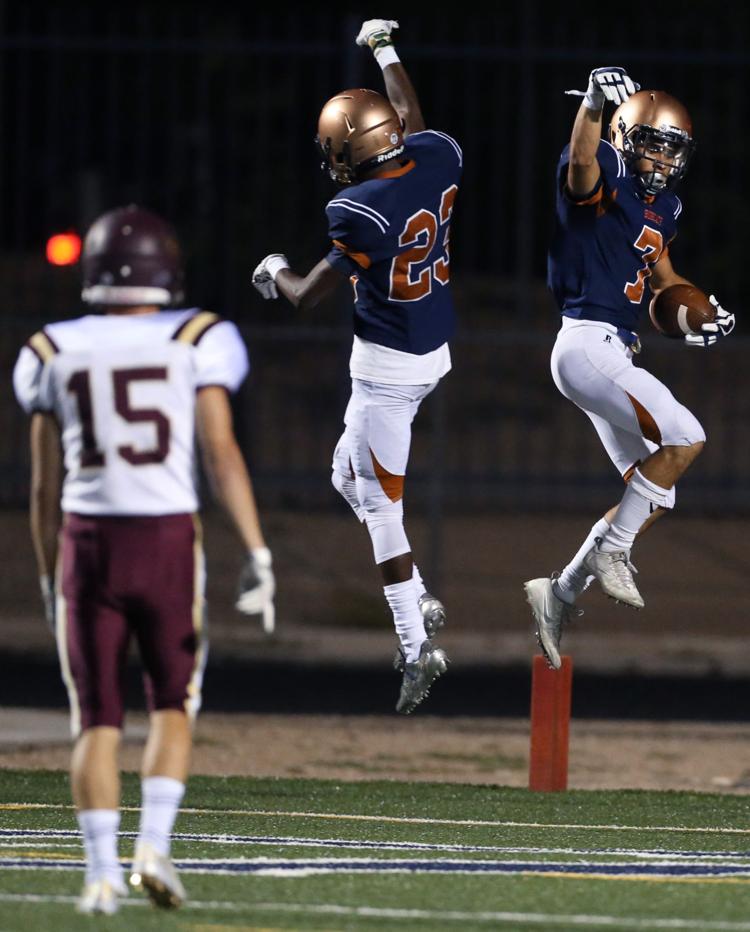 Where: 12775 E. Mary Ann Cleveland Way, Vail
Cienega is arguably the best team in Southern Arizona, and while the primary engine of this team is quarterback Jamarye Joiner, the Bobcats have a solid supporting cast that could be the difference. Terrell Hayward posted a hat trick last week against Shadow Ridge, scoring touchdowns via a reception, interception and a punt return. Cienega should win again at home, call it 56-7.
PUSCH RIDGE CHRISTIAN (2-0) at Safford (2-1)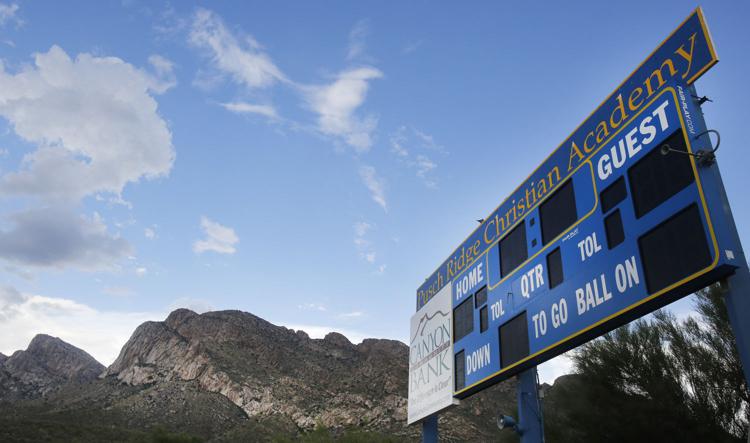 Where: 1400 W. 11th St., Safford
The Lions are on the road again after knocking off Walden Grove 37-7. Safford lost a heartbreaker at Thatcher 42-41 last week, but outscored its opponents 80-0 in the first two games. The Lions should win in a nail-biter 34-30, but don't be shocked if Safford pulls off the upset. 
Rincon/University (0-3) at SIERRA VISTA BUENA (2-1)
Where: 5225 Buena School Blvd., Sierra Vista
Buena has won two consecutive games since its season-opening loss against Tucson High. Sophomore quarterback Jovoni Borbon struggled against Sunnyside last week, completing 7 of 12 passes for 48 yards. This week should be a good time for Borbon to work on his arm against Rincon's defense. Colts win, 31-0.
Sahuarita (0-2) at RIO RICO (1-2)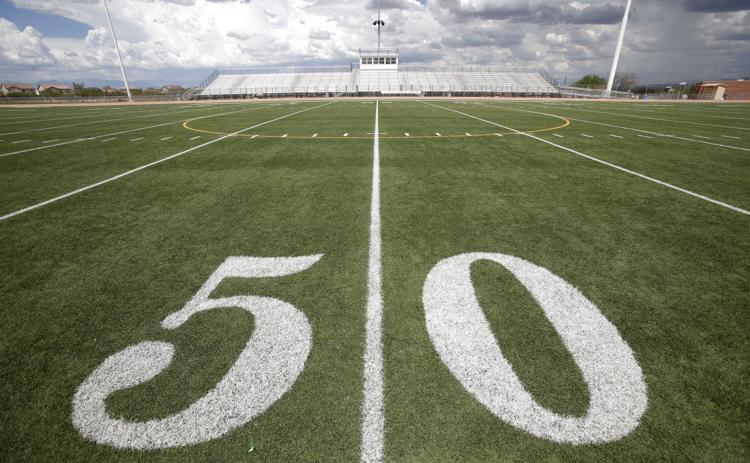 Where: 590 N. Camino Galindo, Rio Rico
Rio Rico won its first game of the season against Cortez last week when the Hawks were predicted to lose. The Mustangs have been outscored 90-7 this season so if the Hawks return home after a road win in Phoenix, that should equal another win for Rio Rico. Hawks win, 21-0.
Santa Rita (0-1) at WALDEN GROVE (1-1)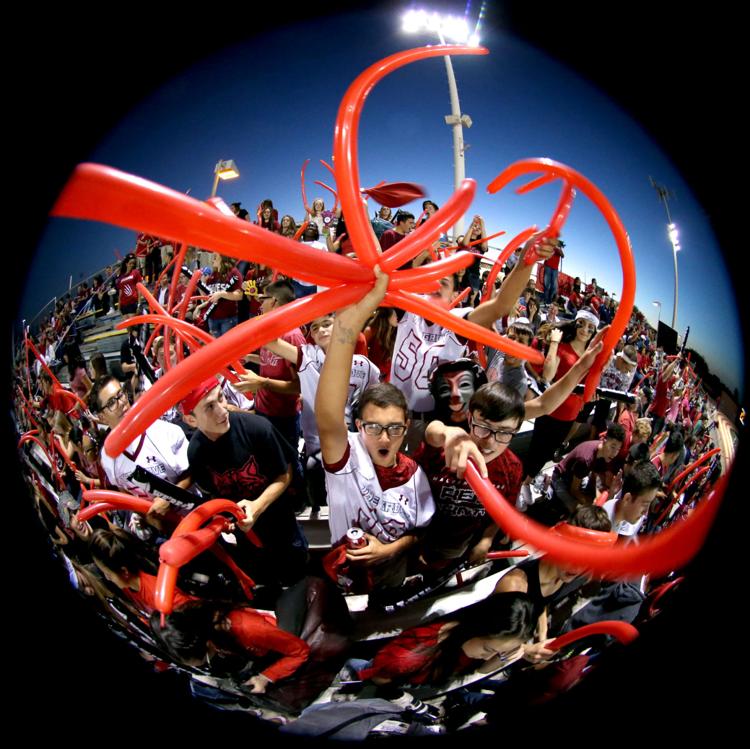 Where: 15510 S. Sahuarita Park Rd., Sahuarita
Santa Rita is in desperate need of a football game. Its first game against Florence was cancelled because the Eagles didn't have enough players. Then Santa Rita had a bye. Walden Grove looks to bounce back after losing to Pusch Ridge Christian by 30, but the Red Wolves should recover. Expect a 45-7 Walden Grove win. 
Tanque Verde (0-3) at GLOBE (1-2)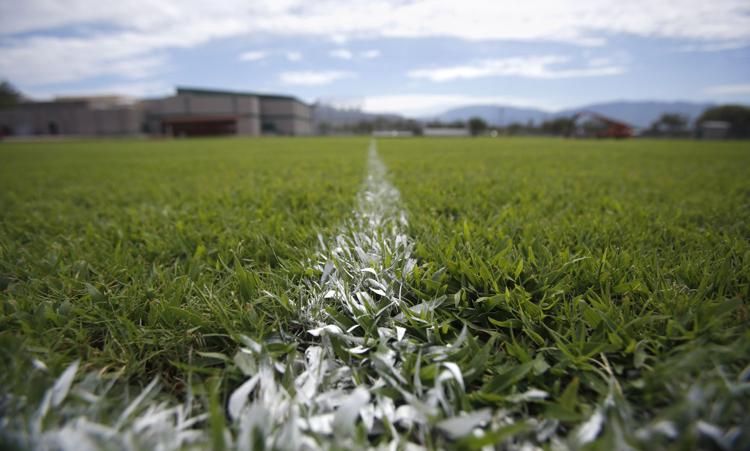 Where: 437 S. High St., Globe
Globe won its first game of the season in a rivalry game last week against Miami High. Tanque Verde being winless on the road would mean the Hawks are hungry for a road win, right? The Tigers won at home last week, so it'd be tough to pick against Globe. Tanque Verde falls on the road, 33-0.