Hansen's Sunday Notebook: Verdugo's quick climb led to spot in Dodgers' lineup
Star sports columnist Greg Hansen offers his opinion on recent sports news.
Verdugo's quick climb through minors led to spot in Dodgers' lineup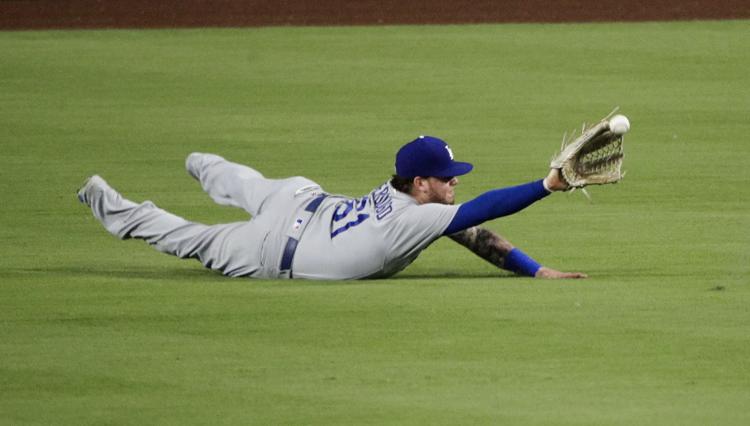 Alex Verdugo probably had the best freshman season, any sport, by a Tucson prep athlete in the last 25 years.
At Sahuaro High School in 2011, Verdugo, a lefty, hit .456 with 26 extra-base hits. As a pitcher, he struck out 101 in 66 innings. It was a sharp and true indicator of his baseball future.
On Friday, the 21-year-old Verdugo started in centerfield for the best team in baseball, the Los Angeles Dodgers. Former Sahuaro coach Mark Chandler, now the head coach at Sabino, saw it coming.
"He definitely had the 'stuff' for that age that I hadn't previously seen,'' Chandler said last week. "We knew, if he progressed and mentally matured, absolutely, he would have a shot at the big leagues.''
By Verdugo's senior season at Sahuaro, he hit .536. The Dodgers used the 62nd overall draft pick to select him. He became the 43rd player from a Tucson high school to become a big-leaguer.
On Friday, Dodgers manager Dave Roberts told reporters "Alex can defend all three outfield positions. He's a tough out. He can run the bases. We want to see what he looks like right now.''
Verdugo, who will be paid a pro-rated MLB minimum salary $89,000 for September, required 1,612 minor-league at-bats before his Dodgers debut. That compares favorably with the highest-drafted Tucsonans high school players.
CDO's Shelley Duncan had 2,314 minor league at-bats before debuting with the Yankees. Salpointe Catholic's Mark Carreon had 2,106 pre-MLB at-bats, Sabino's J.J. Hardy had 1,142 at-bats in the minors. The most MLB-ready players from Tucson: shortstop Sammy Khalifa of Sahuaro had 971 at-bats in the minors and Tucson High's Eddie Leon just 692 at-bats before playing for Cleveland.
The Dodgers issued Verdugo jersey No. 61. It's not a common number for big leaguers, but it no longer means you don't belong.
Ex-Aztec Gershman starting STEM scholarship at old school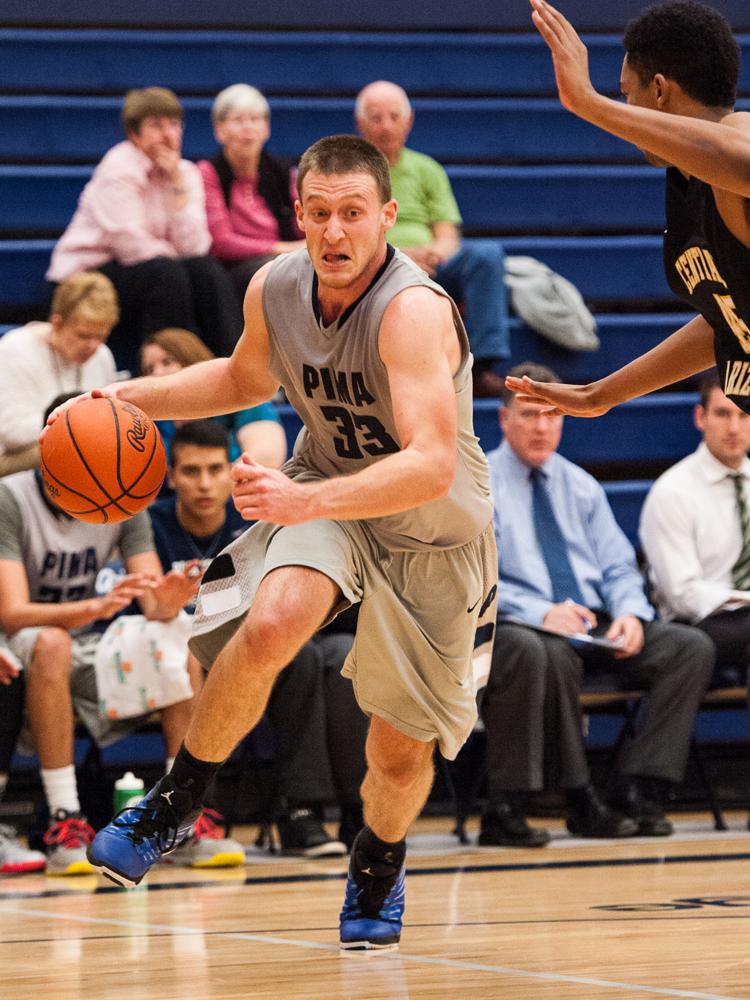 Murphy Gershman is one of the leading basketball players in Pima College history. He was a second-team NJCAA All-American in 2015, averaging 24 points and 12 rebounds, with a high of 45 points against Eastern Arizona.
After he completed his basketball career last winter at the Colorado School of Mines, Gershman, a Tucson High grad, returned to PCC to co-found the Aztec STEM Scholarship program. It is a program to fund scholarships for those who study in science, technology, engineering or mathematics (thus, STEM).
He hopes to award the first STEM scholarship for the 2018-19 academic year; those interested in helping, or donating financial assistance, can contact him at bmgershman@aztecstem.com.
In the meantime, Gershman has returned to Colorado to complete degree requirements in civil engineering. His post-basketball endeavors seem to make his 45-point night against EAC secondary.
MacPherson will take break from NFL scout job to receive Mountain View honor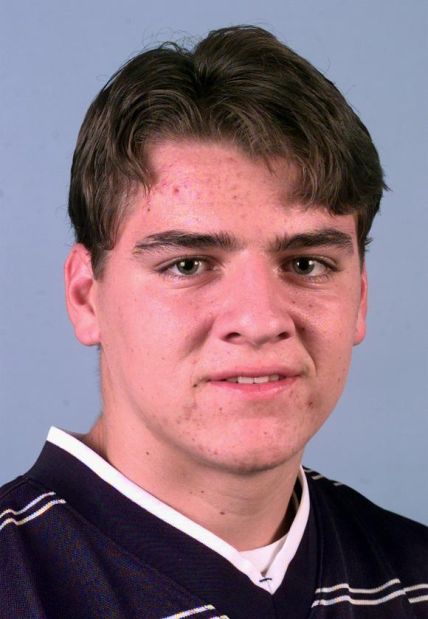 James MacPherson, who is in his fourth year as a scout for the NFL's Los Angeles Chargers, will make a quick trip to Tucson on Sept. 15. He will be inducted into the Mountain View High School Hall of Fame before that night's MV-Tucson game. MacPherson, a quarterback who graduated from Wake Forest in 2002 after throwing for 4,716 yards, has since coached at his alma mater, at Pima College and in the USFL before being hired by the Chargers to scout the Atlantic Coast Conference and other east coast precincts.
Northern Arizona University ranked No. 1 in NCAA men's cross country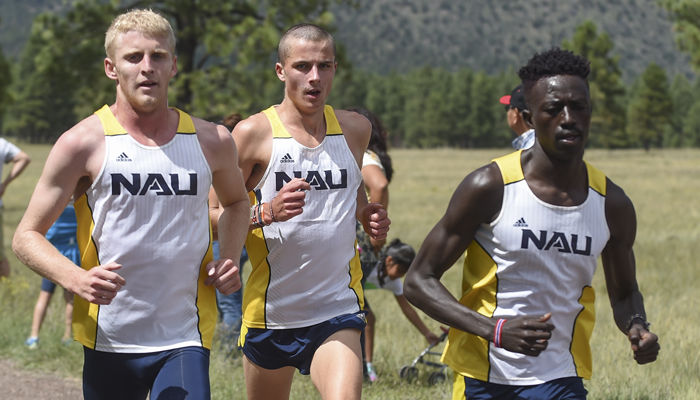 Defending NCAA men's cross country champion NAU began the season last week ranked No.1 in the nation. Hard to believe, huh? (Arizona is not ranked.) The Lumberjacks are led by redshirt junior Andy Trouard, a Salpointe Catholic grad who was a three-time state champion for the Lancers in 2012 and part of NAU's '16 national championship club. The UA's last men's cross country All-American, Lawi Lalang — winner of a school-record seven NCAA distance-running championships — has been strangely absent from the top international competitions since leaving Arizona. Lalang joined the U.S. Army and is in the process of becoming an American citizen as part of the Army's World Class Athlete Program. However, the IAAF this year froze nationality changes in the sport, which means that when Lalang, 26, becomes a citizen, he won't immediately be able to represent America the way Tucsonan Bernard Lagat of Kenya did after he became a U.S. citizen in 2004. The IAAF's ruling is indefinite and subject to change.
Promising start for Rio Rico grad in her first collegiate race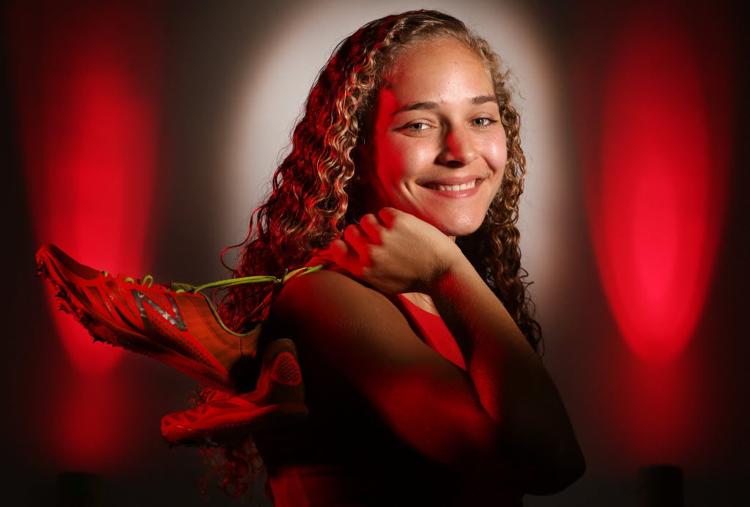 Rio Rico High grad Allie Schadler, whose high school distance-running career probably ranks No. 1 in Arizona prep history, made her college debut Friday in Seattle. The Washington Huskies freshman finished just .14 seconds behind defending Pac-12 champion Amy Eloise-Neale. Promising.
Swimming reunion coincides nicely with new coach's introduction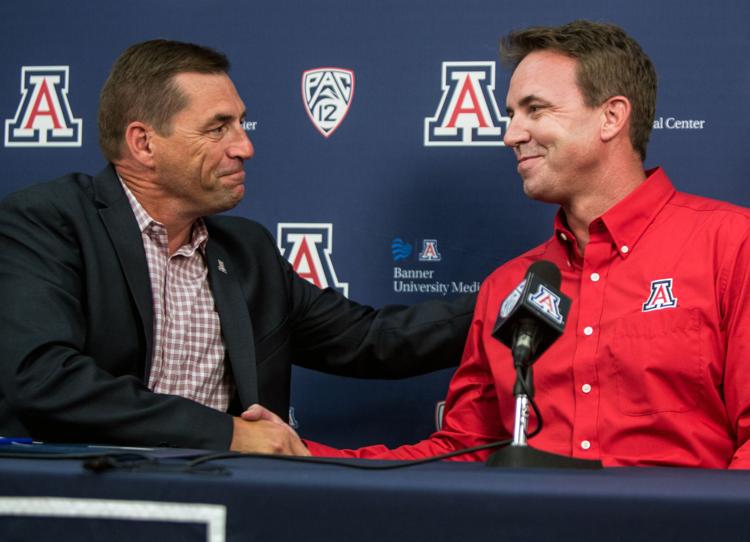 More than 300 former Arizona swimmers, divers, synchronized swimmers and men's water polo team members returned to campus for the school's swimming-only Sports Hall of Fame ceremony Thursday at the Westin La Paloma. It is believed to be the largest reunion of one particular sport in school history. It was also a homecoming for long-time UA coach Frank Busch and a welcome for his son, Augie Busch, the UA's new swimming and diving coach. Olympic gold medalist Crissy Perham spoke to the 2017-18 Wildcats about the process of returning the school to its place as an NCAA title contender. Augie Busch made his first big-time recruiting transaction last week, getting a commitment from three-time Texas state swimming champion Monica Gumina. It's a good start. How times change: USA Swimming last week announced its men's and women's national teams for 2017-18. For about 20 years, that announcement usually included eight or 10 Arizona swimmers. On Friday, only ex-UA swimmer Kevin Cordes was on the list.
Osia Lewis undergoing cancer treatment

Tucson High grad Osia Lewis, who has coached football at San Diego State, New Mexico, Illinois, Oregon State and UTEP, was not in the box when his new school, Vanderbilt, opened against Middle Tennessee State on Saturday. Lewis, 54, is undergoing treatment for liver cancer, recently completing 18 chemotherapy transfusions. He has left his linebacker coaching position and will serve as senior defensive analyst and special assistant to head coach Derek Mason while he continues his recovery.
Padres fire hitting coach - former Wildcat Alan Zinter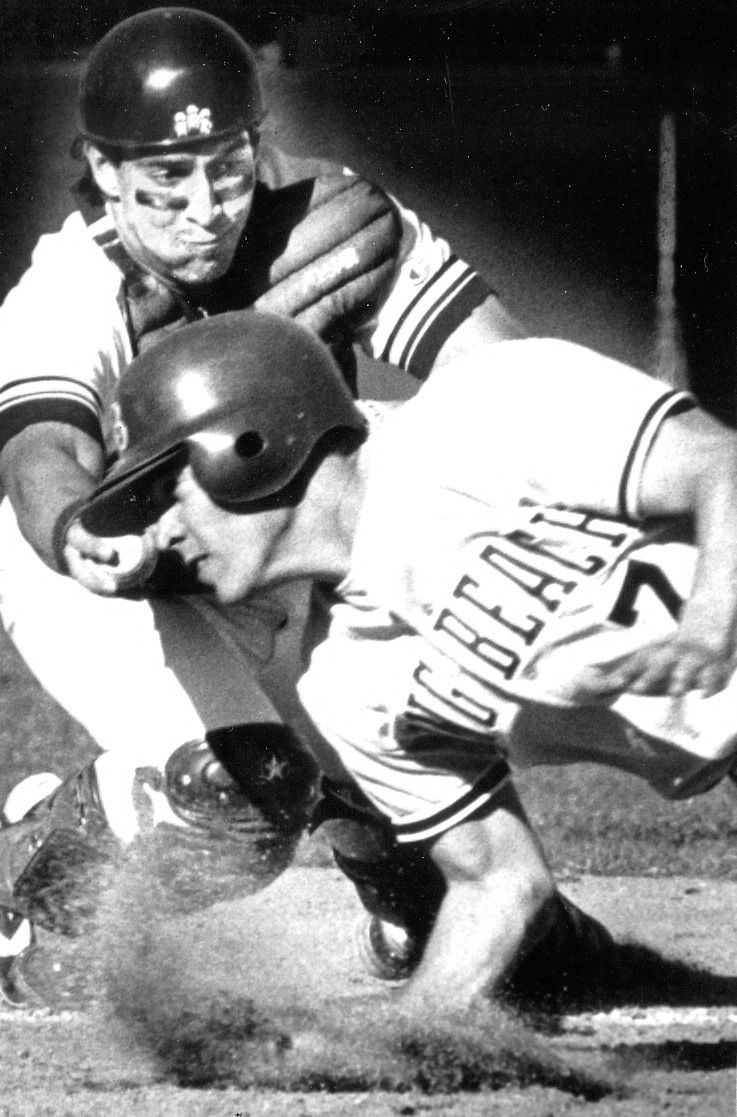 The San Diego Padres fired hitting coach Alan Zinter last week. A first-team All-American catcher at Arizona in 1989, Zinter isn't unlike his 1980s Wildcats teammate Kevin Long, who has been fired as the Yankees hitting coach and is now in a similar capacity with the Mets. Security is a fleeting thing in big-league baseball. On Friday, former Tucson Sidewinders manager Al Pedrique was chosen the Triple-A International League Manager of the Year by Baseball America. Pedrique was fired by the Diamondbacks in 2005 for many of the same reasons Zinter was released last week: bad players.
Anthony Sanders named to Arizona Fall League staff of Salt River Rafters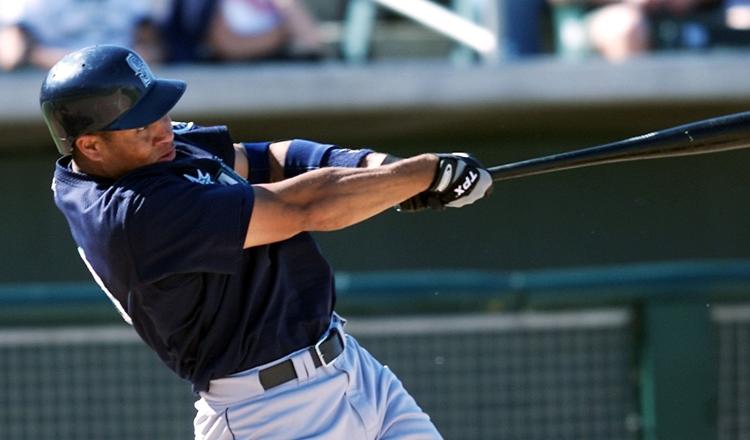 Former Santa Rita High and MLB outfielder Anthony Sanders, who is the manager of the Colorado Rockies Rookie League team in Grand Junction, Colo., was named to the Arizona Fall League coaching staff of the Salt River Rafters last week. Sanders is completing his fifth season as a manager in the Rockies' system.
Kindall may be next as Arizona ponders statue row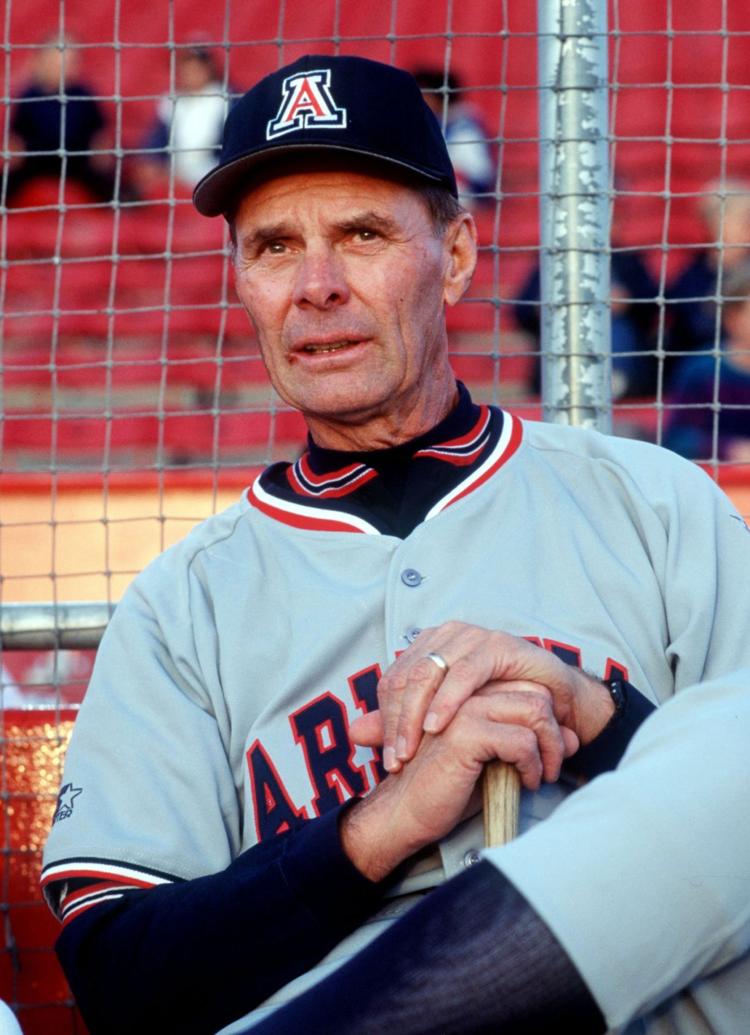 UA athletic director Dave Heeke told me Friday that it's possible the statue of Lute Olson, which Heeke hopes to be completed outside of McKale Center by the time the 2018 NCAA Tournament begins, might have company some day. If the UA is taking suggestions, I would suggest Jerry Kindall should be next to be so honored. Kindall, who coached Arizona to NCAA baseball championships in 1976, 1980 and 1986, ended a frustrating 25-year period in which Arizona annually contended for the national baseball championship but could never quite get it done. Kindall, 82, has resided in Tucson since retiring in 1996.
Rich Tomey now executive director of Positive Coaching Alliance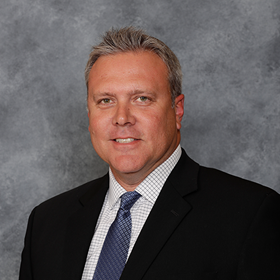 After working the last 20 years in front office positions for the Diamondbacks and Arizona Cardinals, former UA baseball pitcher and Salpointe Catholic grad Rich Tomey is now the executive director of the Positive Coaching Alliance, a national character-building and youth sports organization with a base in Phoenix. Last week, Tomey announced that three of the biggest names in the state's sports history — Steve Kerr, Kerri Strug and Jerry Colangelo — have become part of the firm's national advisory board.
Free wrestling clinic by Sam Portillo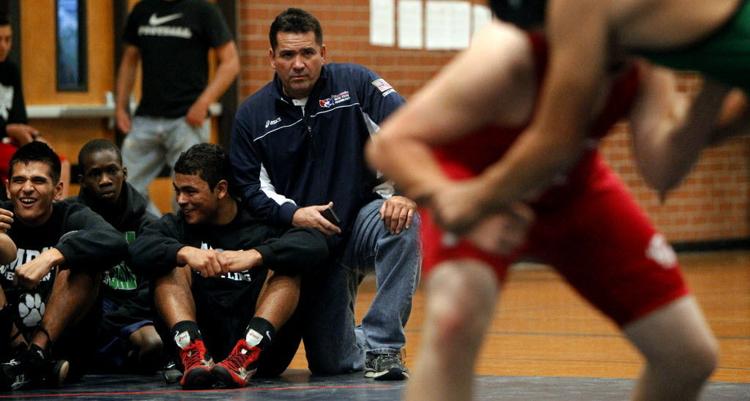 Former Sunnyside wrestling standout Sam Portillo, who has left his head coaching position at Amphitheater, will hold a free wrestling clinic Sept. 16 at Salpointe Catholic. Registration begins at 9 a.m., with the camp starting at 10:30 a.m. Portillo, an ASU grad, has arranged for 1992 Olympic silver medalist Zeke Jones to help run the camp. Jones is now the head coach at Arizona State.
Golf tournament to benefit Ricki Rarick Junior Golf program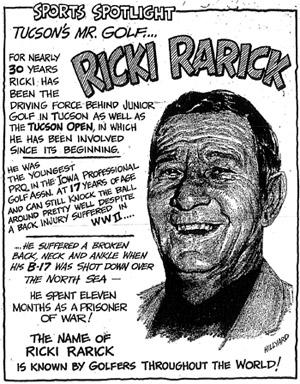 One of the leading benefit golf tournaments of the season in Tucson – the 14th annual Swinging for Juniors event sponsored by the First Tee of Tucson to benefit the Ricki Rarick Junior Golf program — will be held Saturday morning at 8 at the Gallery North Golf Course. Information: tucsonjuniorgolf.com
Tripleheader state football championships in Tucson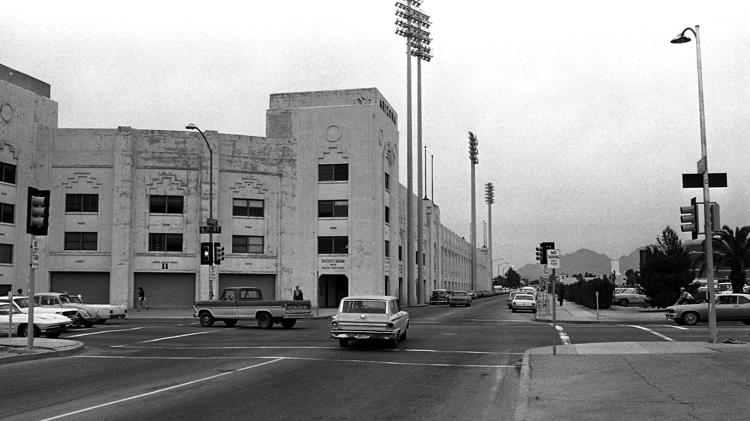 The Arizona Interscholastic Association announced last week it will hold the state 6A, 5A and 4A championship football games at Arizona Stadium on Saturday, Dec. 2. It will be the first time the AIA has held three title games in Tucson on the same day. It is good timing; Sean Miller's basketball team will play at UNLV that day (time has yet to be set for any of the games). The trick to making the football tripleheader work is to hope 5A powers Ironwood Ridge and Cienega and 4A juggernaut Salpointe reach their championship games. The Tucson team that seems to have as good a chance as any to reach a championship game this season is 3A Pusch Ridge.
Cats' struggles evident by lack of players in NFL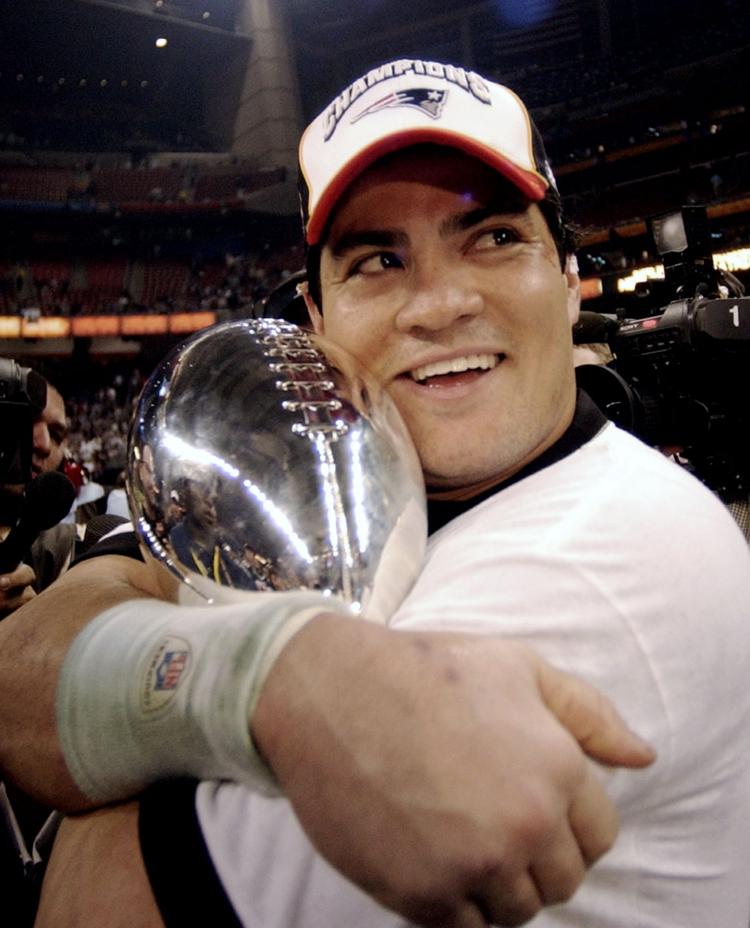 If no NFL team signs linebacker Scooby Wright, released Saturday by the Cardinals, and if the Bears waive injured Ka'Deem Carey, meaning he cannot play this season, Arizona would have just nine former players in the NFL.
Compare that to the 2000 NFL season, when 24 ex-Wildcats were in the NFL. Those 24 players, who helped Dick Tomey to field the Pac-10's second-winningest program of the 1990s, were difference-makers, which is essential to compete in FBS football.
The 24 pros from Arizona in 2000: Michael Bates, Marcus Bell, Brant Boyer, Tedy Bruschi, Chester Burnett, Trung Canidate, John Fina, Rich Griffith, Sean Harris, Darryll Lewis, Mike Lucky, Chris McAlister, Jeremy McDaniel, Frank Middleton, Josh Miller, Edwin Mulitalo, Dennis Northcutt, Glenn Parker, Ty Parten, DeShon Polk, Joe Salave'a, Yusuf Scott, Paul Shields and Van Tuinei.
NFL prospects on the 2017 Arizona football team? Not counting yet-to-be evaluated freshmen, perhaps one, guard Jacob Alsadek. Or perhaps none. …