Hansen's Sunday Notebook: Warner Smith, a true Wildcat for Life, won't be forgotten
Star sports columnist Greg Hansen offers his opinion on recent sports news.
Wildcat for life: 'That was Warner,' Tomey says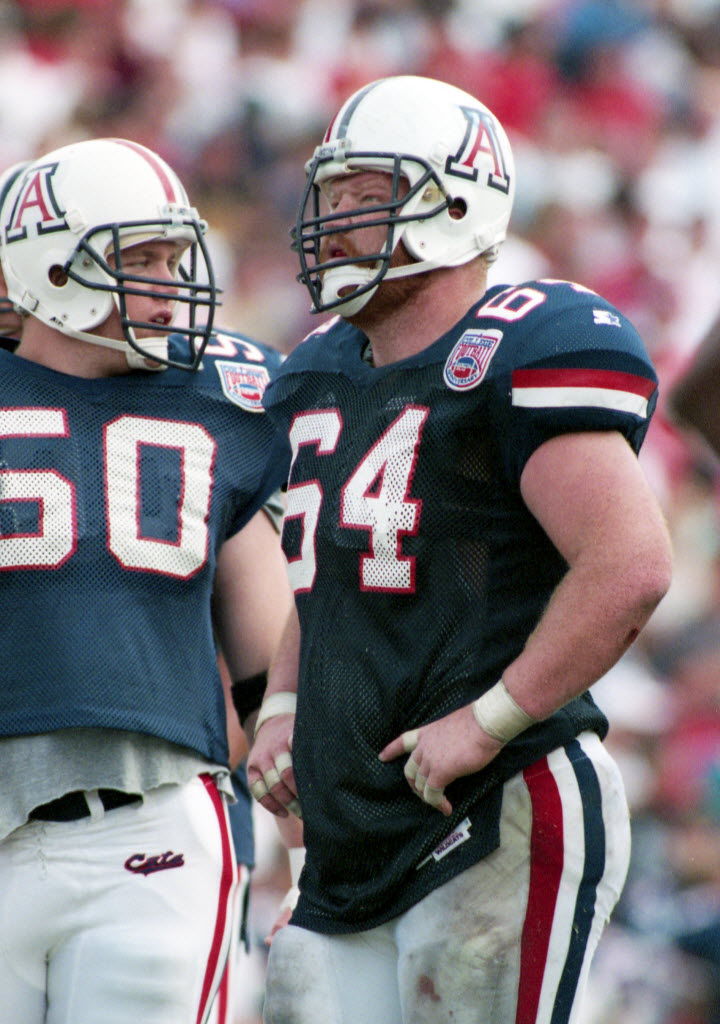 Just as Arizona announced the overthrow of football coach Rich Rodriguez Tuesday night, Dick Tomey answered a call from Becky Smith, the wife of former Arizona All-Pac-10 lineman Warner Smith.
"Warner died," she said.
Tomey had been to Smith's home on New Year's Day and several times recently; he knew the 44-year-old guard from San Manuel, a pillar of Arizona's Desert Swarm era football teams, was in his final hours after a long struggle with amyotrophic lateral sclerosis, Lou Gehrig's disease.
"I reassured Becky that if she needs anything from the Wildcat family to please let us know," Tomey said, emotionally. "We knew this day would come. It doesn't make it any easier for Becky or for Warner's wonderful daughter, Carlee."
Such is Tomey's involvement with those who played for him from 1987-2000 at Arizona.
Remember this: When Arizona tight end Damon Terrell died early in the 1995 season, Tomey did not travel with his team for a big game at Illinois. He flew to Los Angeles to attend Terrell's funeral.
Have you ever heard of something like that in college football?
In November of 1990, I drove to Littau Field at San Manuel High School to watch Warner Smith play his final home football game. As I walked the sideline I saw assistant coaches from Stanford, Wisconsin, Iowa and Arizona, which dispatched defensive coordinator Larry Mac Duff to scout the two-way lineman with a 3.8 GPA and a winning personality.
He ultimately chose Arizona, became an All-Pac-10 guard and went to training camp with the Indianapolis Colts. He spent his post-football days as a husband, father, an outdoorsman and a key part of the Garmin operation in Tucson.
Smith became a standout high school football referee, just "one of the guys," liked by all. Proof of that was a fundraiser at the JW Marriott Starr Pass a year ago; about 100 of his former teammates traveled to Tucson to be with the son of a mining executive from San Manuel.
"You hear a lot of talk about being a 'Wildcat for life,'" said Tomey. "That was Warner. He was so heroic and courageous, and tried to find joy in his life until the very end."
Arizona Bowl basks in a job well done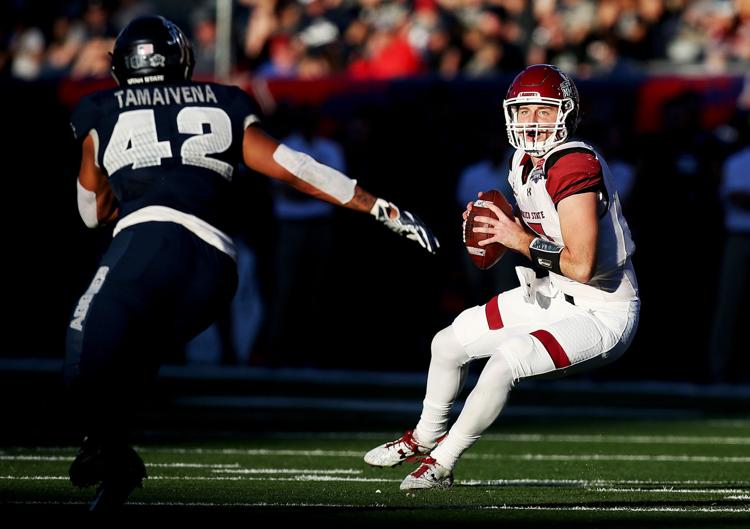 After drawing more than 39,000 for the Nova Home Loans Arizona Bowl, in which New Mexico State staged a storybook comeback and left Tucson littered with happy tears, Alan Young, the game's executive director, is already working on Arizona Bowl IV.
"CBS took a risk on us and signed a three-year contract," said Young. "They have a choice to put us on the main network, CBS, or keep us on the CBS Sports Network. Either one is a good option for us."
According to sportsmediawatch.com, the NMSU-Utah State drew a shade under 1 million viewers. By comparison, the Arizona State-North Carolina State Sun Bowl on CBS drew 2.2 million. That's the difference between a network and cable affiliate. The Sun Bowl is 82 years old, however, and has been CBS' only bowl telecast for years. Now there is an option in Tucson.
"We're making a statement," said Young. "The industry is really proud of us, coming as far as we have in just three years."
The Arizona Bowl has two years remaining on its contract with the Mountain West and Sun Belt conferences. After that Young and bowl chairman Ali Farhang will have a difficult decision.
"The time will come when we have to decide if we want to get involved with a Power 5 conference," said Young. "Some say this concept is better. It's a big step. We'll spend a lot of thing researching it."
ESPN operates 14 bowl games and it is all about the TV programming and not, as the Arizona Bowl, about local connection. For example, the Utah-West Virginia game in the Heart of Dallas Bowl didn't even have a halftime show.
It drew almost 2.5 million viewers, but the actual in-house attendance as close to 8,000. The Arizona Bowl has a better idea.
CDO grad Blake Martinez on pace for NFL megadeal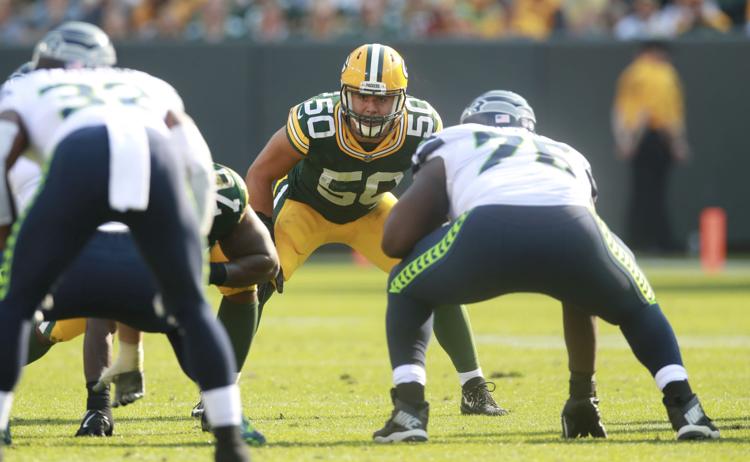 Canyon del Oro grad Blake Martinez completed his second NFL season by tying for the league lead in tackles (144). Martinez was third among NFL players in unassisted tackles (96). He has shown to be durable, smart and his value has skyrocketed. He was paid $635,000 this year in base salary and will be a free agent in 2020. By then, at 25, if he remains healthy, Martinez could sign for $30 million to $40 million.
Stories bountiful at Kindall's service
About 100 of Jerry Kindall's former players attended his memorial service Thursday, from big names like Trevor Hoffman and Terry Francona to those role players who helped Arizona win the 1980 national championship like shortstop Clark Crist. Crist is in charge of all scouting among the nation's junior colleges for the Diamondbacks. He knows that you never know what you'll find. Crist signed Tucson High pitcher Craig Bjornson, who was the Houston Astros' bullpen coach during their stirring run to the 2017 world championship. In 1991, Bjornson was the only one of about 100 players in a Hi Corbett Field tryout camp that Crist signed for the Astros. "I went to Craig's house and only offered him $500 and he took it," said Crist. "He didn't show any emotion, but after I walked out of the front door, I heard a noise, looked through the window and Craig was jumping on and off his couch with the paper in his hand. It's pretty fun when these things work out." Bjornson has since been named the Red Sox bullpen coach.
Catalina Foothills off to hot start in hoops
Catalina Foothills, which was one shot away from the 4A state championship boys basketball game a year ago, is off to a 14-4 start, which includes a 13-1 record in Arizona. Doug D'Amore's team recently beat Texas power Westlake High School in a Southern California holiday event and resumes its schedule Thursday, ranked No. 9 of all schools in Arizona by MaxPreps. Foothills plays at Salpointe, last year's Class 4A state runner-up, on Jan. 18. By then, the Lancers should be at full strength, adding touted Mountain View transfer Evan Nelson and having Pac-12 prospect Majok Deng healthy; Deng, who has been offered scholarships by Arizona and UCLA, among others, missed four games in December with an injury as Salpointe slumped to 3-13.
Ex-Cat Williams out of league, heads to China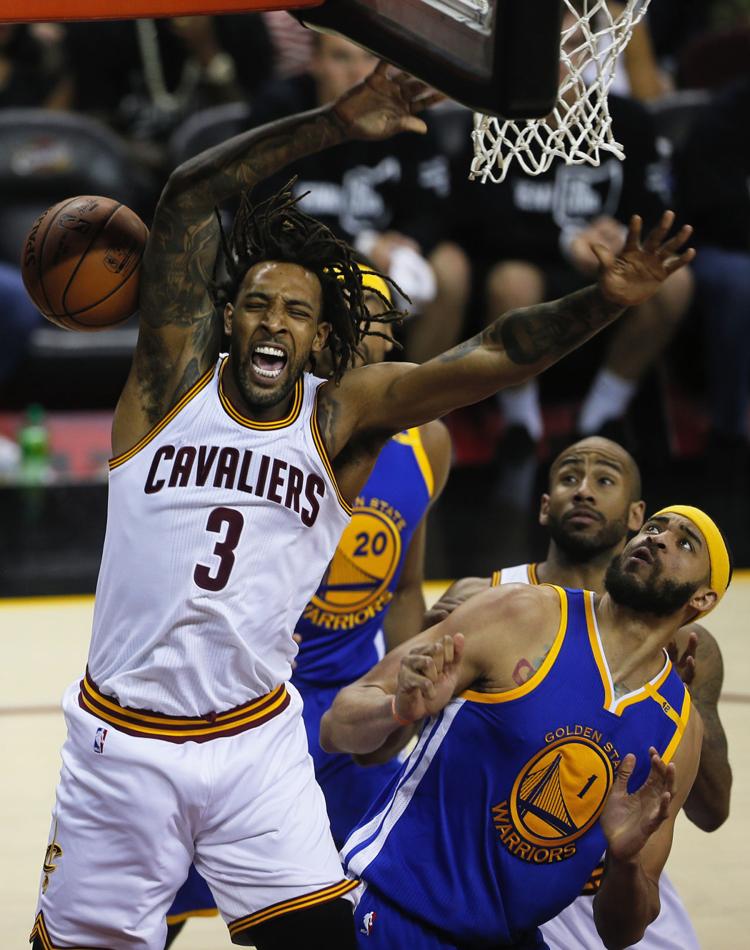 After six mostly ineffective years in the NBA, Arizona's 2011 star Derrick Williams is out of the league. He signed with China's Tianjin Gold Lions last week and made his debut Friday, scoring 15 points. It'll be a struggle: Tianjin is 18th of 20 Chinese teams so far this season, 4-20 overall. Williams was the No. 2 overall pick in the 2011 NBA draft but struggled to find a position with five NBA teams.
Keep your eye on Danehy's Immaculate Heart at MLK Classic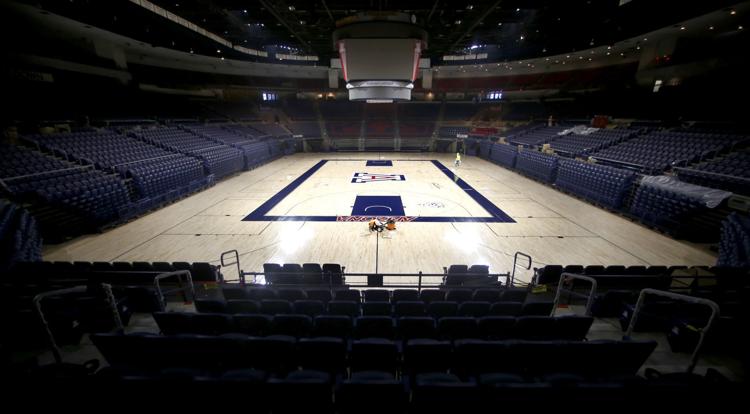 When the MLK Classic is held Jan. 15 at McKale Center — seven games over about 12 hours — the feature game might be the first one: Class 1A Immaculate Heart will play 3A Santa Rita in the 11 a.m. opener, and coach Tom Danehy's 15-3 team is ranked No. 1 in their classification for Arizona girls teams. They have already defeated Class 5A Carl Hayden 42-13. Immaculate Heart was 24-5 last year and returns five key players: Catie and Emily Haynes, Therese and Sarah Martin and Grace Aroz.
Tucson's athlete of the week reached finals of 128-player field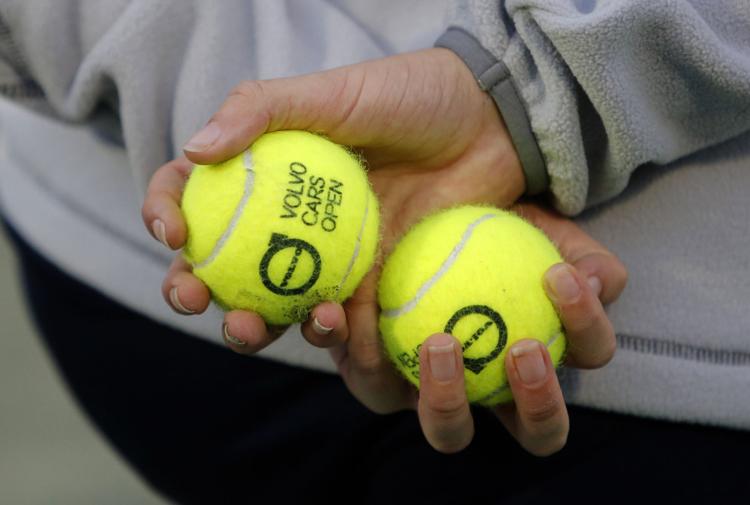 Salpointe Catholic sophomore Harsh Parikh emerged on a national scale last week, reaching the finals in a field of 128 players of the Boys 16 singles at the USTA Winter Nationals in Orlando, Florida. Parikh reached the final before losing to Keshav Chopra of Marietta, Georgia, 6-4, 6-2. Harsh's older brother, Yash, a two-time state champion at Salpointe, is now on the tennis team at Davidson College.
Wildcats' remaining schedule may include less Bill Walton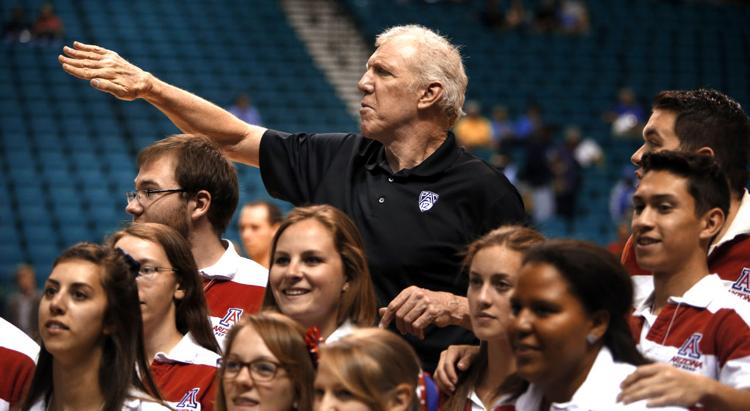 Those UA basketball fans already weary of Bill Walton's in-game "analysis" may or may not be getting a break. Arizona only has four games remaining on the Pac-12 Networks, but Walton also works for ESPN and the Wildcats will be featured on ESPN in remaining games against Oregon (twice), UCLA, USC, ASU. Arizona has four games remaining — Colorado, Utah, Oregon State and Stanford — on the Fox networks , which are a Walton-free zone.
Referee from Tucson could make Final Four appearance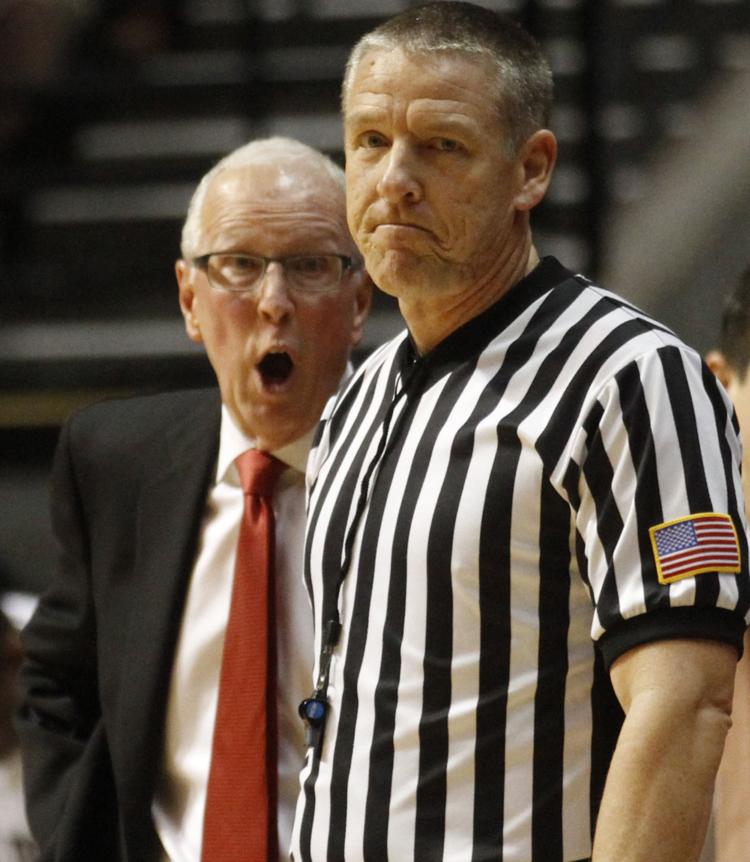 The refereeing profile of Tucsonan Chris Rastatter has expanded. In addition to working Pac-12 games, Rastatter this month has officiated Big 12 games — Oklahoma State at Oklahoma and TCU at Baylor. It suggests that he's getting closer to the Final Four than at any time. Through Thursday, Rastatter had called 36 games this season. Talk about being in demand. The only Pac-12 refs with more assignments are Dave Hall (42), Verne Harris (40), Tony Padilla (39) and Randy McCall (39). They have all officiated Final Fours. 
My two cents: Here's hoping that Cecil gets a chance at his alma mater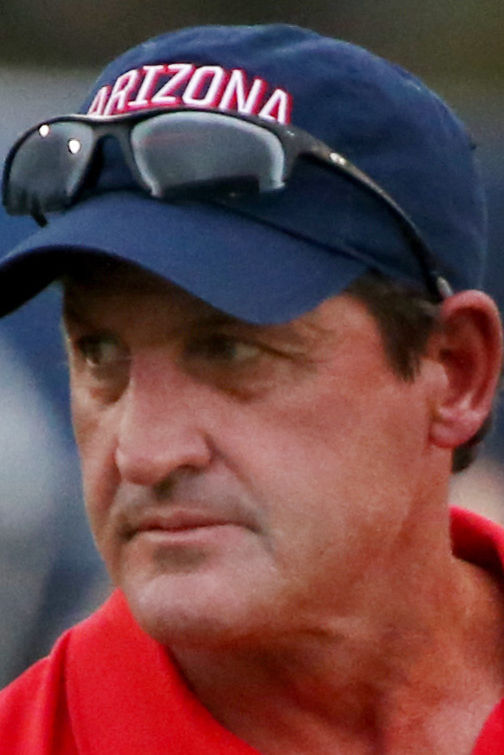 Chuck Cecil drove from Los Angeles back to Tucson last week to attend Jerry Kindall's memorial service. That's one devoted Wildcat. Cecil didn't play baseball at Arizona, he was a consensus football All-American who simply respected Kindall and, in turn, his school.
Cecil did not turn on Rich Rodriguez after he was fired. He took the time to tell me that he "never felt like an outsider" in his seven months under RichRod. In the business of college football, Cecil has no choice but to begin searching for coaching jobs in the NFL, where he spent 15 seasons, including those as a defensive coordinator for the St. Louis Rams.
His chance to be the next UA head coach is as close to zero as possible, but he would be a dynamic defensive coordinator at his alma mater, if the next head coach so chooses.
The UA didn't fully tap into Cecil's people skills because his role as a defensive analyst forbids him from speaking to recruits on campus or through social media. And he was not allowed to coach players on the field.
Essentially, at a time Arizona's defense yielded 471 yards and 34 points per game, it got the minimum out of the most capable defensive coach on the staff. It makes you shake your head.