High school football: State semifinal playoff matchups and game predictions
Pusch Ridge Christian, Cienega and Salpointe Catholic are the remaining Southern Arizona teams left in the state playoffs and all three programs won their quarterfinal matchups easily. 
One thing each team had in common: home field advantage. It's the semifinals, which means each game will be played on a neutral site either in Tucson or Phoenix.
The Game of the Week remains in the 5A bracket with top-seeded Cienega playing No. 4 Scottsdale Notre Dame Prep.
Salpointe Catholic and Cienega's games will be played on Friday, Nov. 17 at 7 p.m. while Pusch Ridge will play on Saturday, Nov. 18 at 6:30 p.m. The Star's predicted winners are in ALL CAPS. Arizona Daily Star record: 146-32 (14-1 in playoffs)
No. 4 Scottsdale Notre Dame Prep (12-0) vs. No. 1 CIENEGA (12-0)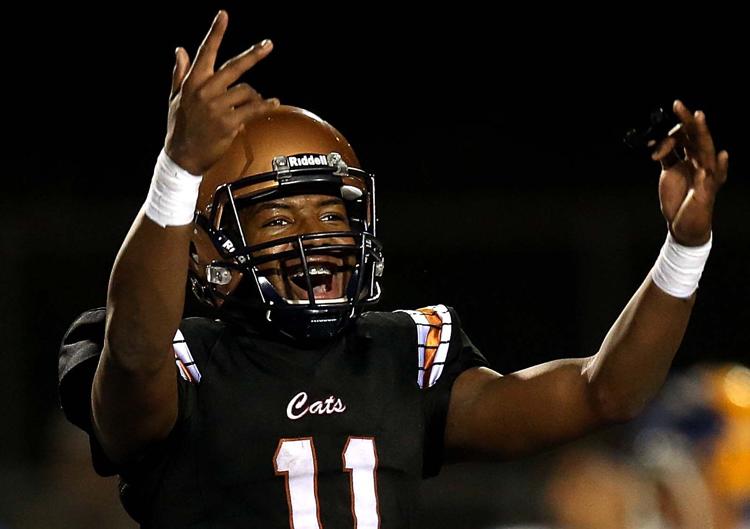 Where: Mountain View High School, 3901 W. Linda Vista Blvd., Marana
Division: 5A
Winner: Last week's rematch with Marana lived up to the hype. The Lions led the Bobcats at home before Cienega rallied behind quarterback Jamarye Joiner to win 38-35. Joiner completed 15 of 21 passes for 322 yards and rushed for 245 yards and three touchdowns. Joiner's performance gives him 2,090 all-purpose yards, the exact amount he finished with last season.
This week is Cienega's toughest test matching up against an unbeaten Notre Dame Prep team that is one of the top programs in Arizona. The Saints are led by running back Cole Fisher, who has rushed for 1,234 yards on 187 carries. The  Bobcats will counter with a defensive front led by junior Zach Mattas and senior Daunte Boudy, who have combined for 100 tackles this season. The Bobcats will need those two as well as the linebackers to fill the gaps to stop Fisher.
Cienega's offensive line will also have to play lights-out to protect Joiner. Five Notre Dame defenders have combined for 58 tackles for loss this season. Cienega as a team has 46. Expect the Saints to force Joiner to run. It's a tough call, but the Bobcats should win in a tight one, 27-23.     
No. 4 SALPOINTE CATHOLIC (11-1) vs. No. 1 Peoria Sunrise Mountain (11-1)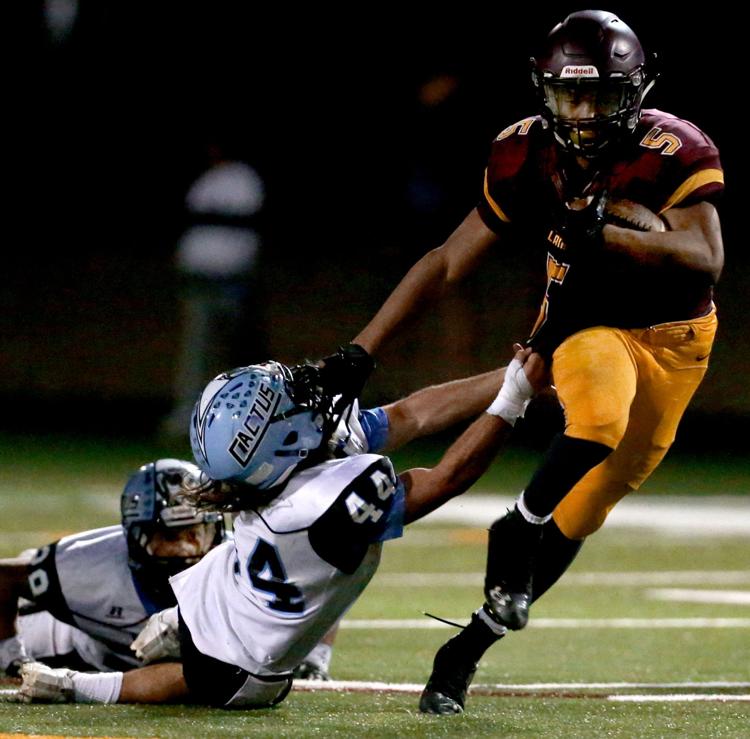 Where: Ironwood High School; 6051 W. Sweetwater Ave., Glendale
Division: 4A
Winner: The Lancers thumped Glendale Cactus 49-14 last week after they were predicted to win by just a touchdown. Sophomore running back Bijan Robinson rushed for 130 yards on 10 carries and scored two touchdowns.
As much attention as Robinson and the offense receive, Salpointe Catholic's defense is the motor that drives this team. The Lancers haven't given up more than 30 points in a game all season. Linebacker Chris Aguirre, the Kino Region Defensive Player of the Year, leads the team with 126 tackles, 73 of them solo stops. How good is Aguirre? Salpointe's next best solo tackler has 29.
The Lancers will travel to Phoenix for the first time this season for a game against top-seeded Sunrise Mountain. Tucson teams traditionally struggle on the road, but Salpointe Catholic has been on fire ever since losing to Cienega earlier this season. Let's call it 21-20 for Salpointe in overtime.
No. 4 Queen Creek Benjamin Franklin (11-1) vs. No. 1 PUSCH RIDGE CHRISTIAN (12-0)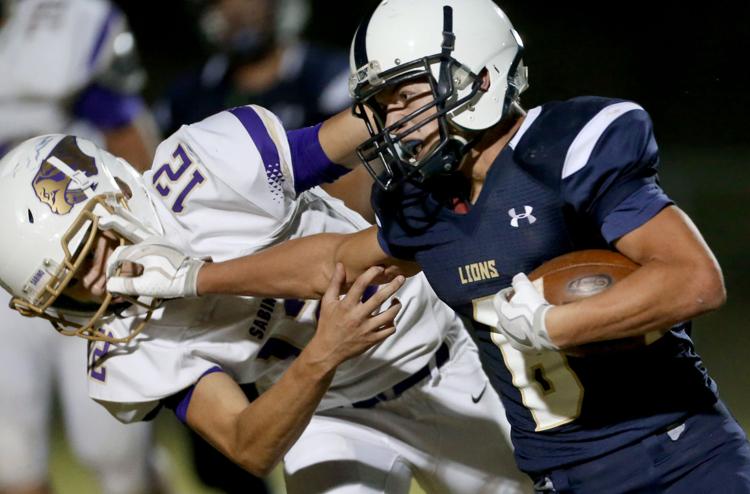 Where: Salpointe Catholic High School; 1545 E. Copper St.
Division: 3A
Winner: We didn't get the predicted rematch between Sabino and Pusch Ridge Christian in the 3A semis, but this game should be one for the ages. Expect this one to end quickly, only because both teams love to run the football. 
Benjamin Franklin has the state's top running back duo in Chandler Miles and Zach Jeffries. Together, they've combined for 3,145 yards. The Lions use quarterback Christian Fetsis as the primary rusher in a zone-read offense. And it's not just Fetsis: Three other Pusch Ridge players have at least 50 carries this season. 
Will Pusch Ridge Christian's defense hold up against Benjamin Franklin? The Lions have allowed 10 or more points just three times this season. Playing in front of a pro-Pusch Ridge crowd at a "neutral" site is a recipe for success. Pusch Ridge Christian wins, 37-13.