High school football: Week 8 matchups and game predictions
Room for error is slim as playoffs continue to near so the buzz around Southern Arizona high school football is growing. 
This week's game-of-the-week features Tucson High and Ironwood Ridge. The Nighthawks look to build off last week's win and the Badgers could pull off the win and possibly sneak into playoffs considering their last two games are at home. But Tucson High has to get through IRHS if it wants a shot at the playoff bracket. 
All games will be played on Oct. 13 at 7 p.m. and predicted winners are in ALL CAPS. 
Arizona Daily Star record: 99-21
Tucson High (3-4) at IRONWOOD RIDGE (5-2)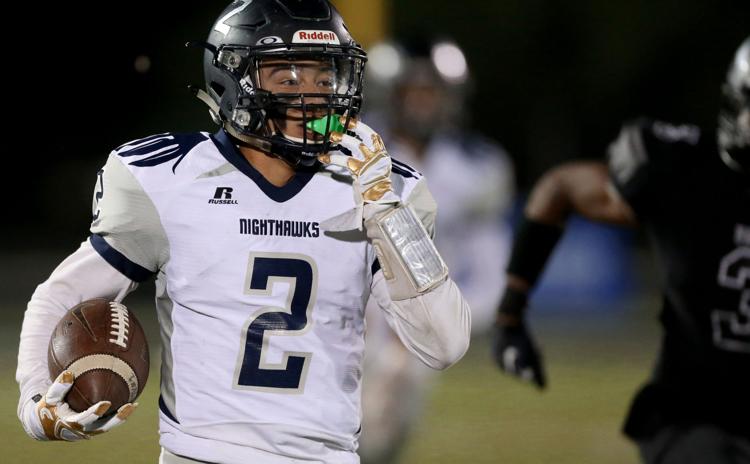 Where: 2475 W. Naranja Drive
Winner: A Tucson High win, one that would keep the Badgers in the playoff race, would be one of the feel-good stories of the season. The Badgers had a brutal schedule all season long. Ironwood Ridge had a hiccup halfway through the season losing to Mountain View and Queen Creek in back-to-back weeks, but recharged with a 50-15 win over Sierra Vista Buena last week. Tucson High has struggled against run-first teams this season, and the Nighthawks have one of the best rush attacks in Tucson. Expect the Nighthawks to win 34-28.
CIENEGA (7-0) at Sierra Vista Buena (4-3)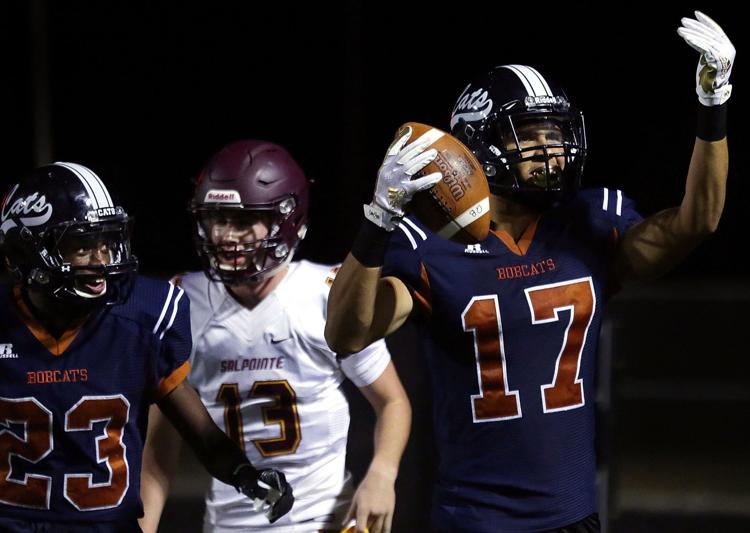 Where: 5225 Buena School Blvd., Sierra Vista
Winner: The Colts have only lost one home game all season, so maybe they can keep this one competitive for at least a half. Cienega is one of Southern Arizona's best teams, and has proven it can when even when quarterback Jamarye Joiner has an off-night. Cienega takes this one 48-13. 
DESERT VIEW (3-4) at Flowing Wells (1-6)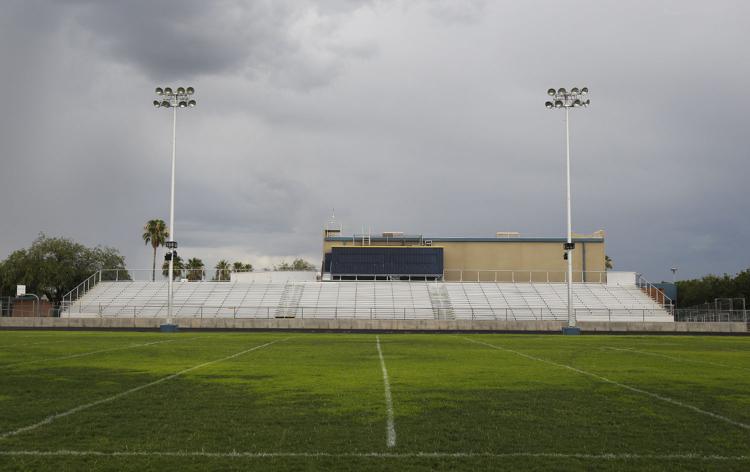 Where: 3725 N. Flowing Wells Road
Winner: Much like Tucson High, the Jaguars are in dire need of a win if they want to stay in the playoff hunt. They're fortunate to be facing Flowing Wells, which hasn't won a game since Week 2 and has dropped five straight. The Caballeros have averaged just seven points per game over the last month. If Desert View can find the end zone a few times, it'll win. Let's call it 20-6.
MARANA (5-2) at San Tan Valley Poston Butte (4-3)
Where: 32375 N. Gantzel Road, San Tan Valley
Winner: Outside of Cienega and Pusch Ridge Christian, Marana might be the hottest team in Southern Arizona. Quarterback Trenton Bourguet won a head-to-head battle with Cholla's Jordan Porter last week, throwing four touchdowns. Poston Butte's defense has given up 24.3 points per game and with Marana's high-powered offense coming through, that average should go up. Expect the Tigers to roll 49-20.  
Nogales (2-5) at SALPOINTE CATHOLIC (6-1)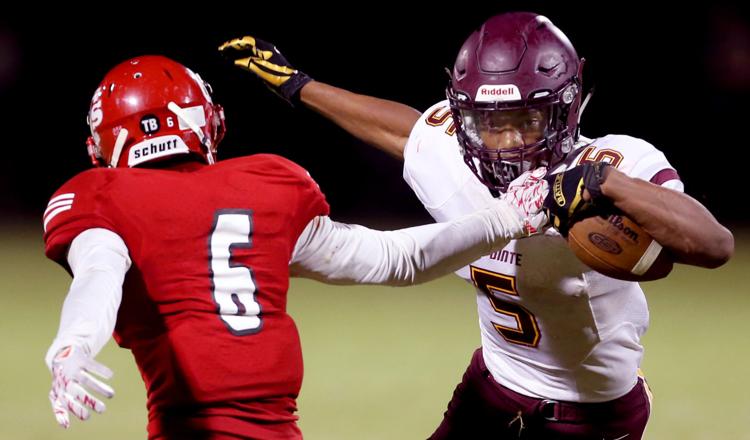 Where: 1545 E. Copper Street
Winner: Salpointe Catholic running back Bijan Robinson returned from his ankle injury last week. Nogales has kept games close this season, but the Apaches have a tendency to let games slip away in the second half. This one won't get that far: Salpointe Catholic cruises to a 54-6 win. 
PALO VERDE (3-5) at Amphitheater (1-6)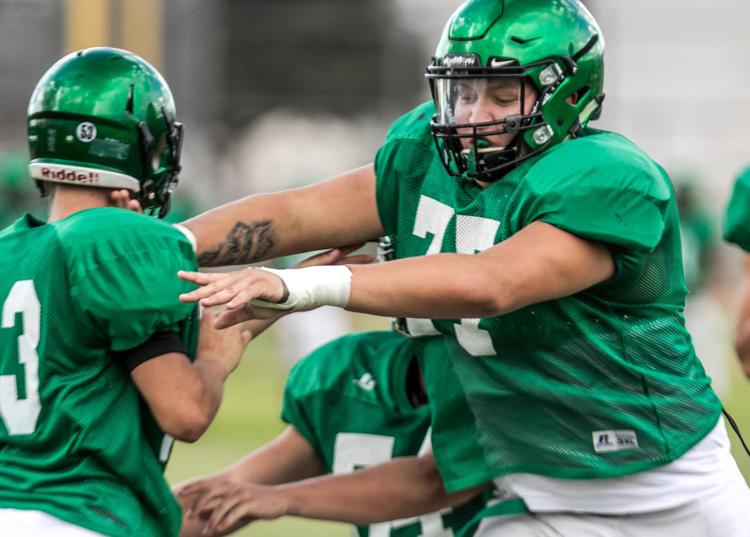 Where: 125 W. Yavapai Road
Winner: Amphitheater beat Douglas a week ago for its first win of the year. Now, the Panthers host Palo Verde in what should be a close battle. The Titans may have a couple of more wins than Amphitheater, but the Panthers may be more desperate. This will be a physical, grind-it-out type of game, but Palo Verde should take this one 24-15. 
PUEBLO (5-2) at Douglas (0-7)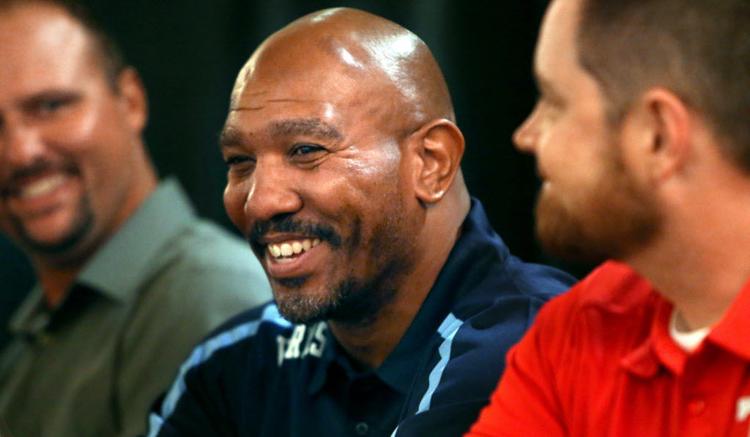 Where: 1500 15th Street, Douglas
Winner: Pueblo is a difficult team to figure out. One week, the Warriors get blown out by Walden Grove; later, they upset Canyon del Oro at home. Pueblo is a sleeper, and — with games against Palo Verde and Amphitheater left on the schedule — could finish with one of the better records in Southern Arizona. Douglas is having a down season so even if Pueblo struggles on the road, which is very possible, the Warriors will win. Call it 38-0. 
SABINO (5-2) at Sahuarita (2-5)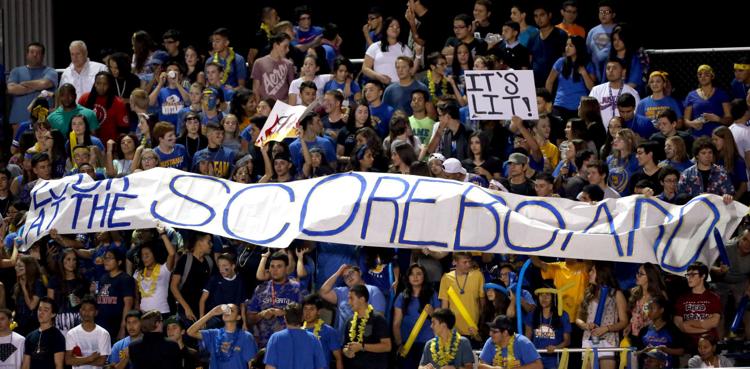 Where: 350 W. Sahuarita Road, Sahuarita
Winner: Sabino led Pusch Ridge Christian 7-6 last week … then surrendered 38 unanswered points. Luckily for the Sabercats, Sahuarita isn't Pusch Ridge Christian. Sabino should be able to regroup and win on the road 50-14.  
Sahuaro (3-4) at MOUNTAIN VIEW (6-1)
Where: 3901 W. Linda Vista Blvd., Marana
Winner: Sahuaro has won three of its last four games and pulled within two scores against Cienega last week. If this game was played at Sahuaro, it'd have upset special written all over it, but Mountain View hasn't lost a game since its first game against Salpointe Catholic. Mountain View's defense is one of the best groups around and since it's senior night, it's the Mountain Lions' night. Mountain View wins 38-20. 
Santa Rita (0-6) at EMPIRE (4-3)
Where: 10701 E. Mary Ann Cleveland Way, Vail
Winner: The Ravens took out their frustration against a solid Catalina team last week and won 41-14. This week should be a similar result against a Santa Rita team that is out of sorts. Expect the Ravens to take it 56-0. 
SUNNYSIDE (1-6) at Rincon/University (3-4)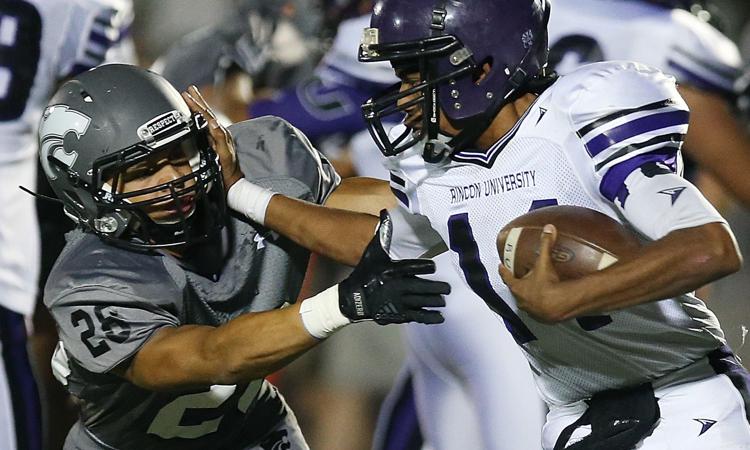 Where: 421 N. Arcadia Blvd. 
Winner: The Rangers are a much better team at this point in the season than they were in the first few weeks. Sunnyside lost to Tucson High in overtime last week, the latest in a series of heartbreaking finishes. The Blue Devils lost to Pueblo and Desert View by four points combined. Expect Sunnyside to return to the win column with a 20-17 win over Rincon/University. 
Tanque Verde (2-5) at PUSCH RIDGE CHRISTIAN (7-0)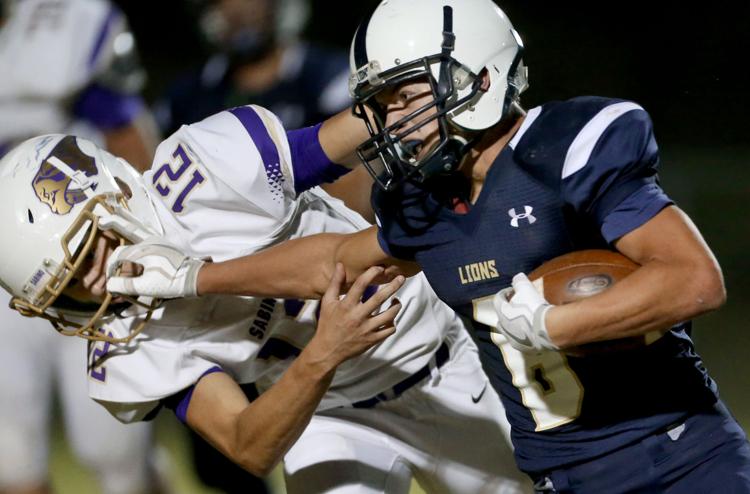 Where: 9500 N. Oracle Road, Oro Valley
Winner: The Lions made a statement last week against Sabino, pounding the Sabercats following a slow start. Quarterback Christian Fetsis is one of the smartest quarterbacks in Southern Arizona. The Lions' offense relies heavily on the triple option, but once defenses stack the box, Fetsis takes shots down the  field. He completed 5 of 6 passes for 141 yards against Sabino. The Lions' undefeated season will remain intact after with a 63-14 win over Tanque Verde.
WALDEN GROVE (5-2) at Canyon del Oro (3-4)
Where: 25 W. Calle Concordia, Oro Valley
Winner: Walden Grove has a difficult time against teams with solid running backs. Just last week, it surrendered 188 rushing yards and three touchdowns to Salpointe Catholic's Bijan Robinson. The defense will be tested once again by CDO's Elijah Carey, though the Dorados are struggling. Since starting the season 3-1, CDO has lost three straight — including last week's 22-17 loss to Pueblo. If CDO stays in a funk, Walden Grove will roll. Call it 37-13.