High school football: Week 7 matchups and game predictions
The final countdown of the regular season has officially started. At this point of the season, every week is crucial as playoffs near. 
This week's game-of-the-week is a battle between two 3A powers in Sabino and Pusch Ridge Christian. Much like last week's game, this is a game that could foreshadow a semi-final playoff matchup or even better, a state championship game at Arizona Stadium. 
All games will be on Friday, Oct. 6 at 7 p.m. and predicted winners are in ALL CAPS.
Arizona Daily Star record: 86-19
SABINO (5-1) at Pusch Ridge Christian (6-0)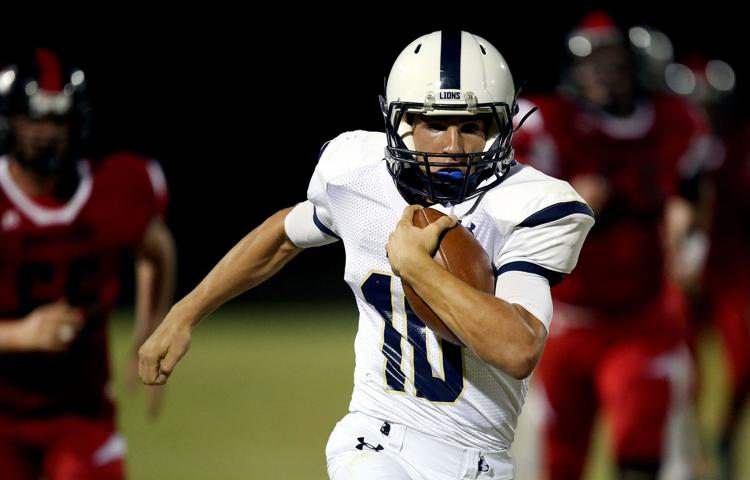 Where: 9500 N. Oracle Road
Winner: This is a tough call. Pusch Ridge has taken down every opponent that stood in its way, including Queen Creek American Leadership Academy, the defending state champion. Sabino's defense has produced three consecutive shutouts while the offense has outscored its opponents 154-0. Quarterback Alex Bell has been a major part Sabino's streak:  In the last three games, Bell has completed 27 of 39 passes for 675 yards and 12 touchdowns with one interception. Pusch Ridge is a talented team and knows how to win, but Sabino is rolling right now. Expect the Sabercats to pull off the upset special, winning this one, 34-33.  
CATALINA FOOTHILLS (5-2) at Nogales (2-4)
Where: 1950 Apache Blvd., Nogales
Winner: Catalina Foothills made a statement last week, holding Canyon del Oro to just seven points on the way to a win. Nogales, on the other hand, had Walden Grove on the ropes in the first half before surrendering touchdowns in the second half. Catalina Foothills should take care of business, 56-14. 
CIENEGA (6-0) at Sahuaro (3-3)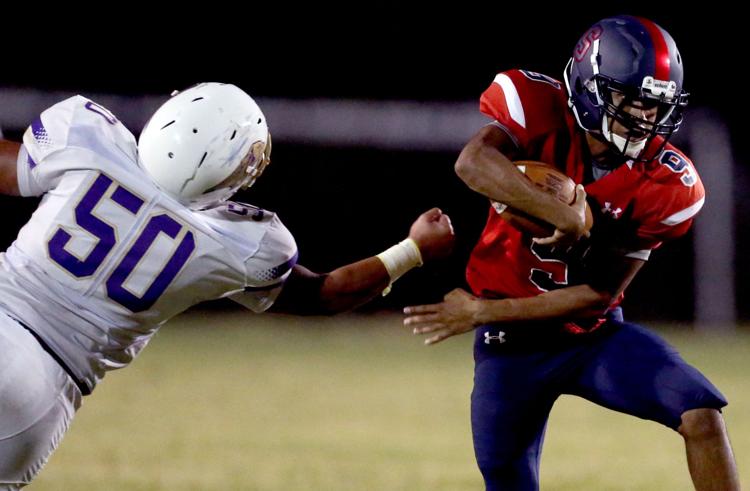 Where: 545 N. Camino Seco
Winner: Cienega quarterback Jamarye Joiner was off against Salpointe Catholic last week, completing 6 of 16 passes for 77 yards with one rushing touchdown. Fortunately for the Bobcats, they have weapons — including two-way starter Terrell Hayward, who's proven to be one of the best talents in Southern Arizona. Sahuaro has, won three straight games, but a Cienega team that is destined for a deep playoff run will be too much. Bobcats win, 52-16. 
Douglas (0-6) at AMPHITHEATER (0-6)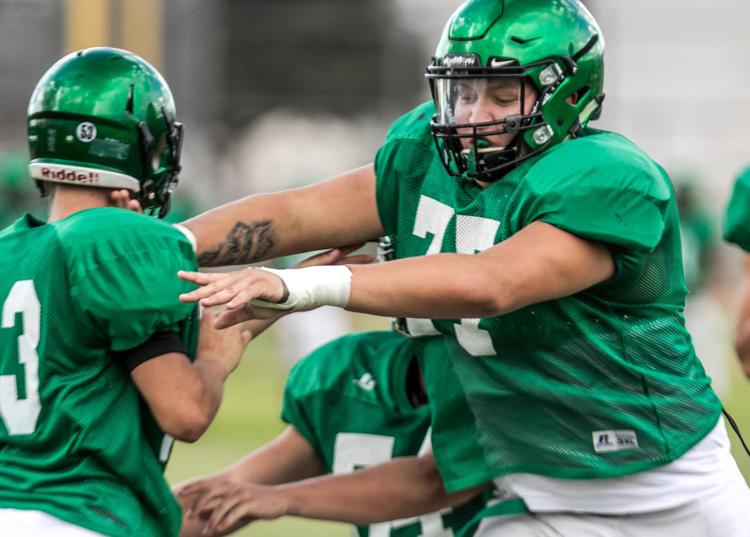 Where: 125 W. Yavapai Road
Winner: One team will earn its first win of the season. Amphitheater has struggled all season long to put points on the board, but the Panthers nearly won on the road against Sahuarita last week. The Panthers  are playing at home on Friday, which should give them extra motivation. Let's call it 9-7. 
EMPIRE (3-3) at Catalina (4-2)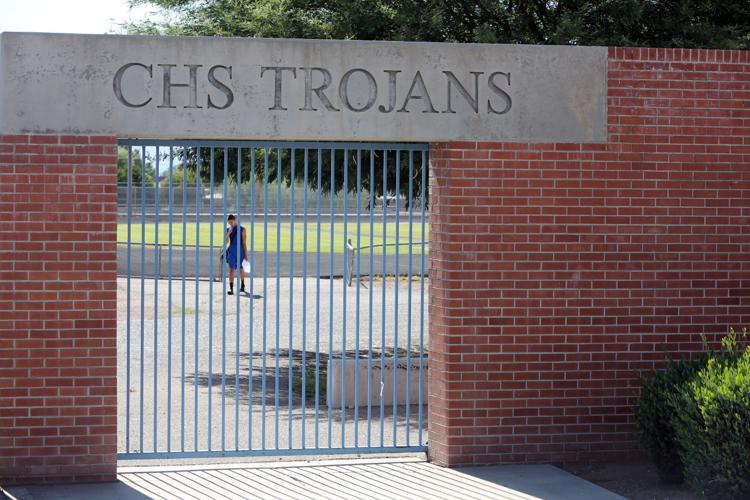 Where: 3645 E. Pima Street
Winner: Another tough call. Empire lost to Pusch Ridge Christian 56-14 at home last week. Catalina, meanwhile, lost to Sabino 42-0. Friday's game will be close, but Empire should find a way to piece together a victory. Call it 28-24. 
Flowing Wells (1-5) at SAN TAN VALLEY POSTON BUTTE (3-3)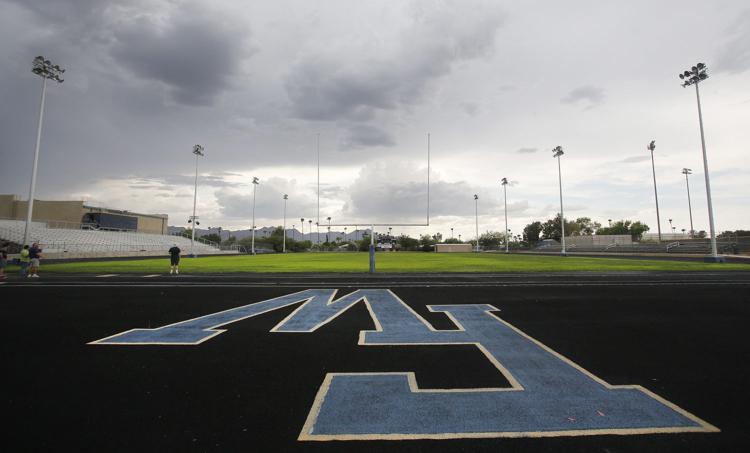 Where: 32375 N. Gantzel Road, San Tan Valley
Winner: Flowing Wells has dropped four straight games and is playing its second game in the back-to-back road trips. Being in a losing rut and playing on the road is a bad mix. Poston Butte wins this one, 38-7.  
MARANA (4-2) at Cholla (4-3)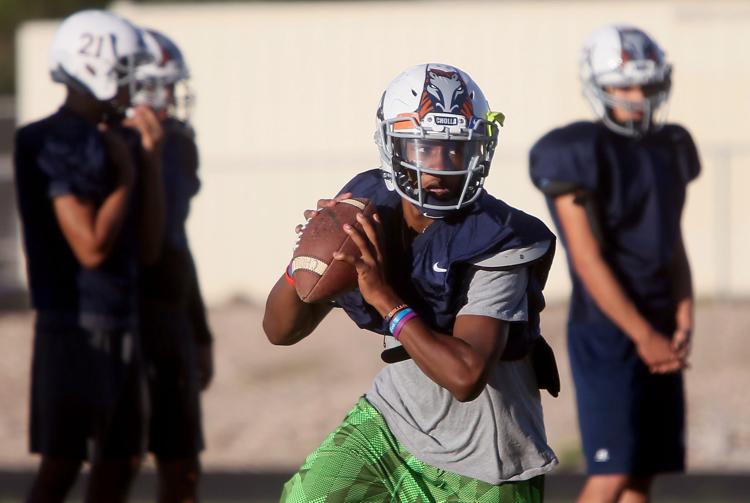 Where: 2001 W. Starr Pass Blvd.
Winner: Expect tumbleweeds to blow across the field when Cholla's Jordan Porter and Marana's Trenton Bourguet step on the field Friday. The quarterbacks are Southern Arizona's top-two passers and have combined for 3,801 yards and 43 touchdowns. It's going to come down to ball security, and while Porter is the top passer in Southern Arizona, Bourget has half as many interceptions. Grab your popcorn and enjoy the show; Marana wins on the road, 63-42.   
MOUNTAIN VIEW (5-1) at Desert View (3-3)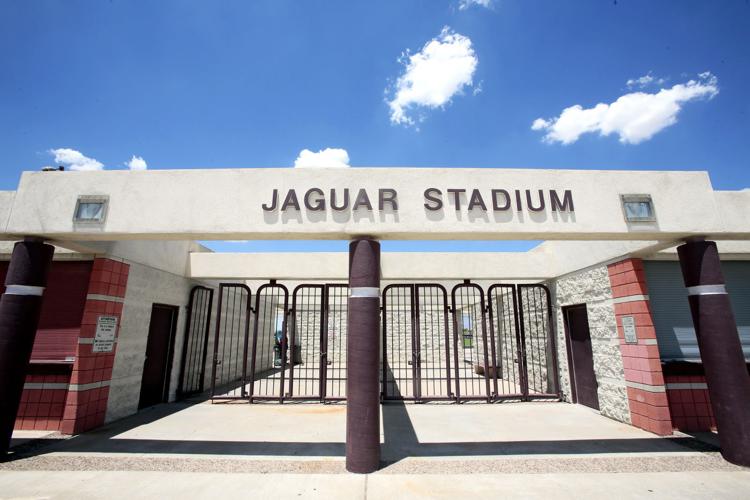 Where: 4101 E. Valencia Road
Winner: Ever since Mountain View's season opening loss to Salpointe Catholic, the Mountain Lions have continued to win game after game, whether it's by six points or six touchdowns. A young, physical defensive line mixed with active linebackers such as Calib McRae and Weston Aguilar will be too much for Desert View. Mountain View wins this one, 41-0. 
PALO VERDE (2-5) at Rio Rico (1-6)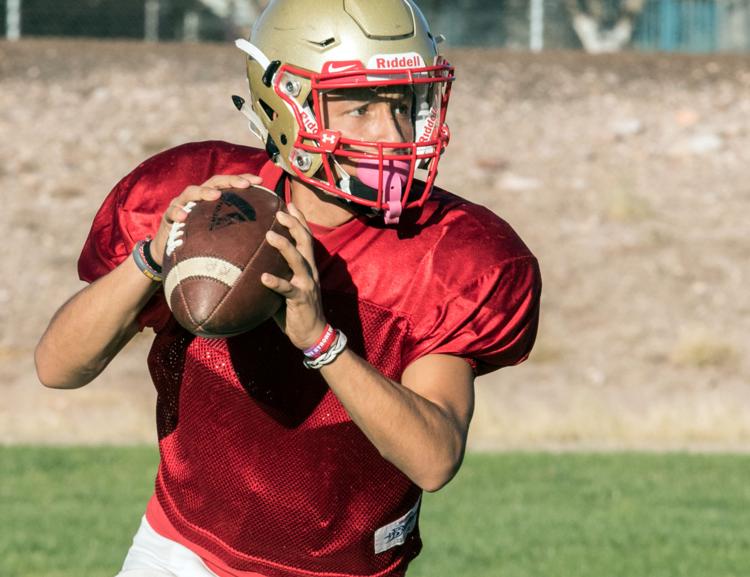 Where: 590 N. Camino Galindo, Rio Rico
Winner: The Titans won their first game in six tries last week against Douglas. Now, they must hit the road to face a Rio Rico team that has lost its last four games. The Titans have been more competitive than Rio Rico against common opponents. Palo Verde wins, 23-14. 
RINCON/UNIVERSITY (2-4) at Santa Rita (0-5)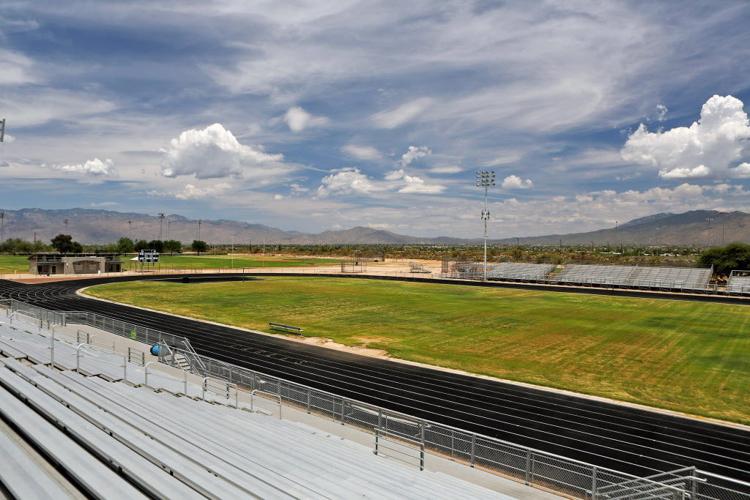 Where: 3951 S. Pantano Road
Winner: The Rangers opened up the season with an 0-4 record, but have won two straight since then. Rincon can take another step with a win over winless Santa Rita. Expect the Rangers to cruise by the Eagles, 24-0. 
SAHUARITA (2-4) at Tanque Verde (1-6)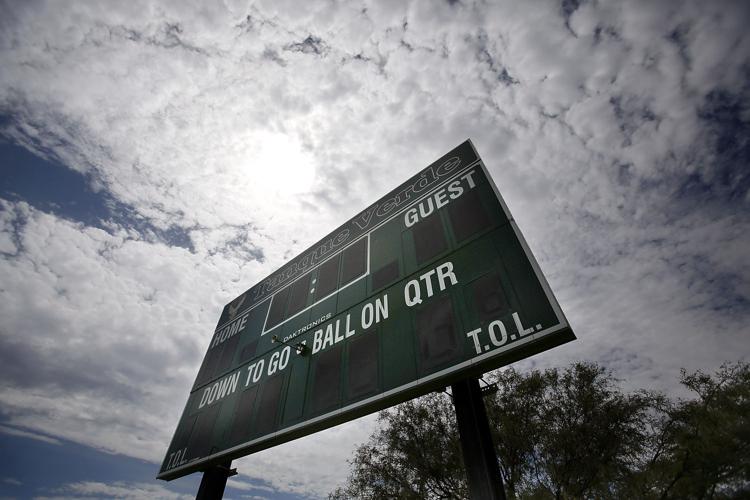 Where: 4201 N. Melpomene Way
Winner: Sahuarita was nearly upset at home by Amphitheater, while the Hawks are coming off their first win of the season. Both teams have struggled to score the ball and that won't change, but it'll be a game that comes down to who wins the fourth quarter. The Mustangs win again, 18-7.  
Sierra Vista Buena (4-2) at IRONWOOD RIDGE (4-2)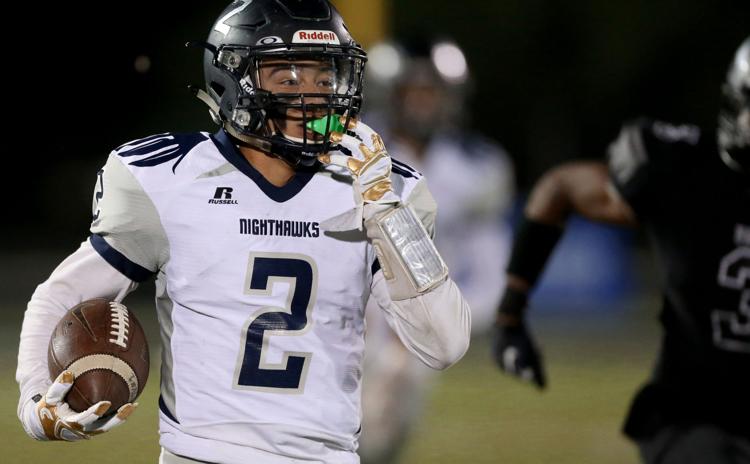 Where: 2475 W. Naranja Drive
Winner: If there is any team in need of a win, it's Ironwood Ridge. The Nighthawks have dropped their previous two games after starting 4-0. Don't let the parallel records fool you: Ironwood Ridge's losses have come to Queen Creek and Mountain, two teams capable of contending in playoffs.  Buena, meanwhile, lost to Tucson High and Sahuaro, two teams that might not even make the playoffs. This is a perfect game for the Nighthawks to get back on track. IRHS wins, 41-13. 
TUCSON HIGH (2-4) at Sunnyside (1-5)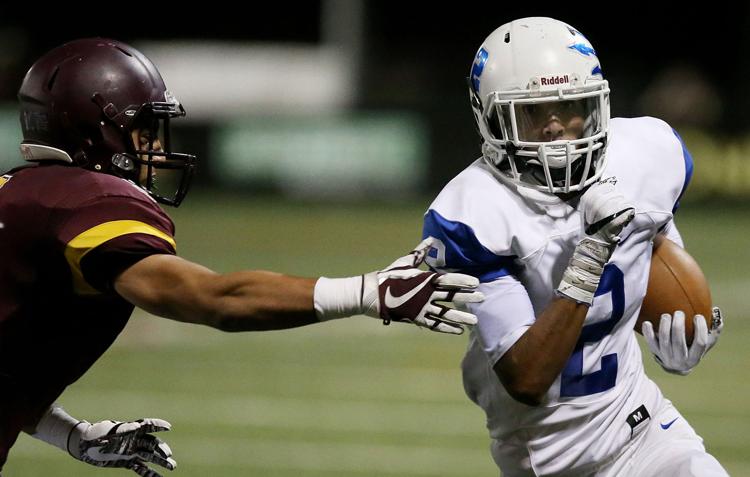 Where: 1725 E. Bilby Road
Winner: The Badgers have probably the toughest schedule in Southern Arizona and after a bye week, they should be rested and prepared for a rebuilding Sunnyside program. Tucson High's defense will hold its own against Sunnyside, which hasn't scored more than 16 points in a game all season. Badgers win, 28-14. 
Walden Grove (5-1) at SALPOINTE CATHOLIC (5-1)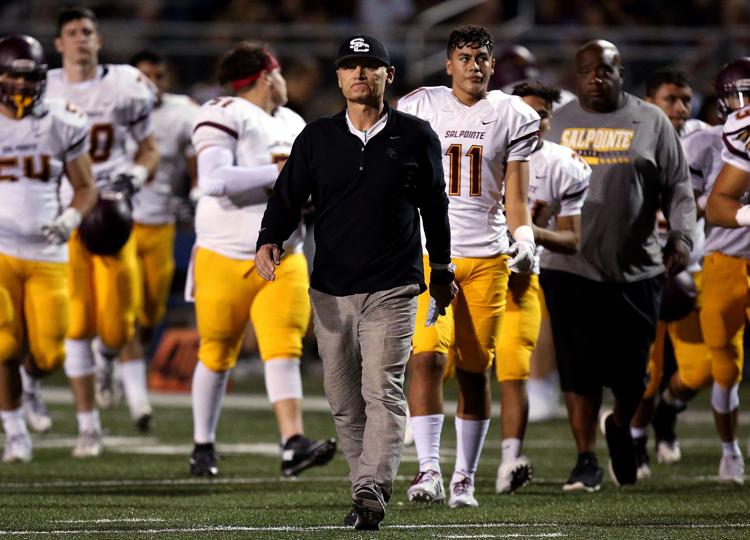 Where: 1545 E. Copper Street
Winner: Walden Grove is off to its best start in school history with first-year head coach Corey Noble. The Lancers lost a competitive game against Cienega last week without Bijan Robinson and Mario Padilla, Salpointe Catholic's top two running backs. With Robinson expected back and the Lancers on a mission to bounce back from the loss, Salpointe will cruise. Call it 56-6.