Start the new year off right by taking a fun day trip with the family.
There are some pretty awesome places you can get to in just a couple of hours, so grab the kids, grandma and the dog and get outta here for the day. 
Phoenix
We know. It's Phoenix. But it's only about 100 miles away and it has some great activities for families. 
The Musical Instrument Museum, at 4725 E. Mayo Blvd., has more than 6,500 instruments from about 200 countries on display. Most of the displays are enhanced with audio and video technology so you can see and hear the instruments in their original context. You'll also see instruments from music legends like John Lennon and Elvis Presley. Make sure and go to the Experience Gallery so you can play different instruments from around the world.
The Children's Museum of Phoenix is huge and full of hands on exhibits — more than 300 —  for kids ages birth to 10. The museum, which is housed in the 48,000 square foot Monroe School Building downtown at 215 N. 7th Street, focuses on learning through play, with emphasis on early childhood education and school-readiness.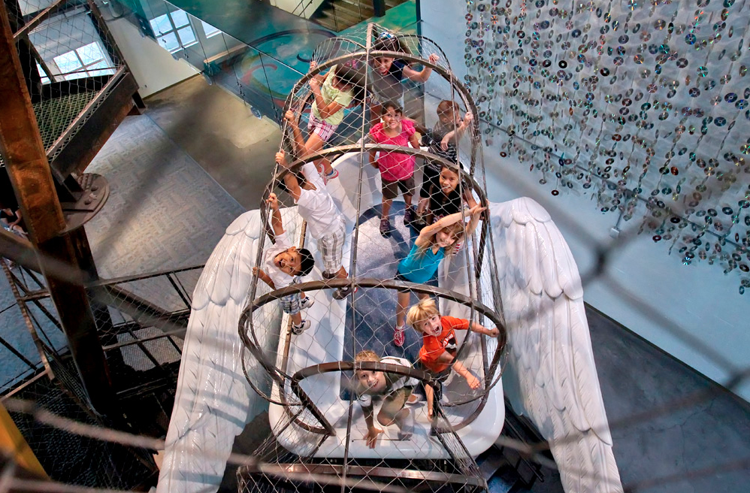 The Arizona Science Center, just a couple blocks from the children's museum at 600 E. Washington Street, is a great place to take the kids. With exhibits like "All About Me," where you get to walk through a working stomach and the "Evans Family Sky Cycle" where you ride a bike 15 feet in the air and numerous other exhibits, there's no way the kids are going to be bored.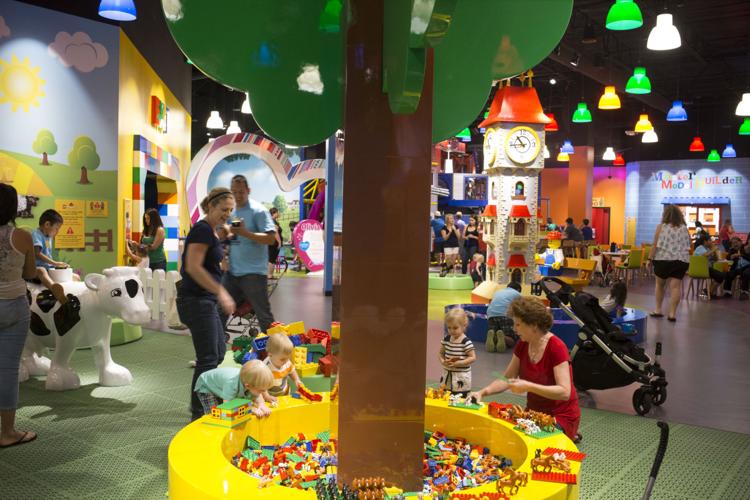 At the aquarium, you'll see rays, sharks, seahorses, a sea turtle and more. There's also a "Touch Pool" which allows the kids to do things like hold a crab or touch a sea star.
The Legoland Discovery Center, which opened earlier this year, has rides, 4-D cinema, building areas and a play area that has climbing walls, a jungle gym and Lego Fire Academy. 
If you get tickets to both places, you can save $10. 
Oracle
We know what you're thinking...Oracle? But, stay with us. 
First, it's only about 38 miles away (just head north on Oracle Road). Secondly, there are some pretty cool things to do there, especially if you like the outdoors.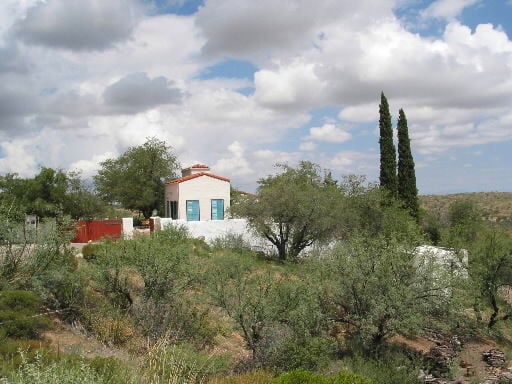 This one's a little more spendy, but also a little more adventurous. 
Arizona Zipline Adventures , 35406 S. Mt. Lemmon Road, offers what they call Zipline EcoTours. Basically, you hike a little and zip. Each tour takes about two hours with up to six people per group. You'll get to ride on five ziplines which range in length from 400 to 1,500 feet. You have to book a reservation in advance, so make sure and do that. It costs $79 for adults and $69 for children. Kids have to weigh at least 50 pounds to zip.
Biosphere 2 is basically a large earth science laboratory that hosts seven model ecosystems. Get there by taking Oracle Road north to Biosphere Road. It's at 32540 S. Biosphere Road. You'll get to see real-time research on the future of Earth. When you take a tour, you'll see the ocean and a rainforest up close. It concludes in the underwater ocean viewing gallery. Tours last about an hour and 15 minutes.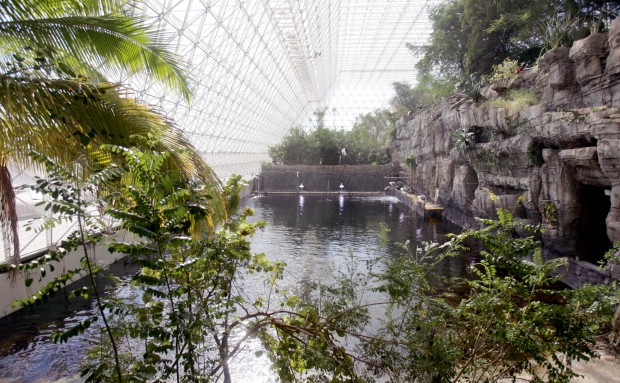 Bisbee
About 95 miles southeast of Tucson is the eclectic mining town known as Bisbee. If you haven't been, you should go. Aside from its infamous Copper Queen Hotel, which is allegedly haunted, there are mine tours, quirky houses and fun shops and art galleries to check out as well as a city park.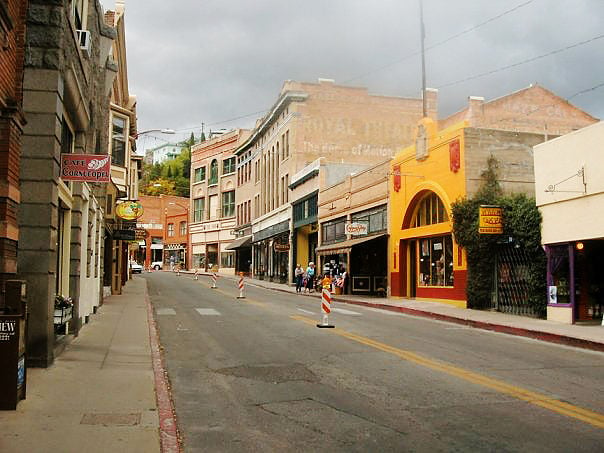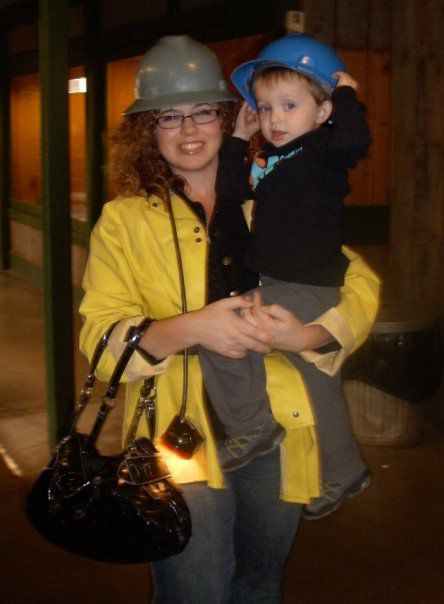 The Queen Mine Tour, which is at 478 N. Dart Road, is awesome, albeit a little claustrophobic. You get to go 1,500 feet into the mine with your group, as your tour guide talks about old time mining days, techniques, dangers and even some drama.
Plus, you get to wear a headlamp. How cool is that?
Kid's call: I took my son when he was about three and a half and he had a blast. He still talks about it. I wouldn't take them any younger than that, though. If he or she is afraid of the dark, you might want to wait on it.
The Bisbee Mining and Historical Museum, just across the highway from the mine tour at 5 Copper Queen Plaza, will give you a glimpse of the town's rich mining history. Smithsonian designers created the "Digging In: Bisbee's Mineral Heritage" exhibit, which takes you through an underground mine with minerals and a crystal cave.
Photo opp: The whole town of Bisbee screams 'take my picture!' One great spot to get Insta-worthy photos is in front of the Bisbee Mining and Historical Museum. There are old mining cars in front that the kids (or you) can climb into for pics.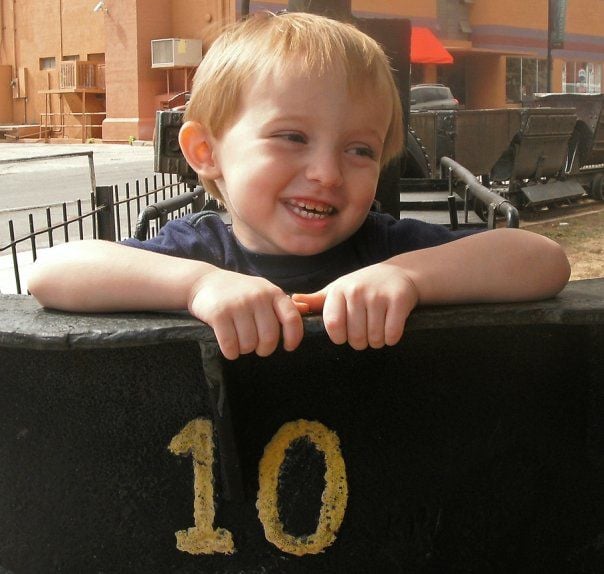 If your kids are into creepiness, stay till 7 p.m. for an Old Bisbee Ghost Tour. It's a walking tour through Old Bisbee's streets, allies and stairways to learn about the ghosts that allegedly haunt the 135-year-old town. Go online to make reservations and find out where to meet. 
Benson
Hop on I-10 going east and in about 45 miles you'll be in Benson. What's there? Well, not a ton to be honest. But, the things that are there are pretty cool and worth the drive.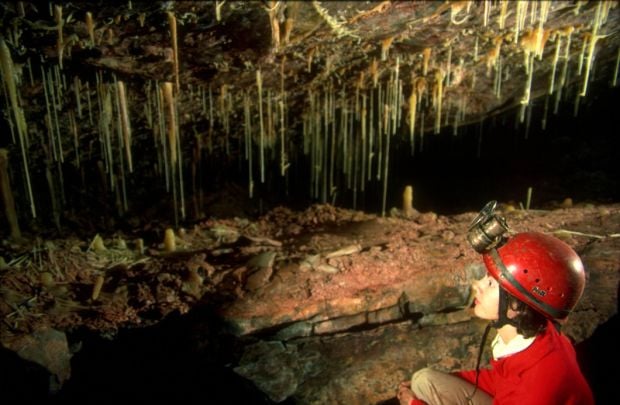 You and the kids will love exploring Kartchner Caverns State Park at 2980 AZ-90. The Discovery Center there has lots of exhibits, including a "caving wall" that allows children to experience what it's like to crawl through narrow cave passages. There are also displays on animals and they can get their picture taken with the giant sloth. There's a scavenger hunt, too. 
Or, you can go on cave tours. Kartchner Caverns was voted best cave in the U.S.A. in the USA Today Readers' Choice awards. 
The park is offering a new tour on Saturdays: Helmet & Headlamp Tour. It's an hour and 15 minutes and allows you to tour the cave using only the light provided by your headlamp.
Tombstone, while not technically in Benson, is only 24 miles away. So, why not add that to your Benson road trip? The kids will enjoy seeing cowboys and horses and may learn a thing or two about Arizona history. Get there from Benson by taking AZ-80 East/Fourth Street toward Gila Street and go right on Fourth Street.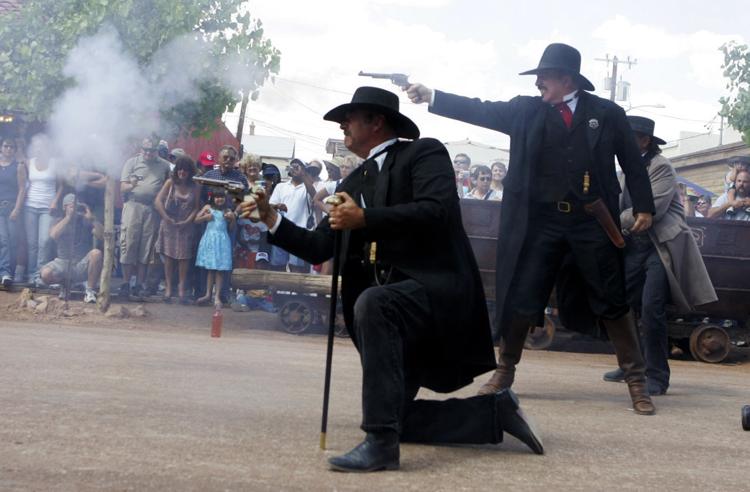 Visit Gammons Gulch at 331 W. Rockspring Lane. It's a western town, movie set and museum attraction built and run by Jay Gammons and his wife. It's set up to look like a town that existed between the 1880s and 1930s. Stop in the saloon for a root beer. 
Make sure to call ahead to make sure there are tours when you want to go. 
Tubac
If you have kids who love art, history and nature, Tubac might be a cool destination. 
Learn the history of the region by taking a tour of the Tubac Presidio State Historic Park. There's a museum, an old schoolhouse, an archaeological ruins exhibit, a gallery and printing press demonstrations.
You can also have the kids become Arizona State Park Junior Rangers. When you get there, ask for a booklet at the visitor center. Once they complete the activities and have it approved by a ranger, they'll get sworn in as a junior ranger. They get a cool button too. 
The presidio serves as a trailhead for a 4.5 miles section of the Anza Trail, which leads to Tumacacori National Historical Park.
Click here for more info.