2016 was all about Vietnam, with its vibrant colors and savory soups that expanded our definition of what Asian food could be.
To be the next "hot" cuisine, you've gotta have that familiar flavor ... but then switch it up with something bright and new. Hipster California may be looking east at Vietnamese vermicelli noodles and Korea's fermented kimchi. But down in Tucson, we're a little bit different. For 2017, we're looking south.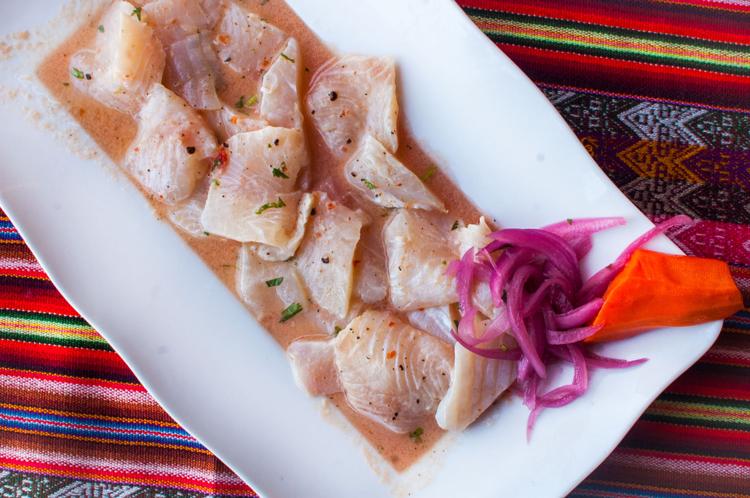 Peru is a massive country with three distinct climates (the coast, highlands and the jungle), and a healthy mix of both indigenous and international flavors. Its rich cuisine showcases familiar New World ingredients like tangy lime, peppers and potatoes, but also draws heavily from China and Japan.
When you go to Inca's, 6878 E. Sunrise Drive in the sprawling Ventana Village shopping center, you have to order the tiradito. This raw seafood dish encapsulates the intrigue of Peruvian fusion. The sliced red snapper is fresh and blushing with minerality like a great plate of sashimi, but it is bathed in lime and Peru's famous ají pepper paste. The flavors just pop.
Where Mexico has its Poblanos and jalapeños, Peru has the ají, an eclectic pepper variety that makes its way into most every Peruvian dish. (Here you'll mostly find the yellow-skinned ají amarillo, which is fruity with a medium heat level.) Ají can be a dipping sauce, a spicy kick on fish, and even rounds out the famous chicken dish ají de gallina.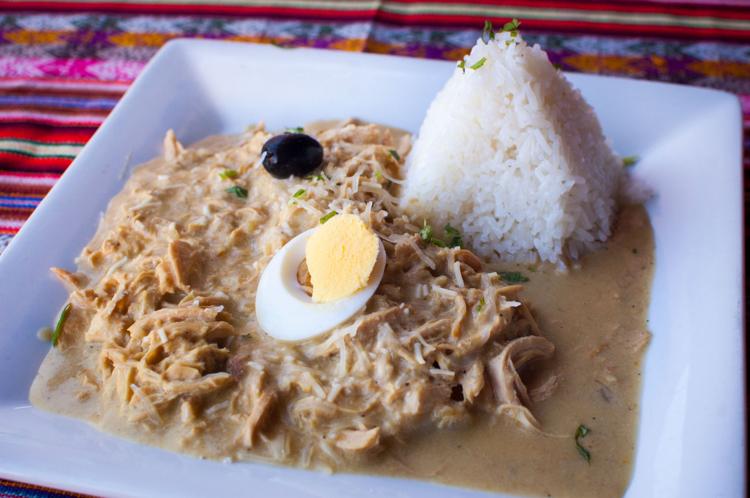 Ají de gallina shows the homey side of Peru, a country that is still a meat and potatoes place despite its major city Lima's gastronomic reputation. There's shredded chicken, and a viscous peppery sauce that's bulked up with roasted walnuts. It's a little different, funky, but honestly it tastes kinda like the stuff you put in chicken enchilada casserole. On the side, Asian white rice shaped into a pyramid. 
Of course, Peruvian food can also be showy. Culinary schools in Lima delight in recreating cylindrical potato creation known as causas (pictured up top). It's kind of like a French terrine, with alternating layers of potato salad and saucy meat. (Sometimes peppers and avocado.) I never got to try a causa in Peru, but Inca's version is an awesome fallback. You just cut into the loaf with a fork, and you get tuna fish salad and potato salad in one big bright bite. 
Other classic Peruvian dishes to seek out in 2017:
— Peru is big on its roast chicken "pollo a brasa" with fries, rice and a salad, $28.99 
— The Mexican kind has a ton of tomatoes, but Peruvian ceviche is all about the sweet potato, $14.99 
— Carne asada's weird crazy cousin is anticuchos, or skewered beef hearts, $10.99 
— Adios margarita. Hola pisco sour, $8. Mucho gusto!!!!!