Tucson, we missed you. After a sleepy summer, we've seen an explosion of foodie events and new restaurants, transforming our Old Pueblo into the next big thing. 
This month we're seeing a shift in focus from downtown to the now-bustling Warehouse Arts District on Sixth Street and Sixth Avenue. The area just got a hip wine bar The Royal Room plus the gourmet pizza spot Anello, in addition to Crooked Tooth brewery and all the fun evening stuff happening at Exo Roast.
Other things I'm excited about: an awesome midtown sushi option, and Sichuan food next to campus! It's a fun time to eat folks, vamos ...  
Anello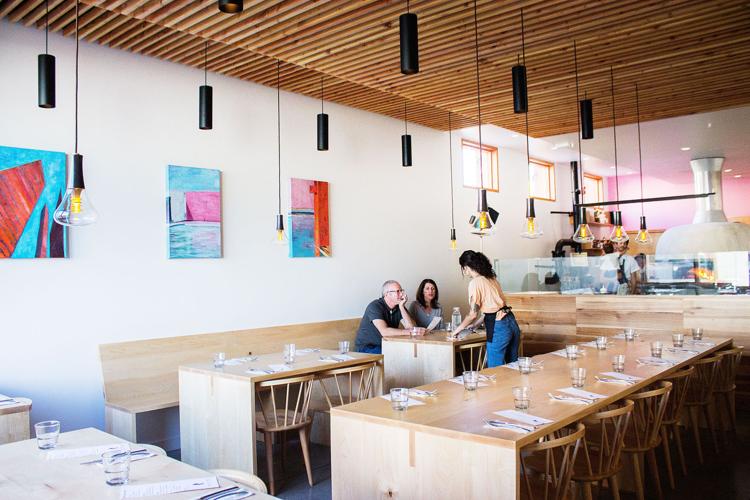 Pizzeria Bianco protégé Scott Girod has opened his first restaurant Anello in the buzzing Warehouse Arts District near Sixth Street and Sixth Ave. The former gallery space is intimate, with three pizza options sourced from local ingredients. Try the white pizza Bianca with Ricotta cheese and chiltepin peppers.  
Hours: 5 to 9 p.m. Tuesdays through Saturdays
El Quino
4075 S. Sixth Ave., 520-777-4441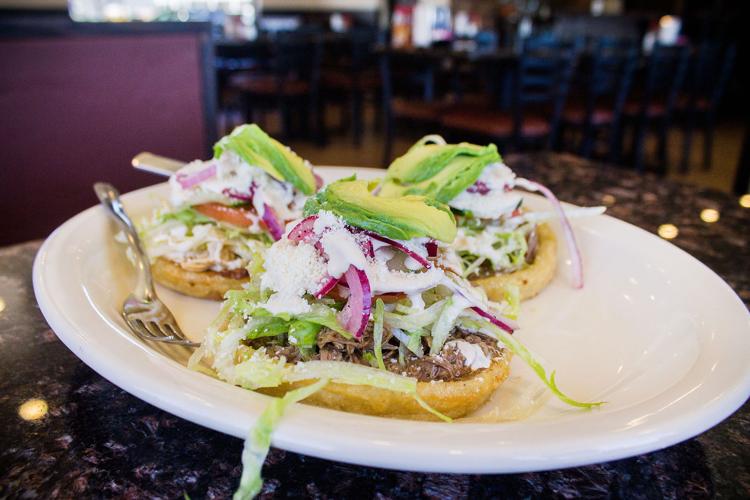 This Mexican restaurant El Quino on South Sixth has a similar vibe to BK Carne Asada with a full bar and a Tequila drink you'd be hard-pressed to find outside of Guadalajara, Jalisco. (The fizzy Cantarito cocktail is served in the traditional clay pot.) Menu spans from seafood dishes to daily soups like posole and menudo.   
Hours: 11 a.m. to 10 p.m. Sundays through Thursdays, 11 a.m. to 11 p.m. Fridays and Saturdays
Red Desert BBQ
918 W. Prince Road, 520-838-0035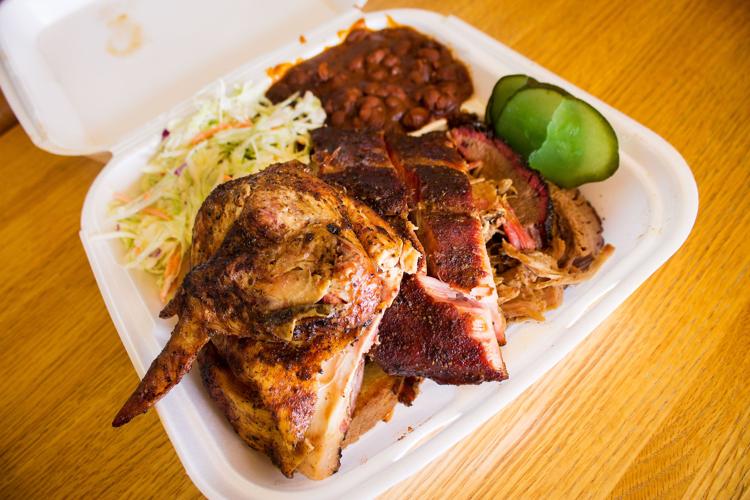 Pitmaster David Martin graduated from a food truck this month, opening the west-side Red Desert BBQ where Polo's Taqueria used to be on Prince and Fairview. His brisket is stellar, but if you have to order one thing it's gotta be the loaded fries with pulled pork and sour cream (pictured up top). Worth the trip just for that ...
Hours: 10:30 a.m. to 8 p.m. Mondays through Saturdays, closed Sundays
The Royal Room
450 N. Sixth Ave., 520-347-7023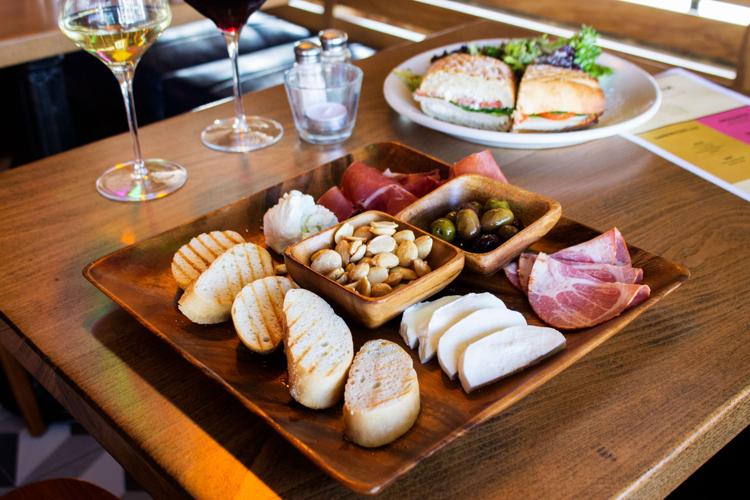 Vintage wine bar with a "Royal Tenenbaums" theme? The Royal Room is one of those places you wanna take your out-of-town hipster friends to show them how cool Tucson is. With well-curated but inexpensive wines on tap, this new spot is helping to transform the Warehouse Arts District into a hot spot. Get some wine, go to Anello for dinner.  
Hours: 11 a.m. to 10 p.m. Tuesdays through Thursdays, 11 a.m. to midnight Fridays and Saturdays, 11 a.m. to 9 p.m. Sundays, closed Mondays
Sushi Cortaro on River 
75 W. River Road, Suite 181, 520-888-1886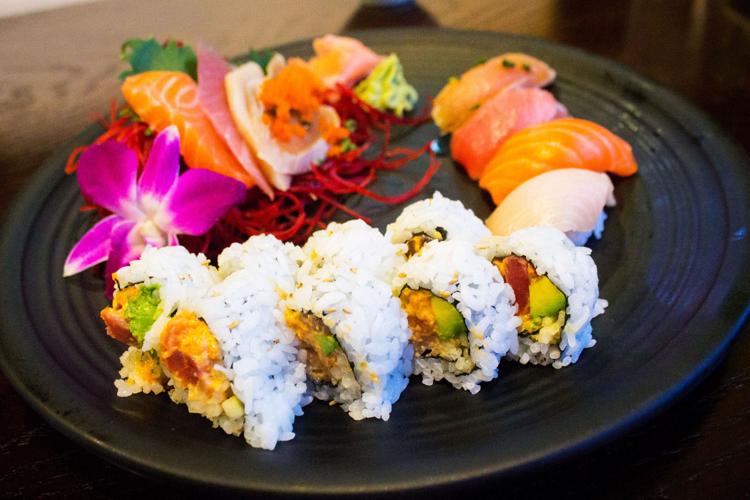 One of Tucson's best sushi bars just opened a second location on River Road near the Tucson Mall. It's a tough spot, but Sushi Cortaro on River deserves your love. The sushi and sashimi lunch plate was a steal at $14.95, with exceptional cuts of salmon, albacore and yellowtail. After that first impression, I'm totally coming back for the $23.95 all-you-can-eat menu.  😊😊
Hours: 11 a.m. to 10 p.m. Mondays through Thursdays, 11 a.m. to 10:30 p.m. Fridays and Saturdays, noon to 9:30 p.m. Sundays
Panda House
1118 E. Sixth St. 520-777-4663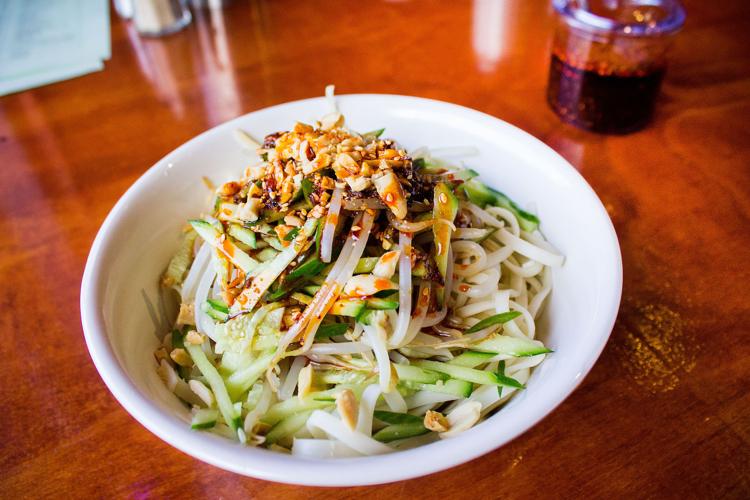 The sign advertises Chinese and sushi, but pop open the menu and you'll see  almost nothing but Sichuan dishes (or at least that's what I got excited about!) The owners of this brand-new campus restaurant Panda House are bringing in a machine to make fresh wheat flour noodles too. So get ready for some killer Dan Dan!    
Hours: 10 a.m. to 9:30 p.m. Mondays through Thursdays and Saturdays, 10 a.m. to 10 p.m. Fridays, 11 a.m. to 8 p.m. Sundays
Za'atar Mediterranean Restaurant
2310 N. Country Club Road, 520-323-4074
Two of Tucson's most popular Mediterranean restaurants relocated this month. Za'atar has a darker but more spacious building on Grant and Country Club, with what looks to be a bigger brick oven than they had at the former taco place. That means you can still get your football-shaped samoon breads to mop up that hummus. 
Hours: 10 a.m. to 9 p.m. every day
Zayna Mediterranean 
1138 North Belvedere Ave., 520-881-4348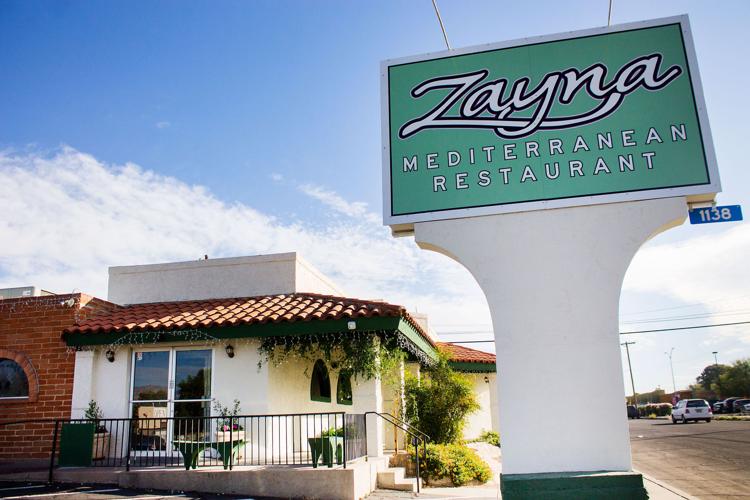 Zayna also moved from the former Feast spot on Speedway to a sprawling restaurant on a side street nearby. (You may remember it as the 64-old Mexican restaurant Molina's Midway.) Same menu, same posters on the walls depicting colorful street scenes. Just more space to fill your belly. 
Hours: 11 a.m. to 9 p.m. every day
On the horizon: 
Wild Garlic Grill is opening for lunch Nov. 2 at its new location, 2870 E. Skyline Drive.
Baja Cafe will open a third location in the Embassy Plaza at 3930 W. Ina Road in the next few weeks.
A sign with the name Raijin Ramen has gone up at the old Saga Sushi spot at 2955 E Speedway.