If we were going to be in Japan or some other Asian country when the New Year rang in, here's what we would do:
Noodles symbolize longevity, so we'd eat loooong ones.
But, alas, we aren't in Asia.
Still, it's possible to get a noodle fix.
You could make your own (don't break them — shorter noodles mean shorter life). We've even provided a recipe.
Or you can check out a few of the places that know their noodles and do them well:
China Pasta House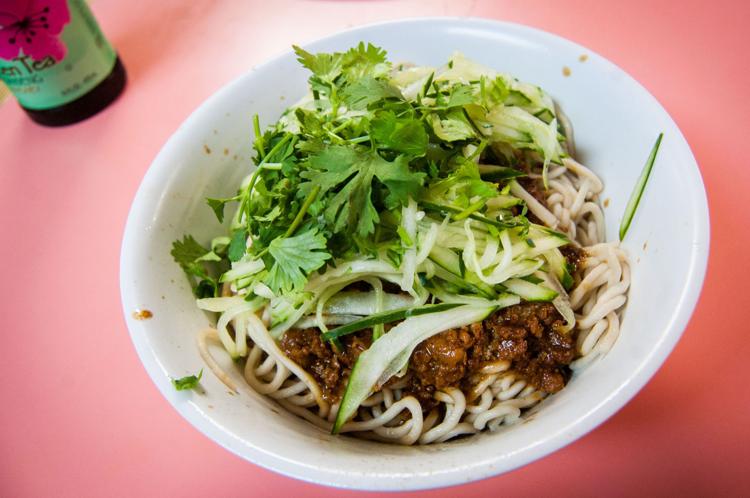 China Pasta House, a nondescript restaurant next to a liquor store isn't fancy. But it is good. Noodles are made from scratch daily and topped with all sorts of goodies, depending on what you're craving. Our choice may well be pork — it's supposed to represent prosperity.
New Year's Day hours: 11 a.m. to 9 p.m.
Dao's Tai Pan
446 N. Wilmot Road and 4206 N. First Ave.
We are partial to the pho — rice noodle soup — here. The rich broth is loaded with noodles, scallions and basil, and you have a big choice of add-ons, such as steak, tripe or tofu. If you're looking for something a little less common, go for the spicy beef soup Bun Bo Hue pictured above.
New Year's Day hours: 10 a.m. to 8 p.m. 
Miss Saigon
Five locations: 1072 N. Campbell Ave., 8225 N. Courtney Paige Way, 250 S. Craycroft Road, 47 N. Sixth Ave., 4650 W. Ina Road
Speaking of pho, you can't beat it at Miss Saigon. The savory broth is loaded with long rice noodles and choices that range from tofu to beef. We indulge even when it isn't New Year's Day.
New Year's Day hours: 11 a.m. to 9 p.m. 
Vina Vietnamese Street Food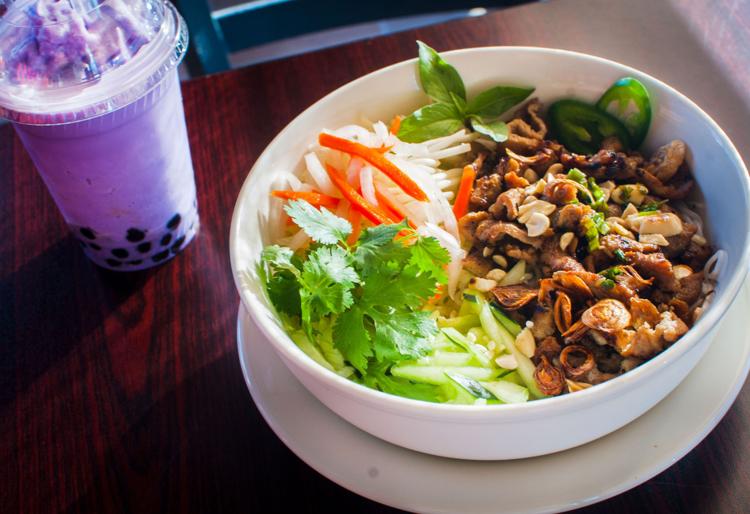 Vina Baguette gained a following as a food truck, so when owner/chef Linh Nguyen opened this brick-and-mortar restaurant, he had ready-made fans. You can get succulent pho here, but it's the pad Thai that we often crave. The rice noodles are tossed in a sauce that is a little bit sweet, a little bit sour, and topped with your choice of items. We like the lemongrass chicken, ourselves.
New Year's Day hours: noon to 7 p.m.
Yoshimatsu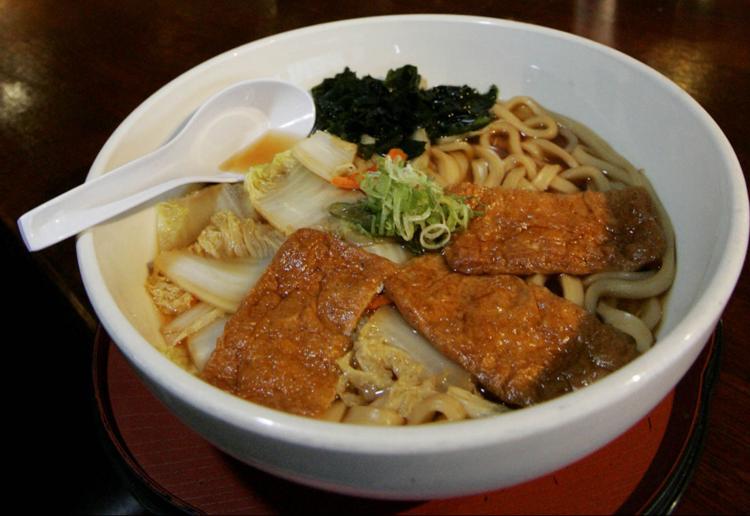 Yoshimatsu used to have a sprawling restaurant across the street. This is much smaller. But just as good. The ramen can be made with a chicken, mushroom or vegetarian broth. Whichever you choose for the noodle soup, you'll find it loaded with lots of other delectables. And remember this: It's polite to slurp your noodles in Japan. Slurp away — you don't want to be rude now, do you?
New Year's Day hours: 11 a.m. to 9 p.m.