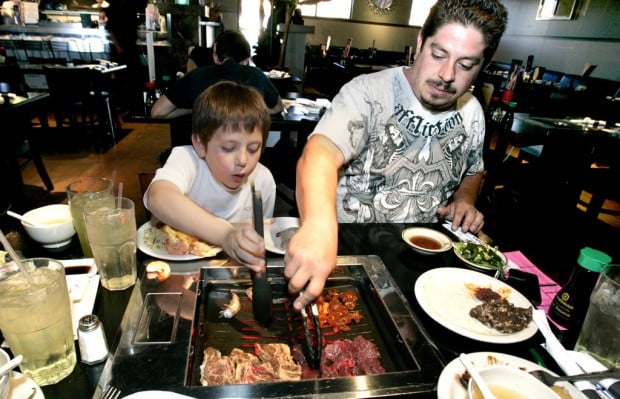 There's nothing like fresh-grilled steak, right off the fire and onto your plate.
So what if you could have that backyard barbecue experience — sans the bugs and with a decidedly Korean twist — in a restaurant?
That's the premise and theme of Sonny and Kim Chu's newest Korean barbecue venture Meat the Sizzle, to open early next year at 4699 E. Speedway.
Each of the restaurant's 33 tables will have its own gas grill and a server to prepare Korean style meats.
"Any meat you cook right there on the grill it tastes so good," said Kim Chu, who owns the restaurant with her husband Sonny. The couple also own the popular Azian Sushi and Korean BBQ at 15 N. Alvernon Way, off East Broadway.
Kim Chu said the couple later this month will begin an extensive build-out of the Speedway building, which last housed Sir Veza's and has been home to several restaurants over the years. Work includes installing grills at the tables and hoods for each of those grills, she said.
The couple hopes to be open by mid-January.