Tools are strewn all over a wooden worktable in the engineering workshop at Palo Verde Magnet High School. 
"We can't bring all these tools," says AnnMarie Condes, the engineering teacher there. "We've gotta cut weight."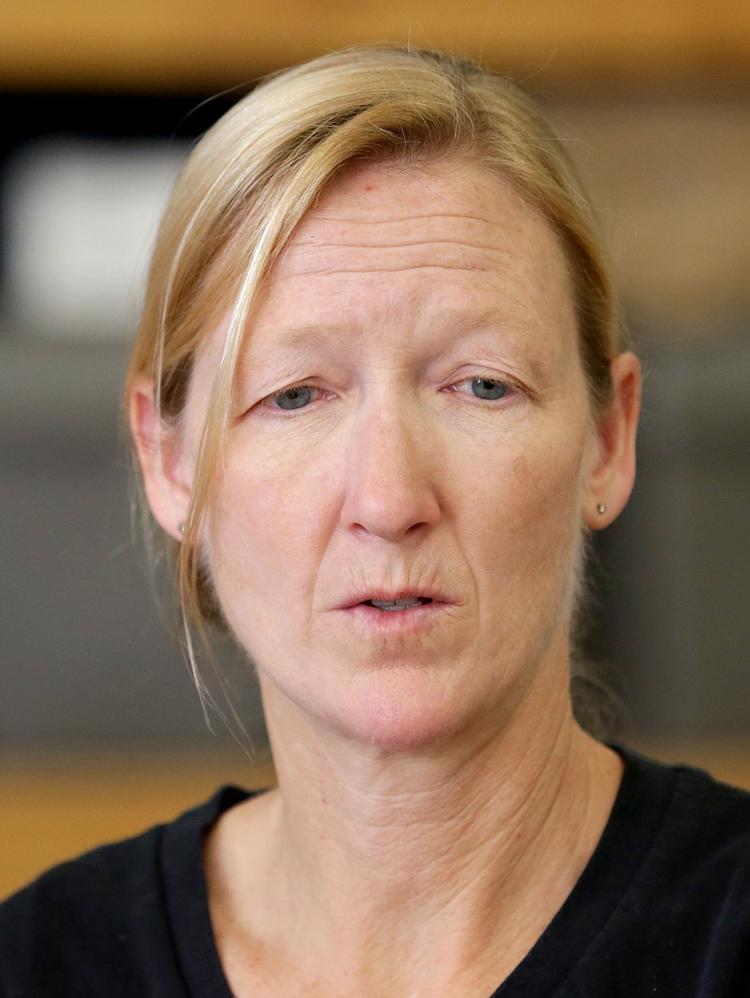 Meanwhile, a group of students stand around another table, practicing repairs on a robot they designed and built from scratch. 
Palo Verde's Optimal Robotics Team is preparing to ship their robot, Wumbo, to Houston for a worldwide robotics competition after winning the Western Regional 2017 FIRST Robotics Competition in Phoenix last Saturday.
The Palo Verde robotics program is only in its fifth year and hadn't won a tournament before.
The team also won an Engineering Inspiration Award for the second time, which includes a $5,000 scholarship from NASA that pays the entry fee to the world competition. Students did fundraising and solicited tax credits in the beginning of the year to cover travel costs in hopes of winning the regional title.
The win didn't come easily.
Each student worked about 120 hours on Wumbo, usually after school and during spring break to get it designed and built within the allotted time of six weeks. 
The challenge is different every year. 
This year students were challenged to create a robot that could prepare an airship for a long-distance race in the style of steampunk. Robots needed to be able to complete tasks such as picking up gears and wiffle balls and lifting themselves up on a rope.
Click here to watch a video.
"They're just awesome," Condes says about the students. "The crazy thing about this robotics program is you get the game the first week of January and you have six weeks to build the robot and the robot goes in a bag. You can only take it out at the tournament. So, we took it out at the tournament and then bagged it again to go to worlds. So our robot's in the bag."
The team built two identical robots at the same time so the students could practice with one and make adjustments so when they get to worlds, they'll know exactly what to do. 
The 2017 FIRST Robotics Competition takes place in Houston next week. Twelve of the team's 16 members will travel with their teacher to compete against more than 400 schools from around the world.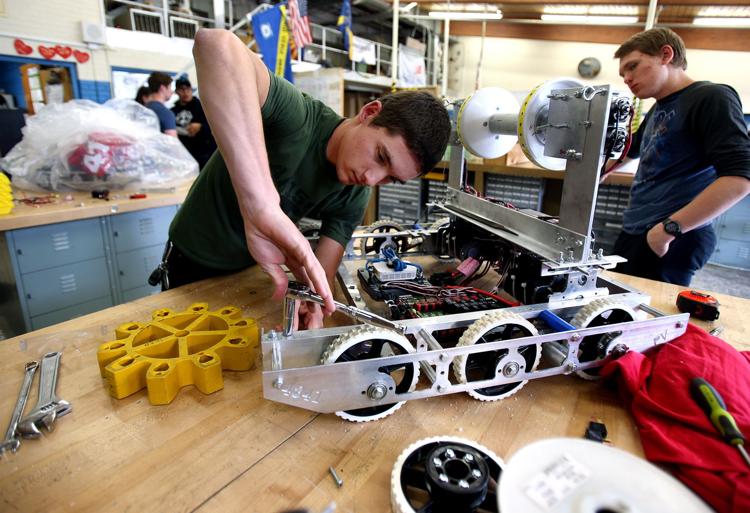 Competition
During the regional competition every team became part of an alliance with two other teams. So, the tournament is three teams vs. three teams. 
The competition is about skill, not fighting. Robots are in a pit while students control them, trying to pick up the most gears or balls.
"Robots don't technically fight," Condes says. "But, there's a lot of pushing, shoving and bumping, but you have to be careful because you can get a yellow card."
Rosa Rodriguez, an 18-year-old senior is in her first year on this team. She was part of the drive team at the competition.
"It was amazing," Rodriguez says. "I was actually part of the drive team. There are five drivers, so your main driver, the operator who does all the buttons for it and there are two human players and a drive coach. So, I was one of the human players and I was throwing in the gears so the robots can pick them up."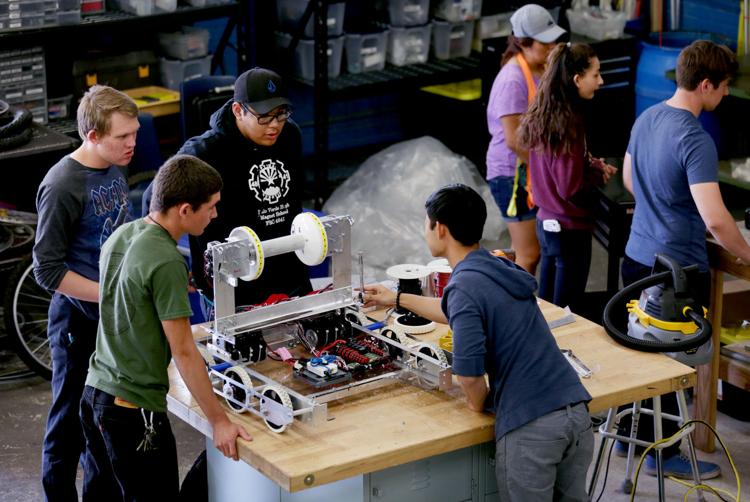 Sienna Rhoda, a 14-year-old freshman on the team, said that although the tournament was competitive, everyone was friends and wanted to help each other out. Now, she can't wait to get to the world competition. 
"I'm extremely excited because I'll get to see all these different teams and all these different robots," Rhoda said. "It'll be a totally different experience from regional."
Rhoda says her biggest hope for the competition is to make it to the Einstein field.
"If we make it there, we have the chance at being world champions," Rhoda says. 
The robotics program is only in its fifth year and hadn't won a tournament before this year. 
"It's really overwhelming," says Gabe Spencer, an 18-year-old senior. "I feel so accomplished...This program wouldn't be possible without Ms. Condes. She puts her heart into it."
NASA award
Winning the Engineering Inspiration award makes it possible for the students to go to the world competition. 
This is the second time the team has won the award and it did so because of all of the community outreach it does.
Giant sheets of paper cover two doors in the workshop outlining all of the community projects the team is involved in.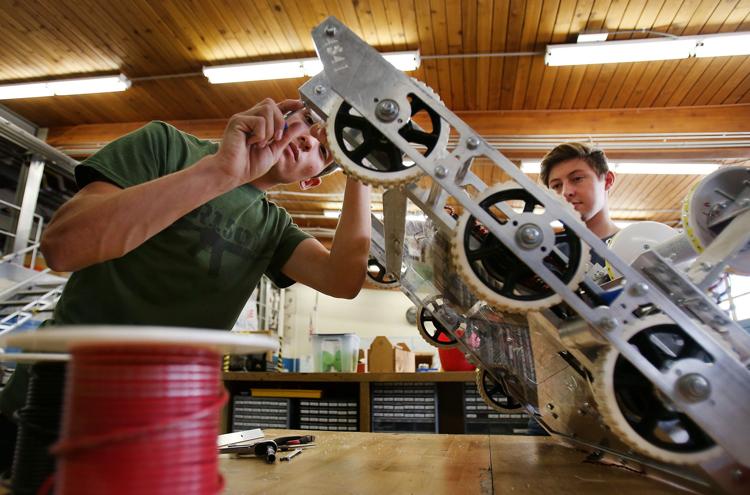 Projects include Sci-Fest, writing and teaching an electrical workshop for middle and elementary schools, STEM nights at schools and more. 
Spencer Sposit, an 18-year-old senior says he really enjoys the community outreach his team does. His favorite is a program that takes eighth graders along to community events so they can see what the team is like.
"I like that one most because it's not just helping the community, but it's also creating another helper for the community," Sposit says. 
Life skills learned through CTE programs
The robotics team is part of Palo Verde's CTE (Career and Technical Education) engineering program in Tucson Unified School District, which gives high school students skills to be employable right out of school.
"Within this robotics program they do designs, they do electrical, we machine all of our own parts, so there's a lot of components within the robotics program that gives them skills. Life skills," Condes says. "I have four seniors that got a job at an engineering company because they have the skills they want. And he offered to pay for some of their schooling."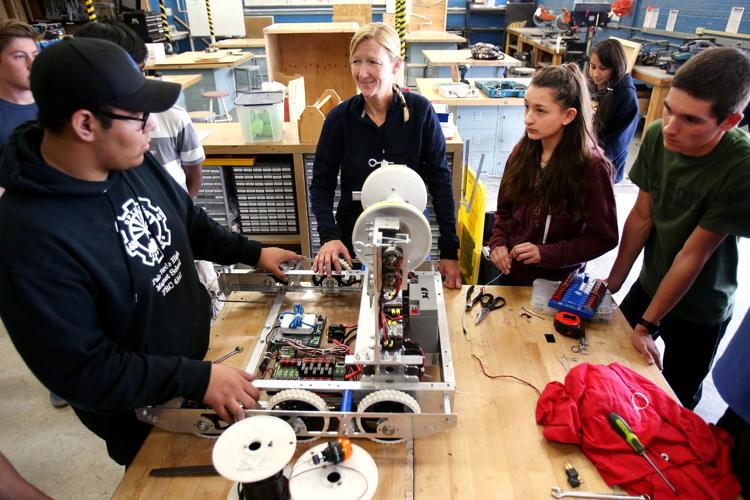 Sposit is one of the students who will be working at a mechanical engineering firm. 
"It's my first year here and on the robotics team," Sposit says. "It's probably the best decision I've ever made. It let me get 15 college credits in one year. I also joined the robotics team and have a bunch of cool friends who are interested in the things I want to be interested in. The team has gotten me a job at an engineering firm, so I'll be working right out of high school with three other of my teammates."
To learn more about TUSD's CTE programs, click here.