Tucson's largest school district educates more than 45,000 children. But TUSD plays an important role in the lives of those children's families. 
The district's community outreach program is led by Tanisha Tatum who has played many roles — teacher, counselor, school improvement coach, learning support coordinator — during her nearly 17 years with TUSD, giving her a sense of how to provide families support when they need it.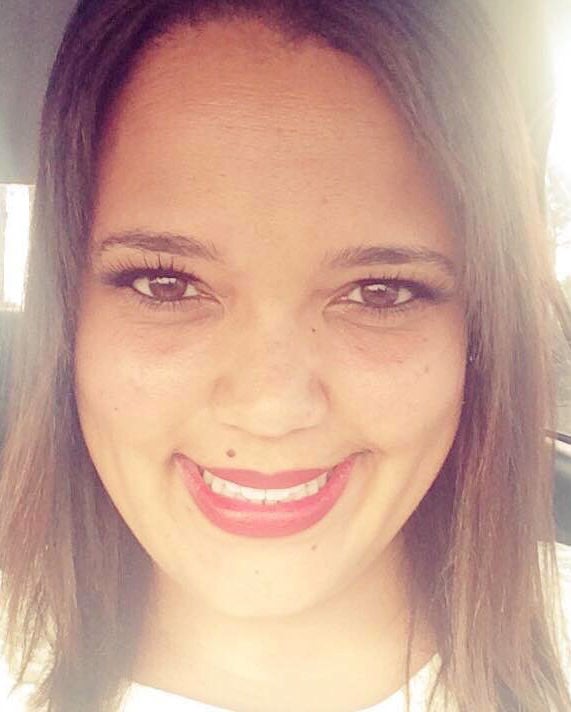 "As a teacher, I needed to teach but I also saw 'hey my kids are coming hungry. They don't have clothes. they're dealing with domestic violence, but I still have to teach,'" Tatum said. "As a counselor I saw even more so the behaviors, social and emotional needs that weren't being met and were effecting everything...And now I'm a mom. So, I get to speak from all different roles. It's a great department and we get to work with a lot of amazing families and people."
The district isn't just about what school your child goes to.
It also has educational support for families, food pantries and clothing banks for those struggling.
On top of that, Tatum, who is a mother of one, hopes to add a support group of sorts for moms, grandmas, aunts, step-moms, sisters, or any woman caring for children, to the roster. 
The idea came to her after talking to a few mothers who had been through rough patches and came out on the other side.
"They're like, 'We have gone through so much and we want to connect with other women and empower women,'" Tatum said. "Not just moms, but anybody raising a child...Just an opportunity to come together to connect with women in our community. To build relationships. To strengthen. Just to empower each other."
It wouldn't be a group where you have to talk about your problems, though that might come up eventually, Tatum said. But, it would be a chance to connect and get advice in a "non-judgmental place."
This is just one of the things Tatum envisions for TUSD's community outreach department.
In the meantime, check out some of the resources currently offered.
TUSD's resource centers offer a variety of free classes and workshops for families such as Child Behavior Management, Avoiding Power Struggles, Financial Planning, English For Adults and more. Many of the classes are aimed at strengthening families, building family communication and learning how to support and appreciate each other, Tatum said.
Tatum says the center is about to start a 10-week program for families with high school kids. "They will get a certificate and their child will automatically be accepted to ASU," she said.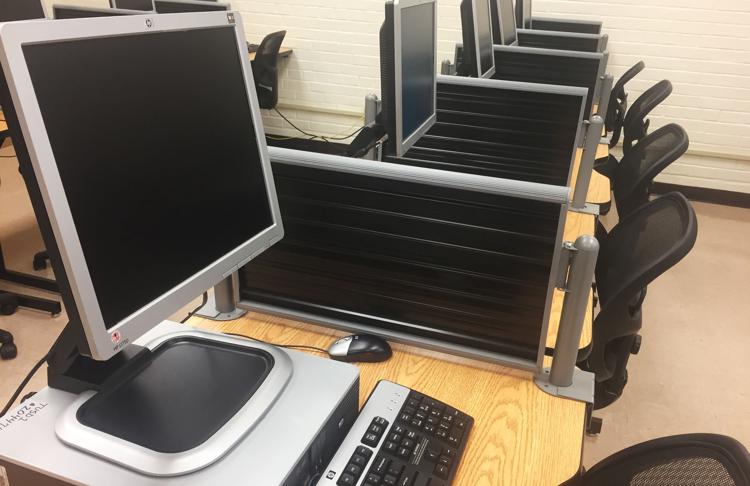 If your family doesn't have a computer, you can use one at one of TUSD's four resource centers free of charge.
You can use any of the resource centers, regardless of which side of town you live on, as long as you have an active TUSD student in your family.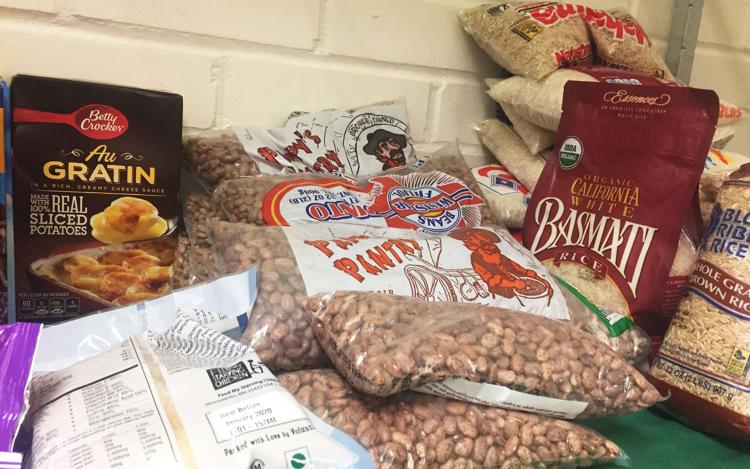 Food pantries and clothing banks
Families with emergency needs can get food boxes from the food pantry and clothes from the clothing banks. 
The clothing banks rely heavily on community donations and is always accepting gently-used and new clothing and shoes in infant to adult sizes. The bank always needs new socks, underwear and hygiene products.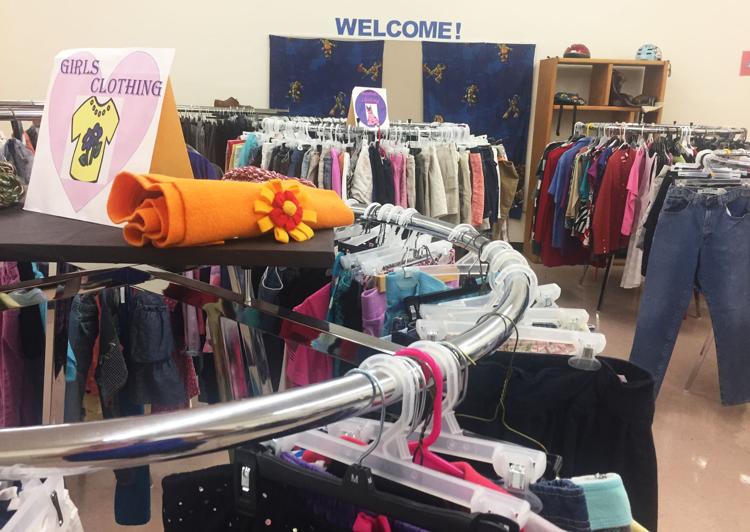 Clothing is often handed out quarterly or when the weather changes, Tatum said. And it's not just for the students.
"We service the entire family," Tatum said. "It's not just the TUSD student when it comes to the clothing bank. Whoever is in that household, we will take care of. If there is a grandparent, aunt, infant, we will take care of them. We have clothes from infant all the way up to adults."
Catalina Family Center offers a weekly family night with movies, games and learning activities.
There's also a free line dancing class offered at Southwest Family Center once a week.
Tatum's department works with the community, businesses, nonprofits and faith-based organizations, so when schools or families are stuck, the resource center can point them in the right direction. 
"We also help families when it comes to resources and referrals throughout the community," Tatum said. "So when they're at a loss of 'Hey, I lost my house. I've been evicted or I need emergency shelter,' we have a lot of information and resources within our department to be able to refer people to services throughout Tucson. Not everybody has a computer to look for that. They don't know where to start."
Where are these resource centers?
Hours: 8 a.m. to 4 p.m. Monday, Tuesday, Wednesday and Friday and noon-8 p.m. Thursdays (closed from 1-1:30 p.m. for lunch)
Offerings: Classes, clothing bank, family and community outreach, homeless assistance, food pantry and community connections
Hours: 8 a.m. to 4 p.m. Tuesday, Wednesday, Thursday and Friday and noon-8 p.m. Mondays (closed from 1-1:30 p.m. for lunch)
Offerings: Classes, clothing bank, family and community outreach, homeless assistance, food pantry and community connections
Hours: 8 a.m. to 4 p.m. Monday, Tuesday, Thursday and Friday and noon-8 p.m. Wednesdays (closed from 1-1:30 p.m. for lunch)
Offerings: Classes, clothing bank, family and community outreach, homeless assistance, food pantry and community connections
Hours: 8 a.m. to 4 p.m. Monday, Wednesday, Thursday and Friday and noon-8 p.m. Tuesday (closed from 1-1:30 p.m. for lunch) 
Offerings: Classes, clothing bank, family and community outreach, homeless assistance, food pantry and community connections