The All Souls Procession will wind along a new route this year, but the intent has not changed...
It is still a home-grown, sacred event where Tucsonans gather to grieve, honor and celebrate those who have passed.
The procession is uniquely Tucson and has become a sort of annual gathering that attracts people from around the country. Participants often wear costumes, paint their faces, and carry pictures of those they have loved and lost. The grand finale is an explosion of music and dance that continues the sense of reverence with which the procession started.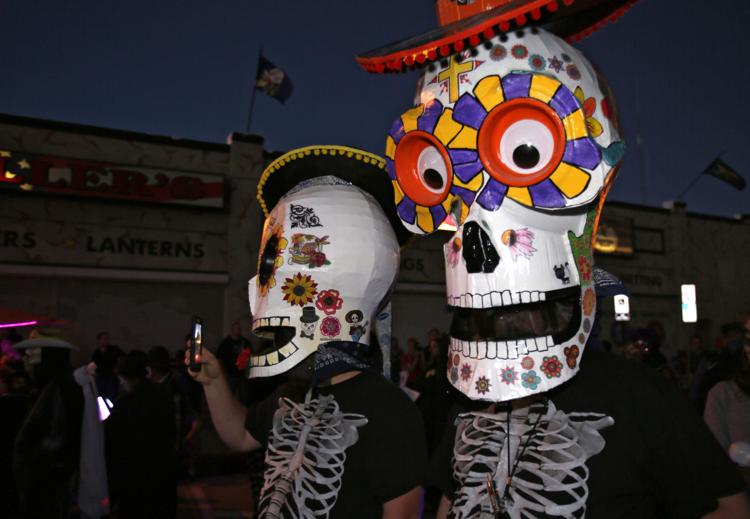 Run entirely by volunteers and funded by grants and donations from individuals and small, local businesses, the 27-year-old All Souls Procession has become a massive event: About 25 participated in the first one in 1990; as many as 170,000 walked or watched last year's event.
The new route is about two miles long and begins At North Grande Avenue and West Speedway, heads south on Grande to West St. Mary's Road, then south on Bonita to the finale site at West Congress Street and Bonita.
Gathering at the Grande and Speedway stage begins a little early this year — 4 p.m. but the procession will leave at 6 p.m., as usual.
Here are some tips to help along the way.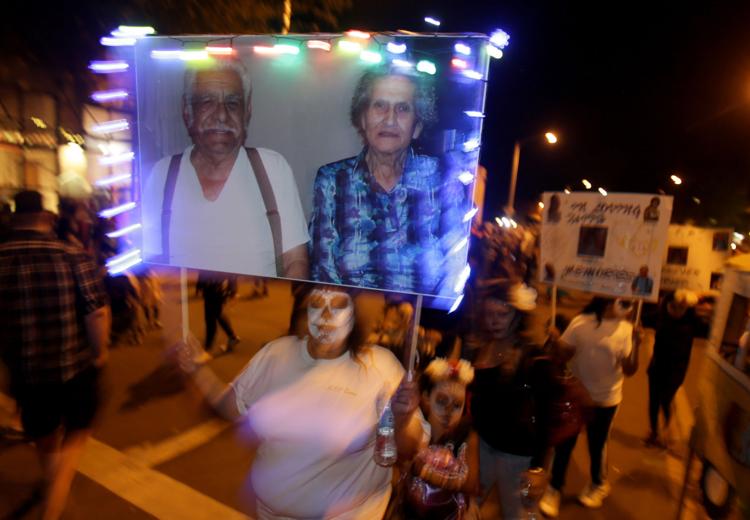 There is limited parking in the area where the procession begins. Your best bet might be to park downtown and take the bus to the beginning and the streetcar back downtown after the finale. Sun Tran will increase bus service on Route 22 — which you can catch at the Ronstadt Center — and will drop you off near the beginning of the procession route. "We'll try to run a 5-minute frequency throughout the event," says Steve Bethel, general manager of Sun Link.
After the finale, the streetcar will, as it has for the past three years, increase service from the finale site to points downtown and east to the university. "We'll get all the folks out of there," says Bethel. "That has been somewhere around 10 p.m. in the past."
SunGo pass holders pay $1.50 for the bus or the streetcar; if you don't have a pass, get a $4 24-hour pass at one of the streetcar stops and that'll allow you on both the bus or the streetcar. To avoid congestion at the ticket kiosks, purchase your passes in advance.
Downtown is a glut of parking spaces. Here are a few of the city garages that will be open and will charge a $3 flat rate (because of construction, the garage closest to the finale, the City/State Garage at 48 W. Congress St., will not be open):
Pennington St. Garage, 110 E. Pennington (entrance off of Scott Ave.)
Plaza Centro, 345 E. Congress
Depot Plaza, 45 N. 5th Ave
Main Library, 101 N. Stone (entrance off of Alameda St.)
La Entrada (Water), 310 W. Alameda
If you don't want to attend the procession bare-faced, or aren't adept at painting on the classic skull face, there's help. You'll find plenty of places to get painted in the area of the event. Among them: