It's time to say "howdy" to thousands of your closest neighbors this Sunday as South 12th Avenue transforms into a car-free street party during Cyclovia.
This biannual event shuts down traffic to some of Tucson's beloved neighborhoods for the day and opens up the roads for people to roam and play.
Bike, walk, run, roller-skate, hula hoop, moon walk — do whatever you feel like doing — just get out there and have fun!
Also, it's happening a few days before Halloween, so who says you can't dress up? 👻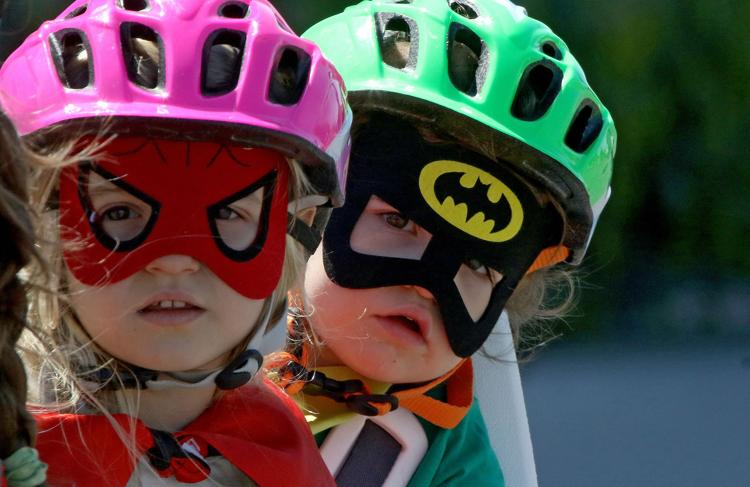 The fall route for Sunday's Cyclovia event is all new and showcases some of the great businesses and places of south Tucson.
The 3.75-mile path starts at the Julian Wash Archaeological Park near the Loop and continues down 12th Avenue, with a dip into South Liberty Avenue, before making its way back onto 12th and ending at Mission Manor Park.
The route is open from 10 a.m. to 3 p.m. and you can jump in and peace out at anytime. Some major cross streets include Ajo Way, Irvington Road and Drexel Road.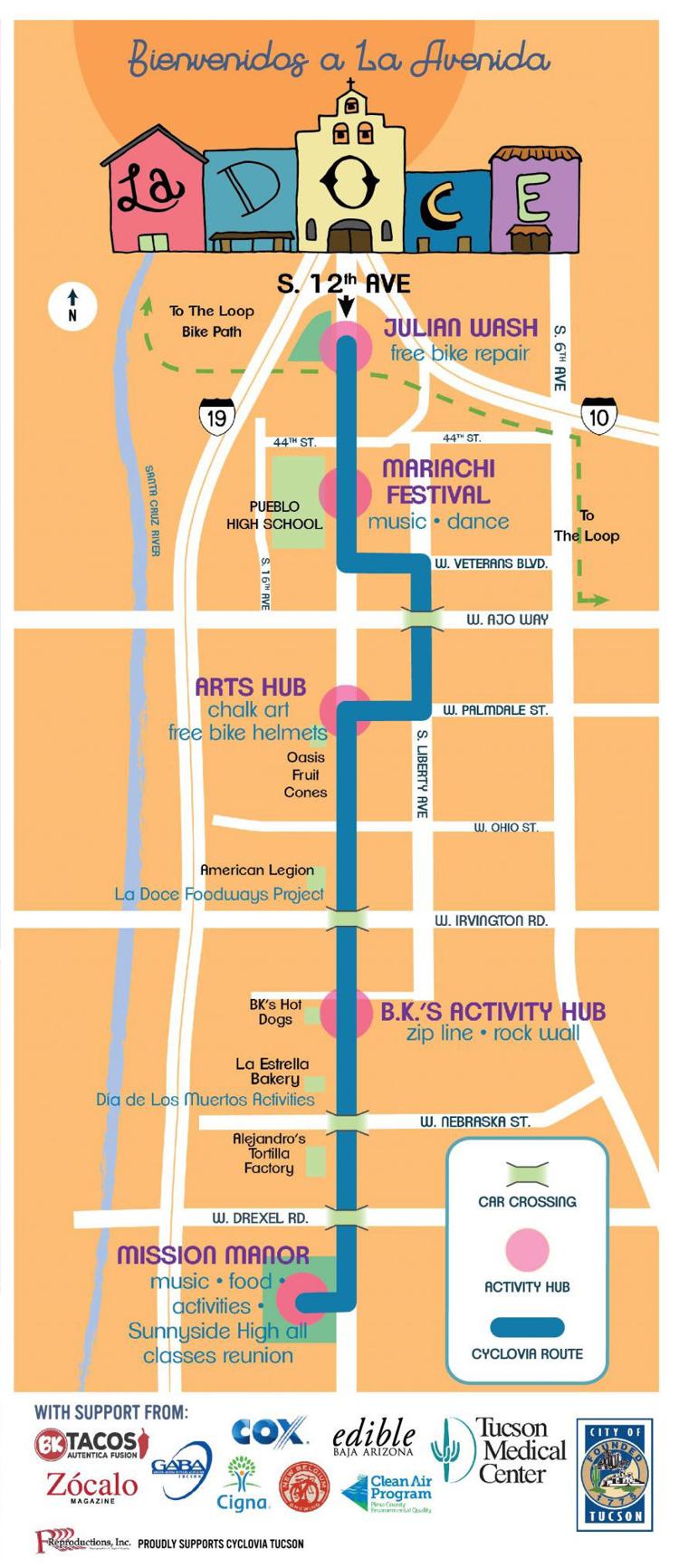 There will also be more than 130 activities you can do along the route — brought to you by the community groups, organizations, schools and businesses that make up Tucson. Scale a rock-climbing wall, try out a free Zumba class, fix up your bike or watch the Youth Mariachi Showcase.
Find the list of all the activities happening, along with an interactive map, here.
And can we talk food for a bit?!
Food trucks and vendors will be out there serving up some awesome eats and drinks — but we're also interested in grubbin down at some local restaurants along the way including Café Santa Rosa for Tohono O'odham tacos, BK Tacos for Sonoran hot dogs and Oasis Raspados for a sweet treat.
Find more information about Cyclovia here.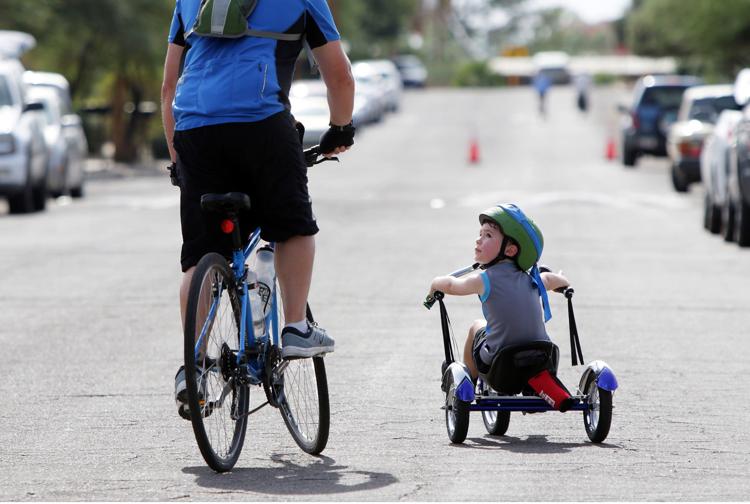 When: Sunday, Oct. 29, 10 a.m. to 3 p.m.
Where: Route begins at 39th Street and ends at Mission Manor Park. Find more details here.
Cost: Free but bring money for food and other fun stuff