Thursday marks the first day of winter and the shortest sunlit day of the year.
It's known as the Winter Solstice and for many it's a day to regroup, celebrate and pray. 
Here are five ways you can observe the solstice with others, right here in Tucson.
Winter Solstice • Fire~Music~Dance
This is a combo event to celebrate the Winter Solstice and the holidays. There will be fire dancing by the Cirque Roots Fire Troupe, live music by The Bennu, a DJ, dancing and drink specials.
When: 8:30 to 11:59 p.m. Friday.
Cost: Free. Bring money for drinks.
Winter Solstice at Pueblo Vida
Celebrate the longest night of the year by drinking dark beer. There will be five on tap: Breakfast Stout, Inertia, Hyperspace, 2016 Resonance and Bob's Your Uncle.
When: 4 to 10 p.m. Thursday.
Cost: Depends on how much you drink. 
Winter Solstice Celebration Class with Sadhu
If you feel like your chakras need aligning, try Kundalini Yoga Kriya, a series of posture, sound and breath that lead to a specific outcome. That, along with meditation, is said to balance your body and put you in harmony with the cosmos. The Winter Solstice is the perfect time to do that so you're ready for the new year.  
When: 5:30 to 7 p.m. Thursday.
Winter Solstice Party + The Curry Pot Food Truck
Watch moon- and space-themed movies, eat food truck food and drink warm, mulled, spiced red wine with your friends at Casa Film Bar.
When: 6 to 11:55 p.m. Thursday.
Cost: Free. Bring money for food and drinks.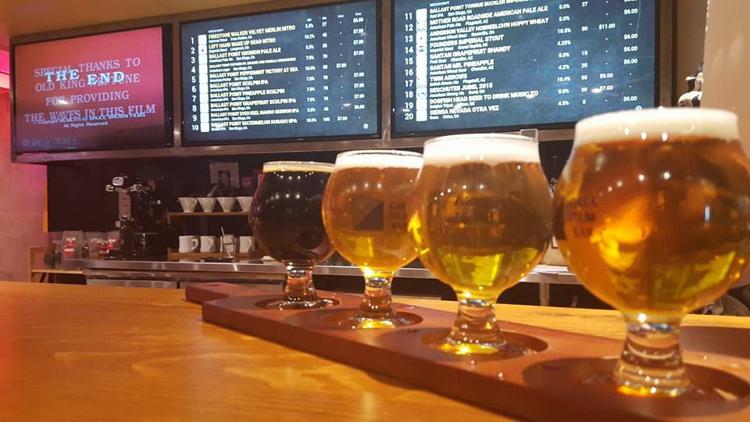 Winter Solstice Kirtan with Chaparral Kirtan Band
Get together with fellow yogis and sing to celebrate the solstice. The Chaparral Kirtan Band is a group of Arizona musicians that blend the practice of kirtan (call and response chanting) with American folk tradition. 
When: 7 to 8:30 p.m. Thursday.