Now that cooler temps have pushed summer out of the way and the holidays are nearing, it's time to start thinking about what to do with family and friends when they come to visit. 
We've got you covered with 7 unique Tucson places to take your visitors.
1. Give them a Wild West experience
People who don't live here tend to love the Wild West stuff and there are a couple places you can go without even leaving the county.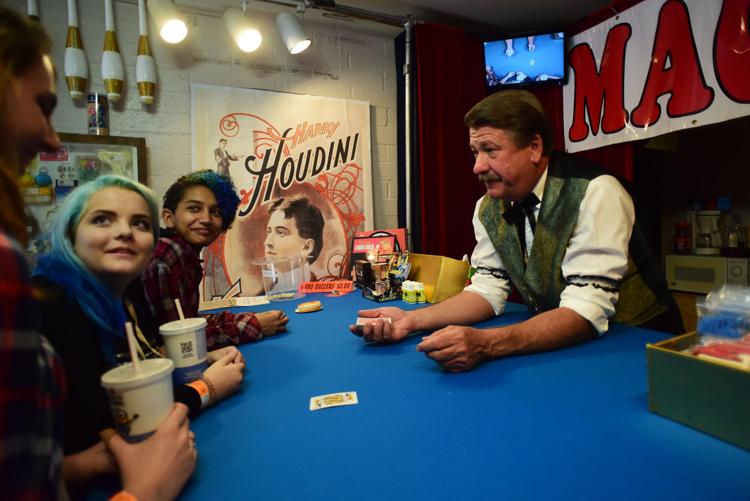 Trail Dust Town is located on the east side at 6541 E. Tanque Verde Road and has stuff to do for all ages. Watch a stunt show, eat steak at Pinnacle Peak, get an old fashioned photo, pan for gold, go on a train, check out a museum and wander the shops of this western town inside of Tucson. There's even a haunted house. 
It's free to walk around, but it'll cost $5 to see a show or $2.50 to go on one of the rides which include a train, carousel and Ferris wheel. You can get a wrist band for $12 which give you unlimited access to the rides and stunt show. 
Trail Dust Town is closed on Thanksgiving and Christmas.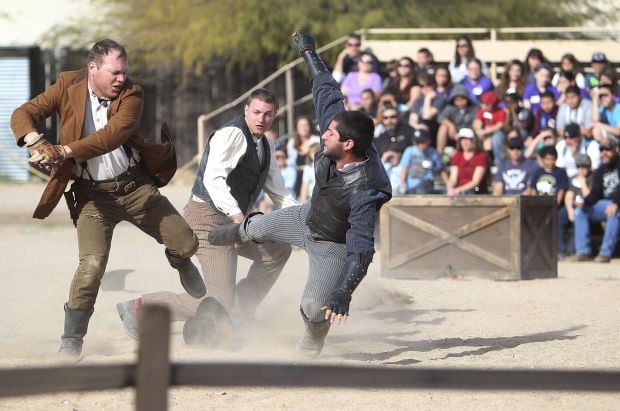 There's a museum, Old West shows, living history presentations, musicals, rides, games, a stagecoach, historic tours, restaurants and shopping. 
Get in the holiday spirit with Old Tucson's Peter Paul and Mary Alive's holiday dinner show featuring a mix of holiday tunes while you eat dinner in the Grand Palace. Tickets are $49.95 each. 
Park hours are 10 a.m. to 4 p.m. Friday-Sunday. Admission is $18.95 for adults and $10.95 for kids ages 4-11.
The park is closed on Thanksgiving and Christmas.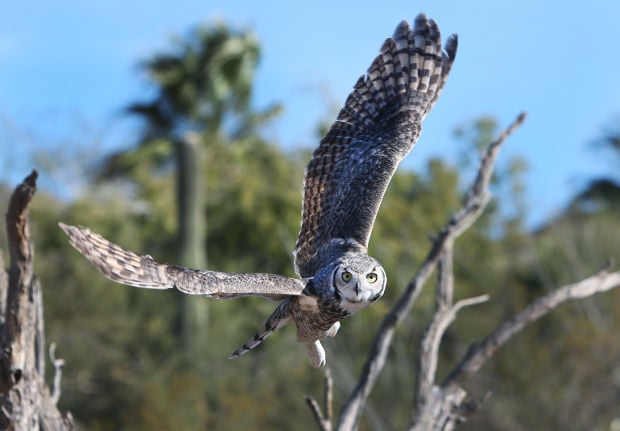 This place is special because it's like a zoo, museum, botanical garden and aquarium rolled into one, on 98 acres of lush desert. It has two miles of walking paths through various desert habitats, 230 animal species, 1,200 types of plants and a huge mineral collection. Plus, it has sting rays that you can touch. 
There are also restaurants, an art gallery and live animal presentations. 
Hours are 8:30 a.m. to 5 p.m. every day.
Admission is $21.95 for adults; $19.95 for seniors ages 65 and over; $8.95 for children ages 3 to 12 and free for kids under age 3. 
The museum is open on Thanksgiving and Christmas.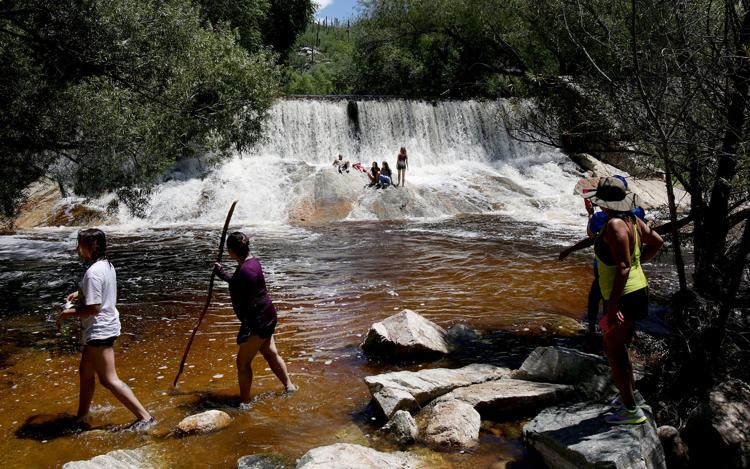 Pack a picnic and make a day of hiking the trails and enjoying the sound of water flowing through the creek. Trails range from super easy to fairly difficult. If you have people who don't like to hike, you can take them on a Tram Tour through the canyon. 
There's also a visitor center and gift shop.
It costs $5 to park a Sabino Canyon and hiking is free. Tram Tours are $10 for adults and $5 for children ages 3-12. Kids under age 3 can ride for free. 
You can visit the canyon on Thanksgiving and Christmas, but there will be no tram tours those days. 
4. Eat, shop and listen to live music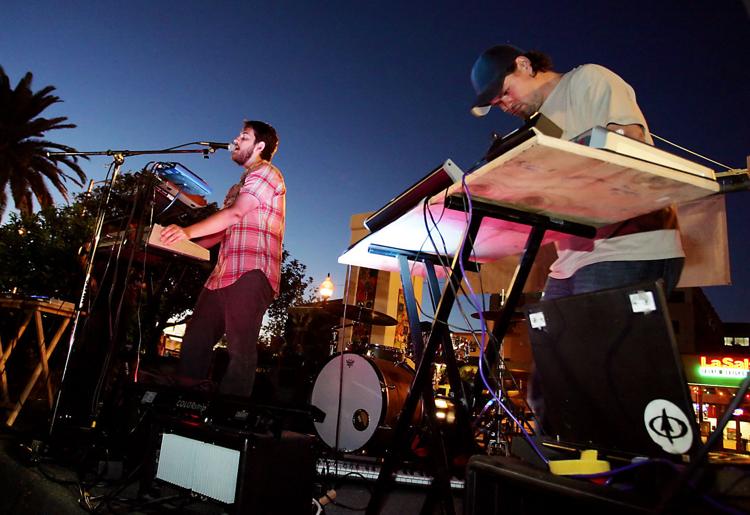 Head over to Main Gate Square, University Blvd. between Park and Euclid Avenues, with your relatives for food, shopping, music and art. 
There are more than 30 restaurants and cafes with outdoor tables along tree-lined streets and more than 20 retailers. 
Stay for people-watching, live music, karaoke, wine tastings and art openings.
If relaxing is more your speed, you can do that at one of seven salons and spas.
While you're in the area, wander onto the UA campus. Check out the art museum and Old Main or find a grassy spot to relax on. It's beautiful.
Click here for upcoming events and details. 
Each merchant maintains its own hours. Click here to find out who's open on the holidays.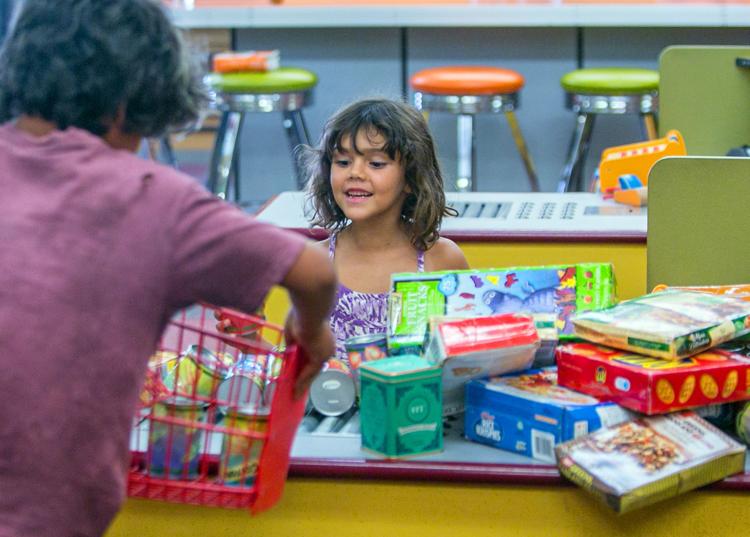 If there are kids in the group, take them to the Children's Museum Tucson, 200 S. Sixth Ave. They'll love the interactive exhibits and might learn a thing or two. The adults in the group will love it, too.
Hours are 9 a.m. to 5 p.m. Tuesday through Friday and 10 a.m. to 5 p.m. Saturday and Sunday. Admission is $8 for adults and children over the age of one.
The museum is closed on Thanksgiving and Christmas.
6. Look at Tucson from way up high
Take your visitors to see the city you love in one of the most picturesque ways. Nothing beats the view of Tucson from the top of Tumamoc Hill. 
You'll work for that view, since you'll be walking uphill for about a mile-and-a-half, but trust us: It's worth it.
The road is paved and gains about 700 feet in elevation. But, when you get up to the top, you'll thank us and so will your relatives. Especially if you go in time to catch the sunset. 
There is no cost to visit the hill. 
7. Visit a historic mission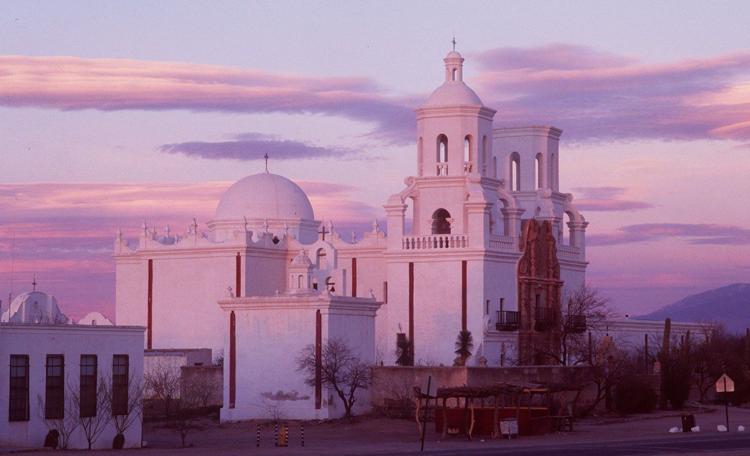 A national historic landmark, Mission San Xavier del Bac, was founded as a Catholic mission by Father Kino in 1692. Construction of the church began in 1783 and it is the oldest intact European structure in Arizona. 
You'll see original statues and murals giving you the chance to step back in time and learn a piece of Arizona history. 
Known as the White Dove of the Desert, the beautiful property can be seen from I-19 and is easily accessible from Tucson. You can tour the church, visit the museum and buy gifts in the gift shop. 
Each year The Sons of Orpheus and the Tucson Arizona Boys Chorus perform Christmas concerts at the mission to raise funds for Patronato, a nonprofit organization devoted to restoring and preserving the mission for future generations. This year the performances are at 6 and 8 p.m. Dec. 12-14.
Click here to buy tickets. 
Docent guided tours are held six times a day, Monday through Saturday: 9:30 a.m., 10:30 a.m., 11 a.m., 11:30 a.m., noon and 12:30 p.m.
There is no admission to tour the mission. The church is open to the public from 7 a.m. to 5 p.m. daily.
The gift shop is closed Christmas day.