Ok, maybe not. But, they do play a huge role in our environment, from pollinating our crops to providing nutrition for birds and fish to controlling pest population. 
Lucky for us, we have the chance to get a closer look at this weekend's insect festival hosted by the University of Arizona's Department of Entomology. 
There are more than 20 booths at the yearly festival where attendees will be able to engage in interactive exhibits, hold insects, learn about insect-based research taking place at the UA and — for the more adventurous — eat tacos and cookies made out of insects.
Fun booths for the kids include Build a Bug, where you can design and craft your own insect, Bug Brains, which allows you to see inside insect heads, Meet and Pet a Caterpillar, The Poetry of Insects where you can create poems about insects and The Joy of Roaches where you can meet hissing cockroaches. 
Local organizations including the Arizona-Sonora Desert Museum and Tohono Chul will have exhibits on butterflies and native bees. 
You can also listen to faculty talks on topics such as "Exploding Beetles," "Bugs Get Sick Too," "Host Manipulation by Parasites" and more.
Click here for a complete list of booths and exhibitors. There's something interesting and cool for everyone. 
New to the festival this year are a vendor fair and food trucks.
The event is also at a new location this year, so make sure to check the details below before heading out.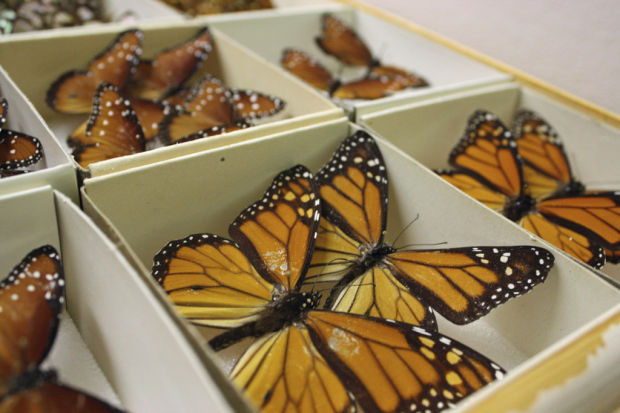 Details
What: Arizona Insect Festival
When: 10 a.m. to 3 p.m. Sunday
Cost: Free, but bring money for the vendor fair