If your kids have ever lost a loved one or a pet, Saturday's Procession of Little Angels is a great way to remember and celebrate them.
The annual event, which is connected to the All Souls Procession, celebrates deceased loved ones from the perspective of a child. 
You'll find a children's altar, crafts, face painting, performances and a procession around Armory Park, across the street from the Children's Museum Tucson. 
Cardboard wings — 500 of them — and paint are available at the procession for kids decorate and wear if they want to. 
The Lineweaver Elementary school choir will sing this year and the finale will include a performance by Tucson Circus Arts students and Stories that Soar.
Community members are welcome to bring photographs or remembrances of children to place on the children's altar.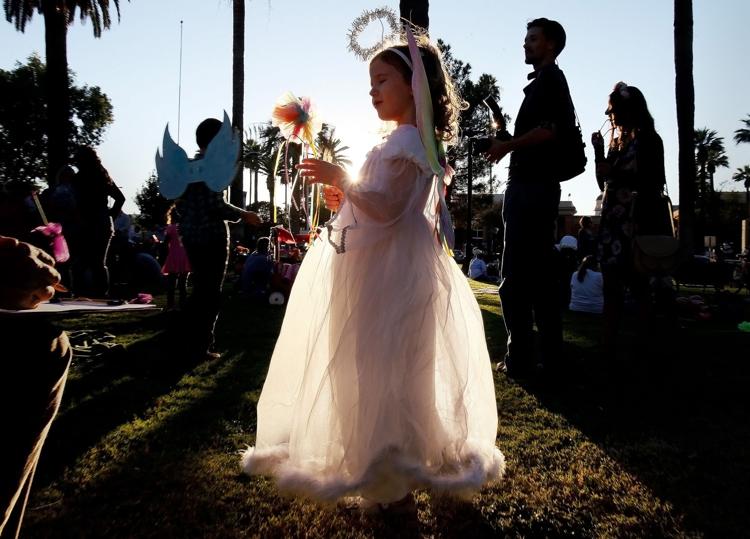 The event takes place from 3-7 p.m., Saturday, Nov. 4 at Armory Park, 221 S. Sixth Ave. 
Get there early if you want to participate in art-making activities. The procession starts around 6 p.m. when it starts to get dark. 
The event and activities are free, but donations will be accepted at the art tables. 
Click here for more info.