Miranda Schubert feels strongly about promoting the work Tucson women are doing.
So much so, it's the premise of her live podcast, Ladytowne, which is recorded at The Flycatcher on the second Wednesday of every month.
Formerly a feminist radio show on Downtown Radio, the podcast showcases at least one music act and a variety of interviews with local women doing awesome things.
The shows tend to have a focus on women creating music in Tucson.
"When you say musician, by default people assume it's a man," Schubert said. "I really wanted to illustrate the diversity in the music women are making overall. There's a great range."
Guests on the show are not just musicians. 
 "It's people I'm interested in learning more about and I'm like, 'Wow, you do all this cool stuff and I bet other people would like to hear about it,'" Schubert said.
Attendees can expect a late-night talk show or variety show vibe.
Schubert, a 33-year-old roller derby girl also known as Pariah Cary, of the Furious Truck Stop Waitresses, has included her teammates on the show — as well as business owners, activists, musicians, artists and more.
At last month's show there were four bands playing live sets.
The lineup for this month includes conversations with Tracy Brown of Tracy Brown Art, Katy Gierlach with MEOW Magazine, Tamara Jenney, a DJ also known as Plastic Disease, rocker, Gabi Montoya of Juju Fontaine and Leah Jo Carnine who is involved with social justice organizations in the community.
Schubert says her main focus is community building and introducing audiences to local women doing interesting things. 
"When you see somebody doing an awesome thing and you think, 'wow what a badass' it's really empowering to see they are going through things just like you and you may not realize it," Schubert said.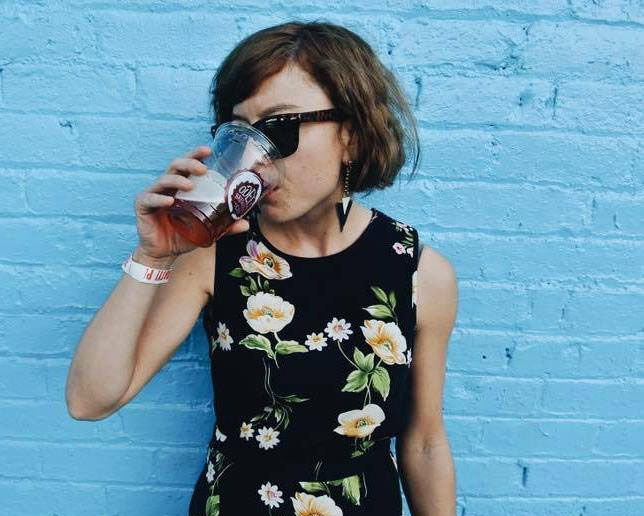 The next show is happening tomorrow. Here are the details:
If you go
When: 9 p.m. to 1 a.m. Wednesday
Info: If you're interested in listening to the podcast, click here and send a message to Ladytowne