Dennis Prather and Vanessa Dixon decided to take a novel approach to their summer wedding. 
The couple will wed in July at Mostly Books, 6208 E. Speedway, in the fiction section. 
John Muñoz, a senior librarian at Oro Valley Public Library, will officiate the ceremony.
And Dixon, 30, will carry a paper bouquet crafted out of Sailor Moon pages and vintage Archie Comics. 
The Etsy artist making the bouquet "is going to put broaches and cameos in it because I'm obsessed with the Victorian era..." Dixon says. "It's my one splurge." 
The couple has been planning the wedding for a little more than a month, at first considering farms as a venue. 
"We spent maybe a week looking into various locations," Prather, 39, says. 
"And I started to get stressed out," Dixon continues. 
"We were fighting over farms that we didn't even care about, and it didn't make any sense," he says. 
"And he was like, 'Why would we do something that has nothing to do with us?'" Dixon adds. 
So Prather began contacting bookstores. 
They settled on Mostly Books. 
"We thought it was a great idea," says Bobbe Arnett, one of the owners of the bookstore. "They love books and we have just never had anyone get married here, so it's fun."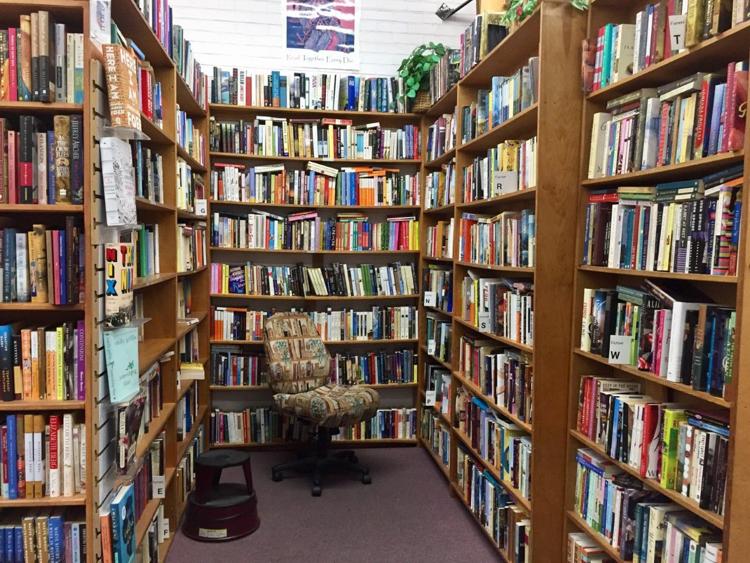 Dixon says she was the kid in elementary school toting a Stephen King novel. Both are writers, with Dixon leaning toward Victorian romance and Prather toward screenplays. 
"We love to read, and most nights we'll just read instead of watching TV or whatever," Prather says. "It doesn't make sense to get married somewhere where we don't care." 
The ceremony will take place in the evening with just a few people attending. 
Plus Ava, the couple's wire-haired Dachshund Schnauzer mix. 
"The best part is, we love our dog like crazy ... and they're letting us have our dog there," Dixon says. 
Dixon will wear a lacy black dress that she found at Ross for $60, and Prather will wear a Hawaiian shirt in the spirit of "reflecting our individual tastes," he says.  
"I said the only requirement is that it has to be a black base," Dixon says. 
This wedding is a long time coming — about 11 years to be exact. They've lived in Tucson for about two years.
Dixon and Prather met on Myspace when both were living in California. Prather messaged Dixon with a joke, they began chatting on the phone and met in person about a month later. They've been inseparable since. 
"I think we could have gotten married six months in and it would have been fine," Prather says. "We would have been like we are now." 
Prather proposed four or five years into the relationship but was diagnosed with stage 3 colon cancer just months after the engagement. They postponed the wedding to focus on Prather's treatment. 
"I think it really strengthened what we could go through together, because I found myself going into 'take-care-of-it mode,'" Dixon says. "What did we need to do next?" 
The second engagement followed Prather's treatments. 
"I did chemo and everything," he says. "So far so good." 
Dixon remembers how expensive and complicated the wedding planning process seemed after the first engagement, so this time they decided to keep it simple. 
They've hired a student photographer from the University of Arizona and will take their handful of guests out to dinner after the ceremony. 
"It has really lined up so perfectly that it kind of amazes me," Dixon says. 
They plan to honeymoon at a hotel in town and instead put their savings toward an eventual down payment on a house. Neither the bookstore nor the officiant are charging. 
This is the second wedding Muñoz will officiate. He got his credentials online about a year ago through the Universal Life Church to marry a Pima County Public Library librarian and library associate.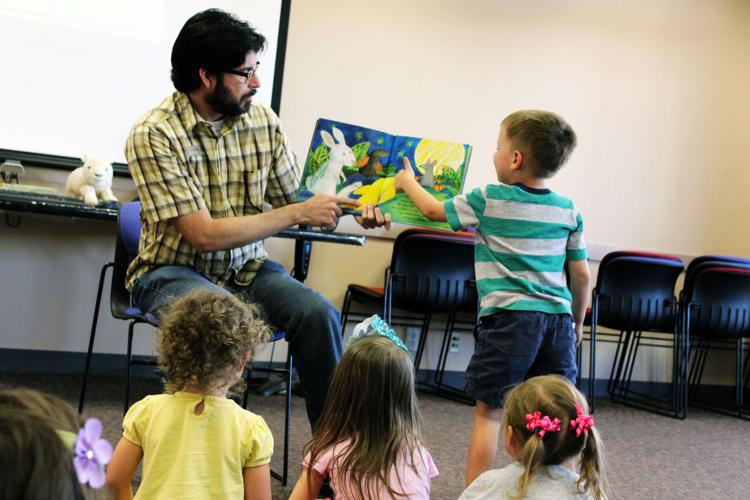 Earlier this year, Prather sent the library a message to inquire whether any of the county's librarians could officiate wedding ceremonies. 
Usually the library gets questions like, "'How do I use EBSCOhost?' or 'How do I figure out eBooks?'" says Muñoz, who is in charge of the Oro Valley Public Library's children's services. 
Naturally, the library wanted to help. 
"What's cooler than being married by a librarian?" Muñoz says, laughing.