This is a thank you note — to everyone who told us their story this year. It's not a small thing to invite a reporter into your personal sphere and share your most intimate details, trusting that this stranger will tell it right. In our first full year Johanna, Andi, Angela, Samantha, Alicia Vega and Jen Bond told 786 stories — all of them about Tucson and the amazing people who live here. And they really got it right. If there is a story you think we should tell in 2018 send me a note. 
Thank you to every one of our readers and happy 2018!
---
Over the last year, we have shared with you hundreds of stories about Tucson's people, places, foods and community. We love it here, and we hope you do too. 
Here's the thing: Even though we try to bring you the best of every interview, every restaurant visit, every event, there's so much in our notebooks that, because of timing and space, never makes it into our stories. 
So, with a year of writing behind us, we thought we'd peruse our favorite stories from 2017 and share with you some of the things we learned from talking to all of the amazing people who call Tucson home. 
Angela Pittenger
When I think of the people I've met and the stories I've written this year, three words come to mind: resilience, strength and compassion.
With all of the ugliness going on around us, it's nice to know Tucson is full of beautiful humans trying to make a difference.
It has been an honor meeting these people and telling you about them. It is a gift that I hope to never take for granted. 
Speaking of not taking things for granted, I am reminded of sitting at Panera Bread with Elaine Wilson who was facing terminal illness with the prognosis of 3 to 6 months and still felt lucky. Lucky to be able to sit with me and with friends and lucky to still have time to plan things out for her husband.
She felt lucky and I was worrying about small things that didn't matter. She inspired me to be thankful for the time that we have here and reminded me that I am pretty lucky, too.
When she died earlier this year, I was deeply saddened, but I felt lucky to have met her. I will always remember her lovely spirit and outlook on life.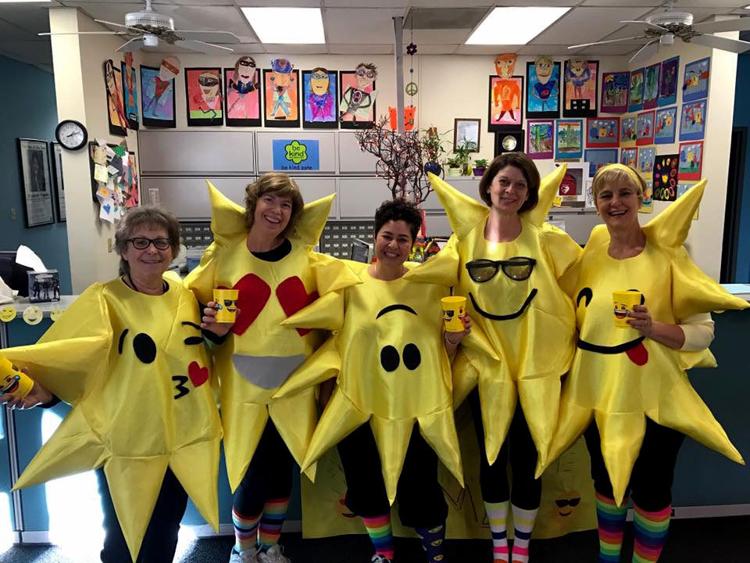 She committed to finishing one triathalon a month and started raising money for research. She also became friends with other moms in the hospital and created a group for families with kids going through cancer treatment. Her entire family shaved their heads in support of her son going through chemo.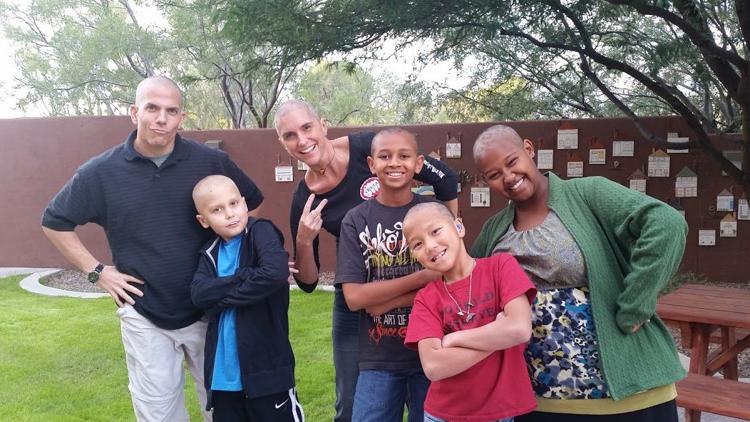 There's another woman I wrote about who runs a Secret Santa program and other assistance for kids in need. Life hasn't been kind to this woman and she doesn't have much, but she gives selflessly to these families just to "put a smile on the kids' faces". Wow. 
"My experience is something I can use to elevate my children and use as medicine for the people in my community," she said. "I'm just really thankful of that."
I was so moved by the fact that she was willing to sit with me at the park and tell me about her personal trauma as if she had known me forever. 
I guess what I really learned this year is that the human spirit is strong and powerful and that no matter what we go through we have the ability to do amazing things.
Andi Berlin
I approach journalism through a cultural lens, and my favorite works evoke a sense of place. I want to express that funny feeling of being "somewhere" ... or give people an appreciation of what it means to live in Tucson versus Idaho or the upper regions of whatever Montana, although I hear it's beautiful out there. 😋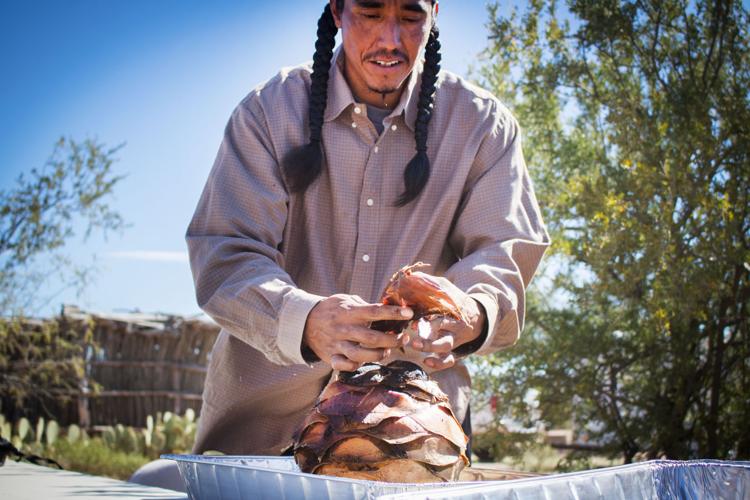 Looking back at my work over the past year, I'm especially proud of those countless moments I spent doing things you can't do anywhere else. Seeing a traditional agave roast on the Tohono O'Odham Nation was an obvious highlight. To preserve these ever-threatened cultural traditions, a group of men built an oven out of rocks and dirt and spent four days watching it and touching the ground to measure the heat levels underneath. Most of us get irritable waiting in the line Brooklyn Pizza, but these dudes spent four days cooking a succulent. 
That's part of our culture, but there are other subtle illustrations of what we love here ... Earlier this year I wrote about Monica Gonzalez, a woman from Guadalajara who opened up a traditional nieve de garrafa shop on the northwest side. In central Mexico this hand-churned ice cream usually comes out plain. But to cater to our tastes, she adds all manner of chile candies, peanuts chocolates and more.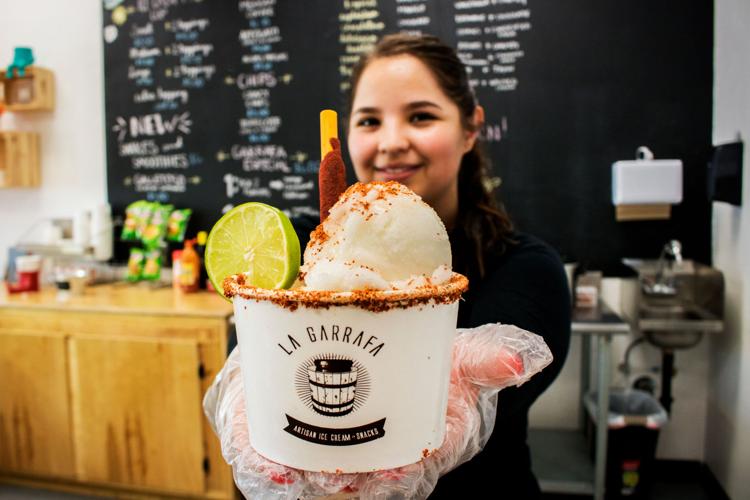 It's so fun to see how people experiment, that they're not afraid to mix up traditional recipes and give them a Tucson flair. The topic is a little delicate in this age of cultural appropriation, but the best ideas pay respect to the original while adding something new and fun.
Just yesterday I tried an ice cream sandwich made with two cochinito gingerbread pigs. Seriously, if you haven't tried Rollie's Mexican Patio yet, it's a class act. For his first restaurant, chef Mateo Otero renovated an old building on South Twelfth Avenue and brought his colorful flautas and fried chicken tortas to a neighborhood that's mostly known for it's (awesome) Sonoran hot dogs. Every day is a new adventure, and I treasure each moment I get to spend eating through this eclectic pueblo we call Tucson. 
Johanna Willett
Scrolling through the stories I wrote this past year, I jotted down the ones that stood out — the stories I still reflect on even months later. 
Looking at those notes now, I'm struck by the creativity of the people who call this city home, people who have discovered their talent and passion and are giving it all they've got.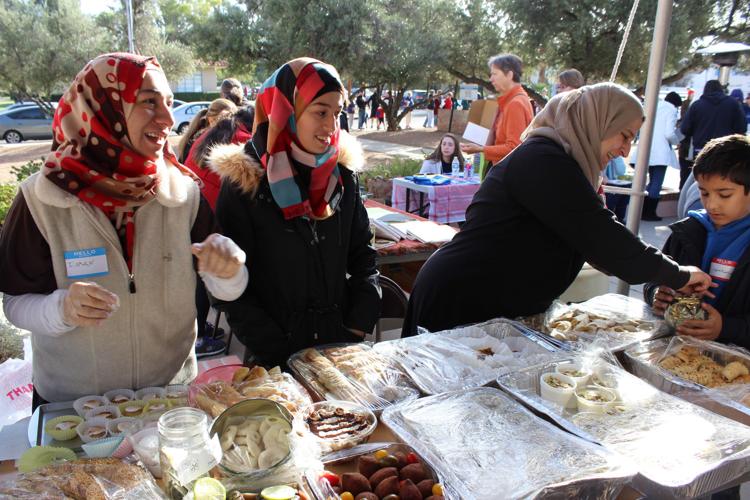 These Tucsonans have taken risks to share their talents with our city, sacrificing comfort, time and likely a whole lot of sleep. 
Their stories inspire me — and I hope you — to give it all we've got. Because look what we can do. Look what we can give. 
In February, I interviewed a Tucson woman who received a presidential pardon from Barack Obama following 17 years of sobriety. I still think about that interview, sitting at her kitchen table, where she told me that finding freedom from addiction just meant doing the next right thing. 
And if I've learned anything this year, that's it. The next right thing, the next small thing, done over and over, can become quite beautiful.
Samantha Munsey
Looking back on the year and all the amazing work my colleagues have done, it's been a real treat getting to know the Tucson community through their words.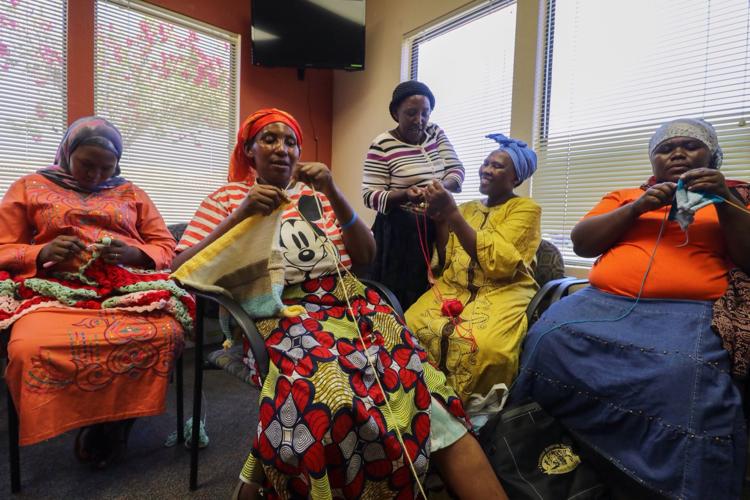 Because my behind-the-scenes-job is mostly about making the #ThisIsTucson team look fab (which isn't hard to do BTW), I'm often along for the ride much like our readers.
I can't wait to hear that daily This Is Tucson app notification ding on my phone — to me, it means there is another story created by an incredible writer who really cares about their community and the voices in it.
Though I may not have learned a particular lesson while talking to a particular Tucsonan this year, what I did learn is surrounding yourself with people you respect and admire can lead to wonderful achievements that are sometimes hard to fathom.
Next time you find yourself in a creative rut, find that brilliant person in your life and ask for advice, work on something together or just enjoy their company for a little jolt of inspiration — you'll be amazed at what you'll learn about yourself by working with others. 
When I wasn't singing the praises of my bad-ass co-workers, I was traveling all over Arizona and sharing my experiences with you fine folks.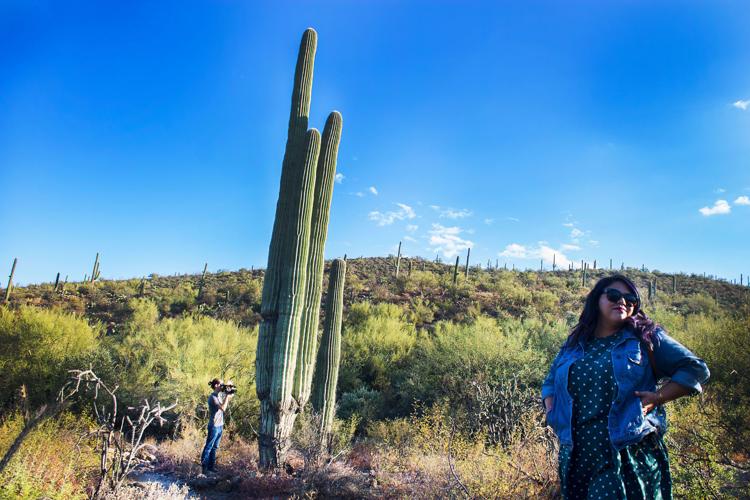 It's been such a privilege getting to learn about these places that often mean so much to others. I know every mile I traveled, every new face I meet, and every time I paused and thought "Omg. I can't believe this is my job!" certainly made an impression on me.
Only time will tell what 2018 will bring, but I hope it's full of more adventures and more stories brought to you by some of the best people I know. Cheers! 🥂🎉