When Tucson playwright, Eugenia Woods attended an event of political activists, she had an epiphany.
"At some point there was a woman of color who stood up and explained in a very strong voice that she would like us to sit down and be quiet and listen," Woods recalled. "And there was a group of women in the room, women of color with a long and involved experience in social advocacy work, but felt like they had not been heard."
That experience made Woods think about her own perspectives regarding experiences of others whose lives might not be directly intertwined with her own. 
"In mulling that experience over, what struck me is that the greatest justice we could afford to others is to listen mindfully and respectfully without an agenda, to respect and bear witness to one another's perspectives and listen deeply to their responses to questions that affect us all," Woods said.
And, so an idea was born.
Woods, who also trained as a clinical social worker, decided she had to act. She decided she would train people in mindful listening and make listeners available across the community.
From there, she would turn some of those conversations into a production that the public will be able to see in April.
The project is called HARK! and includes listening sessions both public and private, where participants can choose to either rant about anything for one minute or answer a set of questions asked by the listener.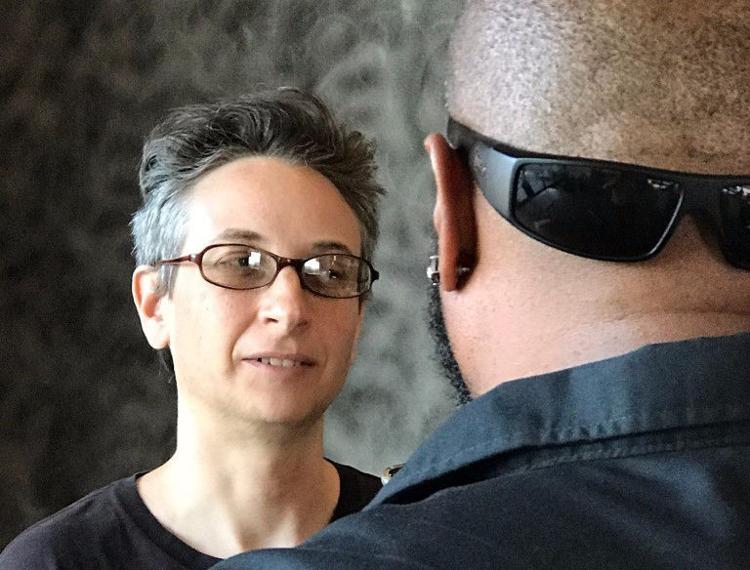 The hope is to bring the community together across all of the things that divide us by making people feel heard. 
Kelly Fryer, CEO of the YWCA, was fascinated with the idea. Her organization is providing the funding and space for the public performance from a grant it received to provide programs to counter hate rhetoric and to help the community come together. 
"When we decided to produce HARK! we believed that just the production itself would make a contribution to healing and a sense of unity and mutual respect and love in our community," Fryer said. "But, we are hoping one of the things that comes out of this is a process for quickly learning how to listen to one another and to have difficult conversations."
When she was on Fourth Ave. last weekend there was a pop-up listening session where dozens and dozens of people were participating, Fryer said.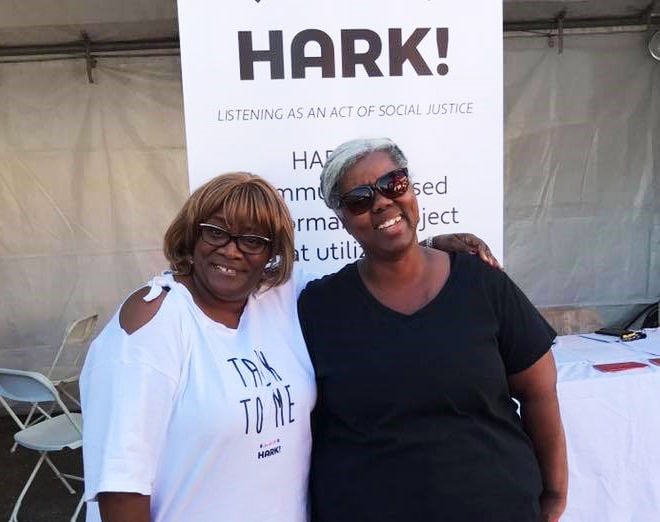 "I was able to talk to a few of them after they finished the session and they described this incredible experience of having somebody listen," Fryer recalled. "The listening sessions alone are such a contribution to the community here in Tucson and I'm so excited to see what the production looks like in April."
Tyane and Tony Kuya were participants in last weekend's pop-up session. 
The husband and wife were on a date night and decided to give it a try after they had dinner.
"It was very fantastic," Tyane said. "It felt so warm and cozy. It was by candle light and the artist I sat and talked with was very warm and welcoming. And the questions were not just do you believe in social change? It was really deep questions that made me think and made me want to take action afterwards. They were, 'have you ever experienced oppression' and 'have you ever oppressed others.' That second one gave me pause because everybody wants to say, 'no I haven't.'"
The listener doesn't provide affirmation, agreement or disagreement. He or she just listens. And that was pretty profound, Tyane said.
"I almost wanted a response back to validate what I was saying, so it was kind of this feeling of standing on my opinion without wanting to vacillate toward what the other person thinks," Tyane said. "This was completely my own thoughts, my own opinion. It was really a freeing experience. I didn't realize I rely so much on what others are thinking and feeling around me."
The experience so far has been "incredibly satisfying" for Woods. 
"What I see coming out of it is a sense of relief and hope and comfort and strength that comes when a person feels that they are truly being heard," Woods said.
Go to a listening session
Click here for more information on HARK.