Tina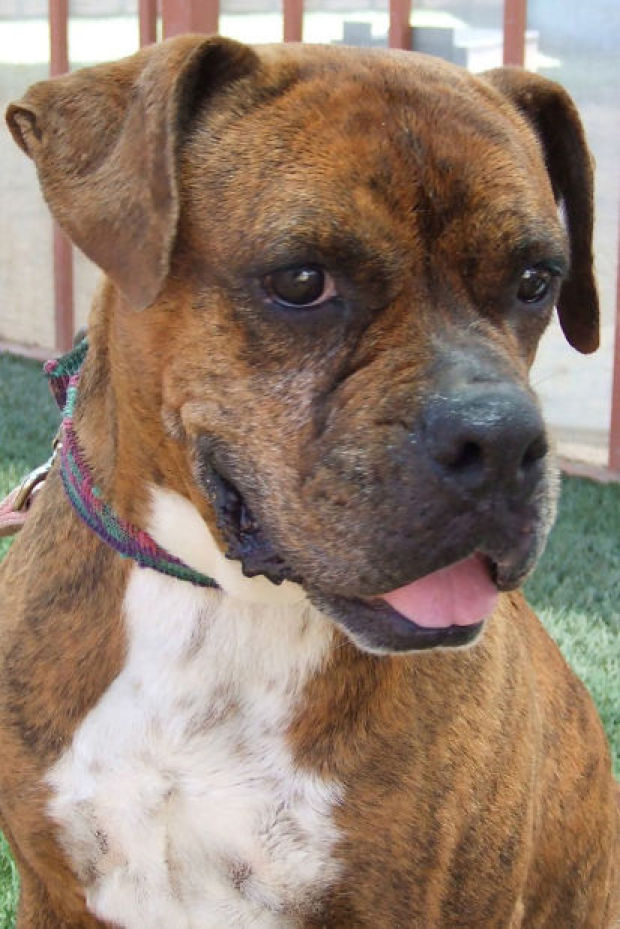 Name: Tina
Breed: Brindle & white Boxer
Age: 5 years
Qualities: Tina generously shares her Boxer loyalty and good manners as she waits for "Mr. (or Mrs.) Right." She adores people (including kids) and is fine on leash when other dogs walk by.
Fee: $85
Contact: The Animal League of Green Valley at (520) 625-3170 or www.talgv.org
Meet: TALGV, 1600 W Duval Mine Rd, Green Valley, 10 AM — 2 PM, 7 days a week.
Related Stories