W Boutique Floral Outfit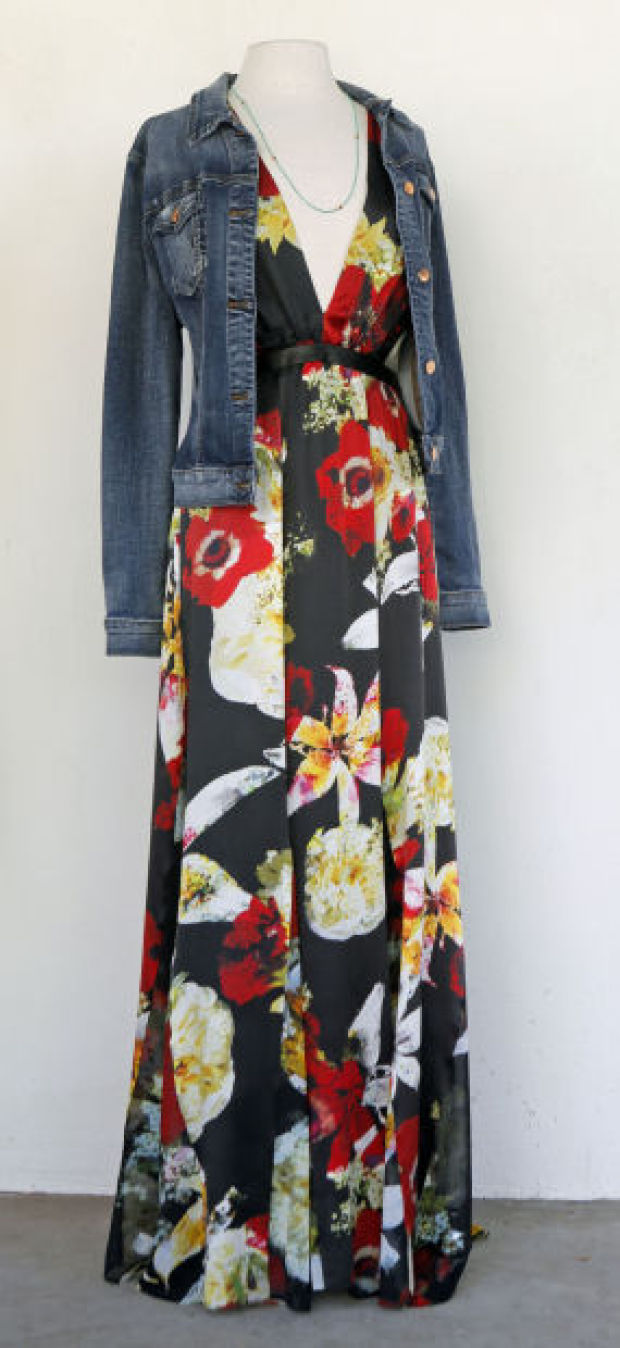 We asked Colleen LaFleur, owner and floral stylist of LaFleur Plantscapes + Fresh Flora, 410 N. Toole Ave., to pick petals that blossom inspiration.
Pincushion protea, a tropical flower, and Veronica, a garden flower, are "yin yang and for thinking outside of the box," LaFleur says. W Boutique, 4340 N. Campbell Ave., paired the flowers with a maxi dress that does double duty for casual or dressy occasions, says manager Jessica Gourley.
• Alice + Olivia maxi dress, $597.
• J Brand denim jacket, $319.
• Lisa Mele turquoise and ruby necklace, $370.
• Jim Barnier booties, $385.
Related Stories