Wanted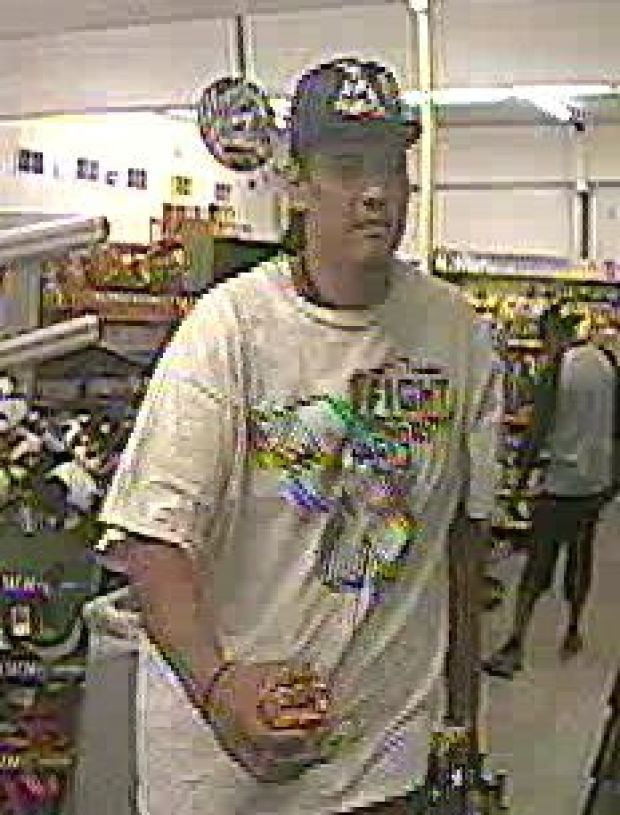 Tucson police are looking for a woman who pulled a gun on store security guards and an accomplice who stole goods from the store. Just before 11 p.m. Oct. 25, 2013, a man entered the Circle K at 5680 S. Campbell Avenue at East Drexel Road, and took items and left the store without paying for the items. Security guards confronted the man outside the store, and the confrontation turned into a struggle.
A woman, who was sitting in a silver mini-van, pulled out a handgun and threatened to shoot the guards if they did not release the man. The woman then pointed the gun at a guard and pulled the trigger twice, but the gun did not fire. The thief then got into the van and left with the woman and another man in the van.
A surveillance camera captured video of the man when he was inside the store. He was described as Hispanic and between 20 to 30 years of age. He was about 6 feet 2 inches tall, and weighed between 210 to 230 pounds.
The woman was described as Hispanic and also between 20 to 30 years of age. No further description of the woman was released.
Related Stories