Wildcats in the NBA draft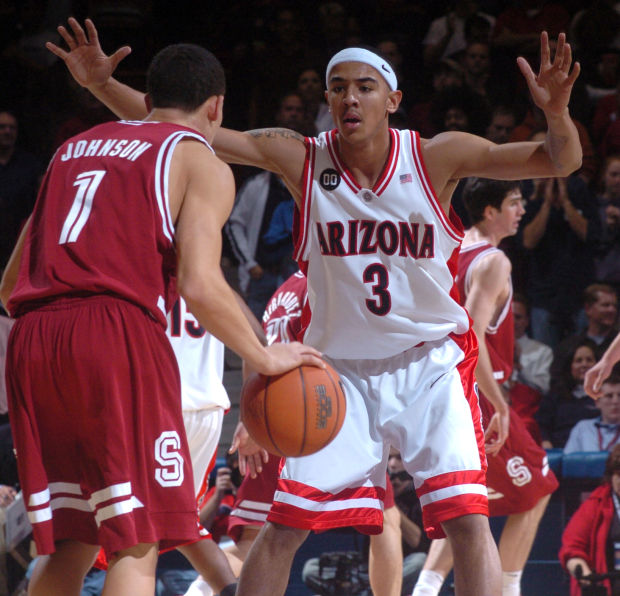 Marcus Williams • G/F
Drafted: 2007, Second Round, No. 33 overall by the San Antonio Spurs
Teams: San Antonio (2007, 2009)
Notable: All-Pac-10 first-team selection in 2006-07. Left after two seasons at the UA, but didn't stick in the NBA. Last played in China for Shanxi Zhongyu in 2011-2012.
Arizona's Marcus Williams defends Stanford's Mitch Johnson during a game on Jaunary 24, 2006. Williams is one of Arizona's NBA-drafted players who appeared on ESPN's list that ranked the colleges with the best NBA players. Arizona was No. 6 on the list.
Tags
Related Stories