Wildcats in the NBA draft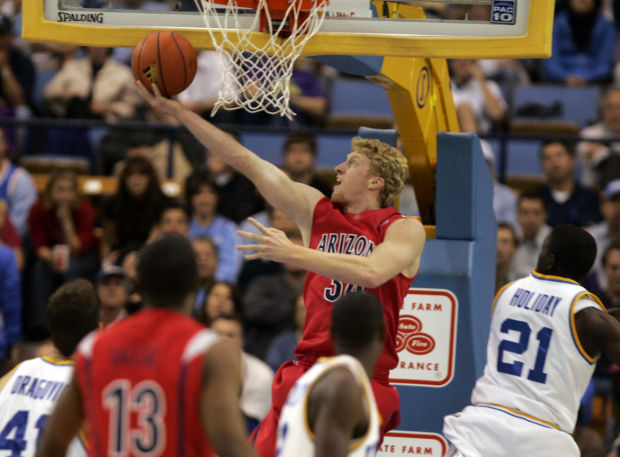 Chase Budinger • F
Drafted: 2009, Second Round, No. 44 overall by the Detroit Pistons (traded to Rockets)
Teams: Houston (2009-12), Minnesota (2012-present)
Notable: Played 1,317 minutes in 2008-09 for Arizona, the most of any player in school history. Only two players, Sean Elliott and Bob Elliott, scored more points in their first three seasons with the Cats than Budinger. Was a prized volleyball recruit before choosing to play basketball for Lute Olson.
Arizona's Chase Budinger rises to scores two of his 14 points against UCLA in the first half of a game on January 15, 2009 in Los Angeles. Budinger is one of Arizona's NBA-drafted players who appeared on ESPN's list that ranked the colleges with the best NBA players. Arizona was No. 6 on the list.
Related Stories