Wildcats in the NBA draft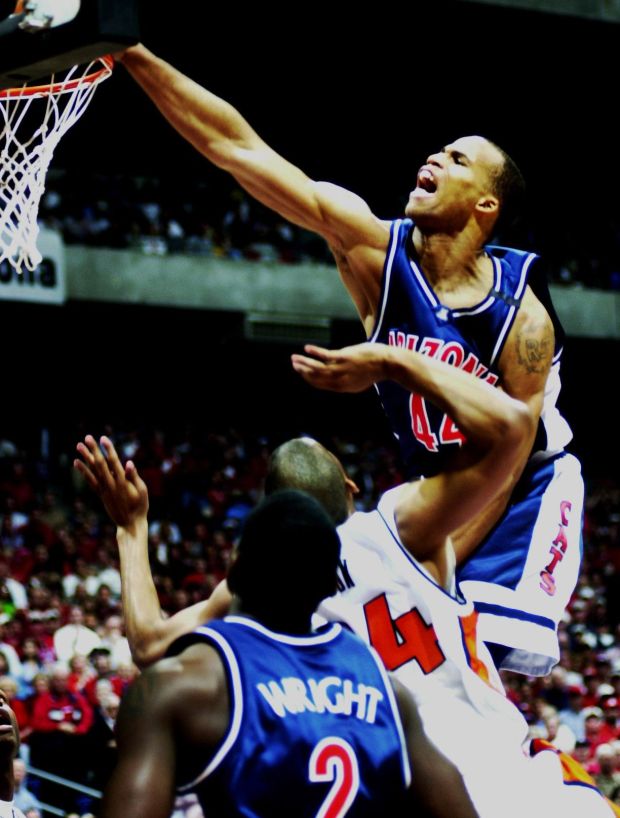 Richard Jefferson • F
Drafted: 2001, First Round, No. 13 overall by the Houston Rockets
Teams: New Jersey (2001-08), Milwaukee (2008-09), San Antonio (2009-2012), Golden State (2012-present)
Notable: High-flying Phoenix native (Moon Valley High School) helped the Cats reach the 2001 NCAA Championship game and earned all-Midwest Regional and all-Final Four honors. 
Richard Jefferson jams for two points in the first half over Illinois' Brian Cook during Arizona's 87-81 win over the Illini on March 25, 2001 that pushed the Cats to the Final Four. Jefferson was ranked fifth among Arizona's NBA-drafted players who appeared on an ESPN list that ranked the colleges with the best NBA players. Arizona was No. 6 on the list.
Related Stories