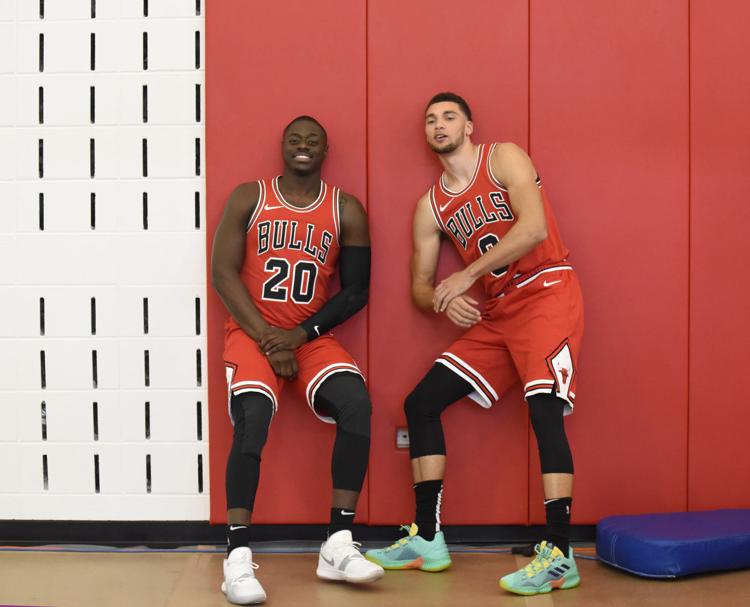 Rawle Alkins didn't get a chance to visit the Bay Area at the same time as his former teammates this weekend because the Chicago Bulls kept the two-way guard on their G League roster. But maybe that was just as well.
While Alkins scored 24 points off the bench on 11-for-15 shooting in the Windy City Bulls' 124-101 win over Wisconsin in G League play on Friday, his parent club was getting clobbered by the Golden State Warriors.
Not that losing to the Warriors is anything to be ashamed of, but Chicago did it in style Friday: Klay Thompson hit three 3-pointers in the first 70 seconds of the game, and the Warriors took a 43-17 lead at the end of the first quarter en route to a 37-point win.
"He sees a glimpse of the rim and he's going to up," Lauri Markkanen said of Thompson's early spurt. "That's how good of a shooter he is."
If Alkins is to stick with the Bulls for long, he has to keep improving. Bulls coach Jim Boylen said. Alkins is averaging 15.1 points and 6.1 rebounds for Windy city while he's also played briefly in two games for Chicago..
"Hard-playing kid. Tough kid," Boylen said. "I like his energy and his toughness. He's working on his skill development, his ability to drive the ball and shoot the ball and we're thankful he's with us."