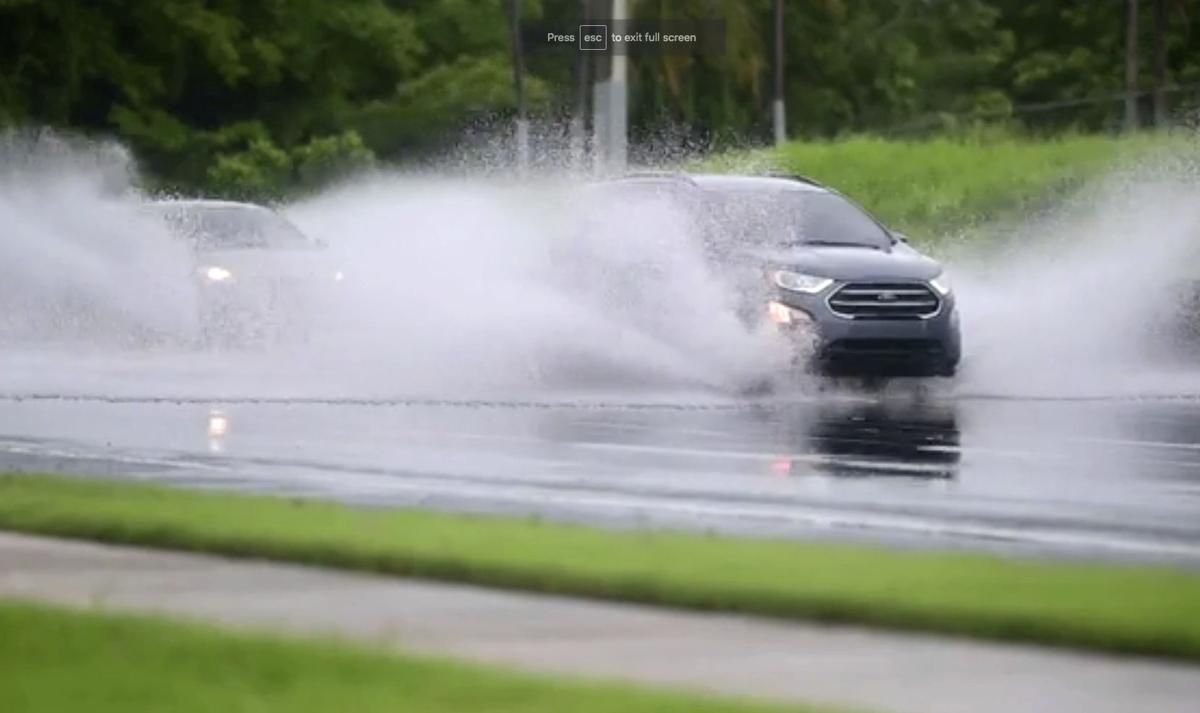 Puerto Rico
Florida's east coast prepares for Isaias
SAN JUAN — Forecasters declared a hurricane warning for parts of the Florida coast Friday as Hurricane Isaias drenched the Bahamas on a track for the U.S. East Coast.
Officials in Florida said they were closing beaches, marinas and parks in Miami-Dade County beginning Friday night. Mayor Carlos Giménez said the county had 20 evacuation centers on standby that could be set up with COVID-19 safety measures.
Rhode Island
Massive mollusk dug up by boy, 11
NARRAGANSETT — An 11-year-old boy clamming with his grandfather found a giant quahog that is thought to be one of the largest ever harvested in state waters.
Cooper Monaco, of Wakefield, found the massive mollusk Monday in the Weekapaug section of Westerly and donated it to the University of Rhode Island's Marine Science Research Facility in Narragansett, the university said Thursday.
The clam is 5.75 inches across and weighs nearly 2½ pounds. The state Department of Environmental Management does not keep quahog records, but a typical quahog grows to about 4 inches across, the university said.
"I was down on my hands and knees in the water looking for clams, and I touched this huge rock thing," Cooper said. "I always pull out rocks and throw them to the side and look under them. And then I felt the edge of it and I thought, 'holy moly, this is a clam.' So I pulled it out. It was amazing."
California
1 Marine is dead, 8 are missing off coast
SAN DIEGO — Eight Marines were missing and one dead after an amphibious assault vehicle sank during a training exercise near a military-owned island off the coast of Southern California, authorities said Friday.
There were 15 Marines and a Navy sailor in the vehicle Thursday evening when it started taking on water as it traveled from the shores of San Clemente Island to a Navy ship, said Lt. Cameron H. Edinburgh, a Marine Corps spokesman for Camp Pendleton.
Two Marines who were among those rescued were injured, with one hospitalized in critical condition and the other in stable condition, a Marine Corps statement said.
Florida
Shooting spree injures officer; man in custodyA man is in police custody after he went on a 40-minute shooting spree on a Tampa highway and city streets where he fired on at least 11 people, wounding two adults, and injuring a police officer when he shot into his squad vehicle.
None of the injuries was life-threatening, Tampa police officials said.
The Tampa Police Department started getting reports of someone shooting from a moving car on Interstate 275 on Thursday evening. When a Tampa police officer spotted the suspect's car and attempted to pull him over, Antonio Cruz Ortiz, 31, got out of his car and fired on the officer's squad car, the Tampa Police Department said.
Be the first to know
Get local news delivered to your inbox!