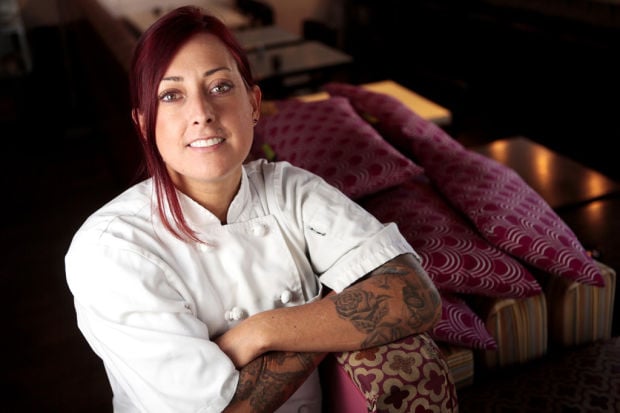 Downtown Tucson's culinary scene is in serious need of a star chef.
Idea! One of Tucson's most respected chefs is leaving her home at an east-side Hilton to head the kitchen at the new DoubleTree Hilton, next door to the Tucson Convention Center. Virginia "Ginny" Wooters spent much of her career leading various Brian Metzger projects like The Abbey and Jax Kitchen, and most recently mastered gourmet Italian cooking at the Hilton Tucson East's Alloro D.O.C Italian Trattoria.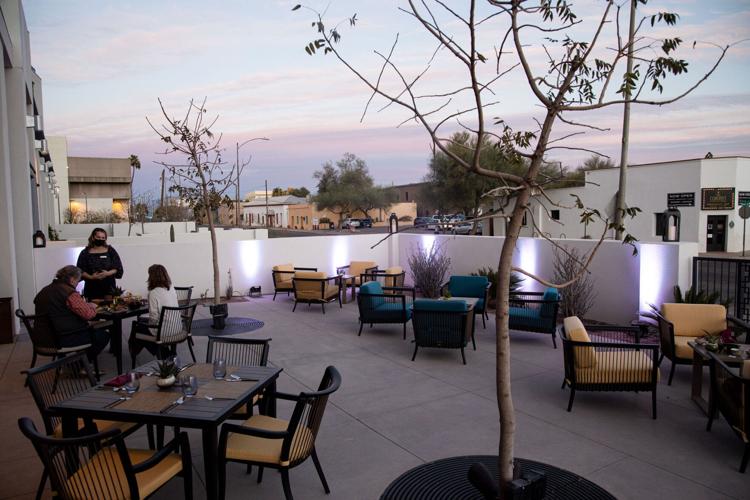 Now she's trying her hand at Latin cuisine with the new El Mezquite Grill and Taqueria. The restaurant, which opens Tuesday, March 23 at 4 p.m., features a menu of gourmet Mexican staples as well as continental Spanish and French dishes. While the mesquite in the name refers to the smoky wood grilling popular in Sonora, Wooters casts a wider net with dishes like duck confit with a chipotle-agave glaze. 
"It's definitely a mixture of all the different types of cooking that I've done," Wooters said. "It's a take on Mexican food, but not what you're normally used to ... different textures and ingredients, á la minute, that's kind of my style."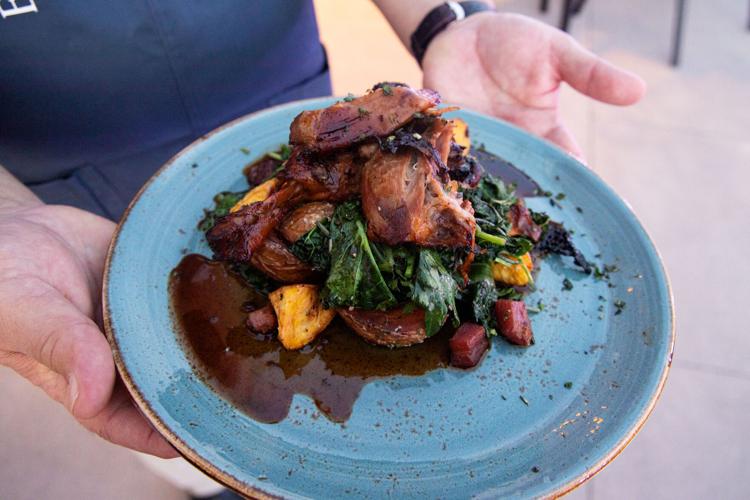 Aside from the chef, one of the main draws of the restaurant is its spacious patio, which looks out onto the historic adobes of Barrio Viejo. We had an opportunity to enjoy the breezy spring weather during the restaurant's soft opening this month, where we tasted everything from tacos to steak tartare with plantains and chimichurri sauce. 
Based on this initial visit, Wooters seems to be a natural at cooking Mexican food. Some of the highlights were her sensational take on Sonoran toritos, a popular street food appetizer that usually consists of a yellow caribe chile wrapped in bacon and stuffed with pieces of shrimp and melted cheese. Wooters' version flairs it up with herbed goat cheese and soft chunks of crab, which give the peppers a silken touch of California cuisine.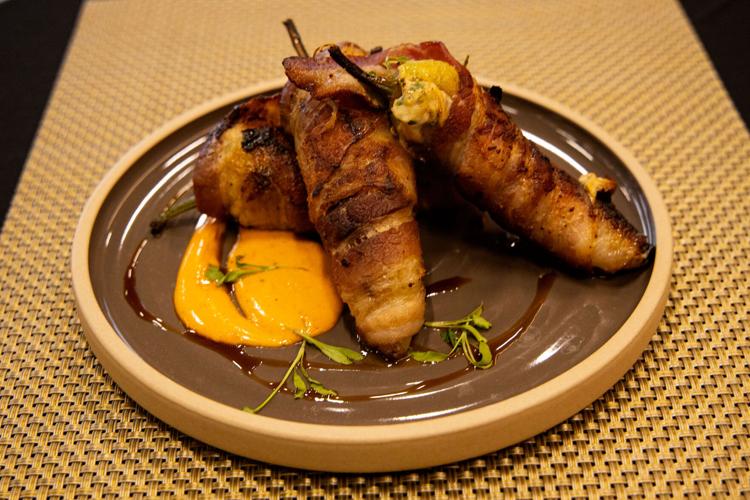 Budget diners might do well by grabbing a couple tacos from the bar menu and hitting the patio; I especially enjoyed the masa-battered mahi that was topped with shredded kale and pickled onion. Their corn tortillas are housemade and brilliantly colored with natural flavorings like purple hibiscus and blue butterfly pea flower. 
"You can cook anything as long as you put your heart into it: Every culture has a fried dough, every culture has a thing with potatoes. It's just about doing it different and putting your own twist on it," she said. "I'm cooking what I like and hoping that everybody else likes it."