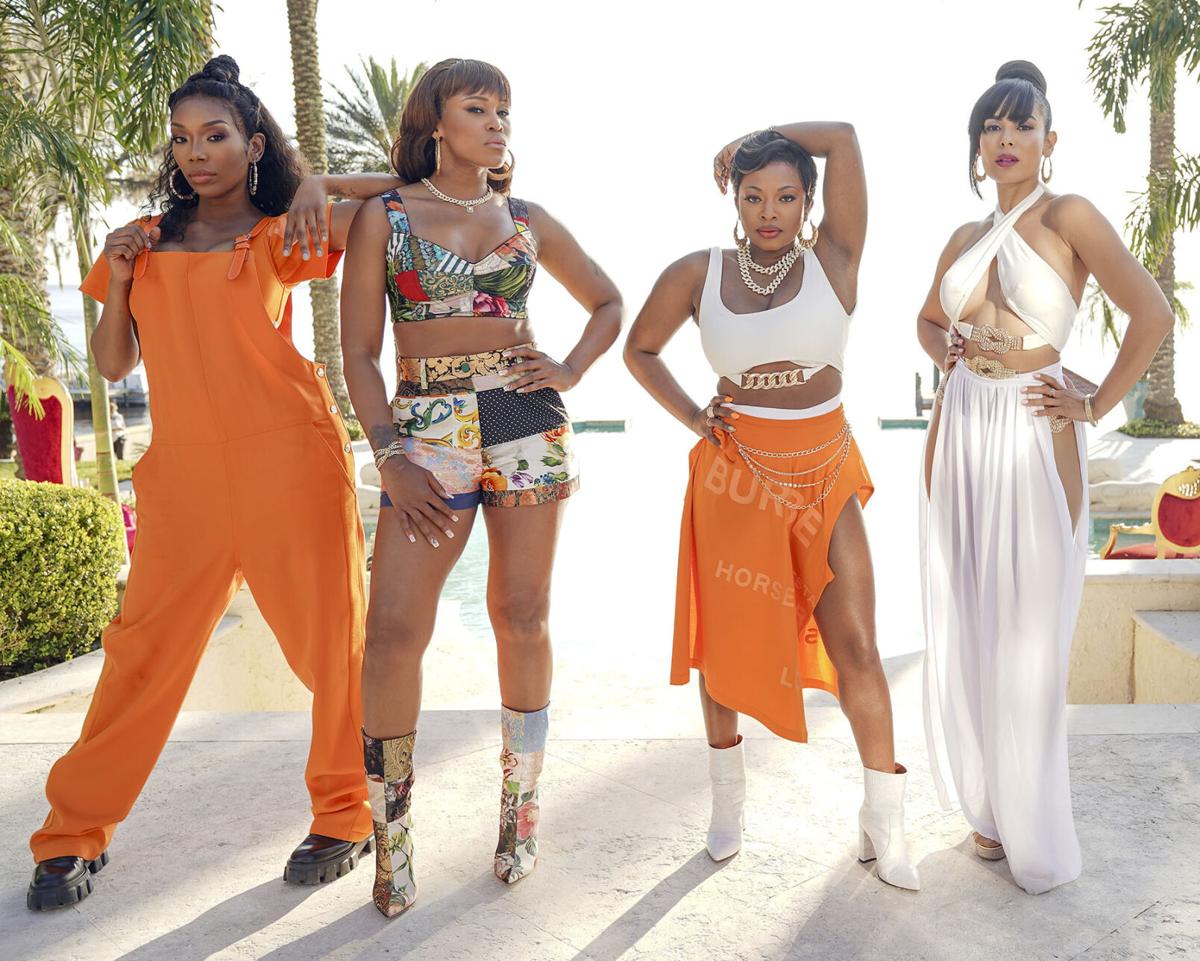 Queens
ABC, 10pm EST, New Series!
We love a comeback story. Twenty years after the fictional '90s hip-hop group Nasty Bitches broke up, its four female members are living very different lives when they reunite in this drama's premiere — and rebrand themselves as Queens.
The Boulet Brothers' Dragula
Shudder, Season Premiere!
This groundbreaking series follows 10 drag artists from around the world as they compete for a $100,000 grand prize — the largest in show history. Season 4 will feature a spectacular lineup of guest judges including Vanessa Hudgens (High School Musical film series), Harvey Guillén (What We Do in the Shadows), Kristian Nairn (Game of Thrones), Misha Osherovich (Freaky), queer country music icon Orville Peck, pop metal star Poppy, Ray Santiago (Ash vs Evil Dead), Bob the Drag Queen (We're Here) and more, with additional judges to be announced later. New episodes are available Tuesdays.
Georgetown
The mystery of whether ambitious Ulrich Mott (Christoph Waltz) killed his elderly socialite wife (Vanessa Redgrave) takes twisting turns into international intrigue.
NBA Basketball
TNT, beginning at 7:30pm Live EST
Giannis Antetokounmpo and the Milwaukee Bucks raise their NBA championship banner to the rafters of Fiserv Forum as they open the regular season against Kevin Durant and the Brooklyn Nets. TNT's second game has Steph Curry's Golden State Warriors in Los Angeles to take on LeBron James and the Lakers.
The Bachelorette
ABC, 8pm EST, Season Premiere!
After joining Season 25 of The Bachelor as a late arrival, Michelle Young immediately stole Matt James' attention, along with the hearts of millions of Americans who fell in love with her captivating smile and charming sense of humor. Now she is looking for the Superman to her Superwoman and is ready to find a love with whom she can start a family of her own.
DC's Stargirl: "Summer School: Chapter Eleven"
After a frightening encounter leaves Courtney's (Brec Bassinger) life hanging in the balance, the team members band together to determine their next steps.
The Resident: "The Thinnest Veil"
While looking for a distraction on Halloween, Conrad (Matt Czuchry) treats a group of witches who send the ER into chaos in the new episode "The Thinnest Veil."
The Voice: "The Battles Part 4"
The battle rounds conclude as the coaches enlist music industry powerhouses Jason Aldean, Kristin Chenoweth, Dierks Bentley and Camila Cabello to prepare their artists to go head-to-head in hopes of advancing to the knockouts. Each coach has one steal and one save at their disposal.
TCM Spotlight: New Waves Around the World: "British New Wave"
TCM, beginning at 8pm EST, Catch a Classic!
Around the time that the British Invasion in pop music innovation was starting to take place, there were likewise developing filmmaking trends across the pond that were becoming, and which remain, influential, and this cinematic British New Wave is tonight's spotlight on Turner Classic Movies. Like the French New Wave movement in film, the British New Wave held many of the same styles and themes. From about the late 1950s to the mid '60s, filmmakers in the British New Wave were heavily influenced by French filmmakers such as François Truffaut and Jean-Luc Godard, and British directors such as Jack Clayton and Tony Richardson were similarly trying to capture and depict the lives of everyday people. These films that were being made during this time were usually shot in black-and-white, produced outside the studio setting and shot on location to give the movies a realistic feel. Tonight's movies from the British New Wave, in order, are: the 1959 romantic drama Room at the Top, which was nominated for six Academy Awards, including Best Picture and Best Director for Clayton, and won Best Actress for Simone Signoret, and Best Adapted Screenplay; Karel Reisz' 1960 romantic drama Saturday Night and Sunday Morning, named the 14th greatest British film of all time by the British Film Institute in 1999; the 1963 romantic comedy drama Billy Liar, directed by John Schlesinger and with a breakthrough performance for Julie Christie; The Knack … and How to Get It, Richard Lester's 1965 comedy that remains a fun time capsule of swinging '60s London; cowriter/director Tony Richardson's 1961 drama A Taste of Honey, which won four BAFTA awards, including Best British Screenplay and Best British Film; and This Sporting Life, the 1963 sports drama that earned stars Richard Harris and Rachel Roberts Best Actor and Best Actress Oscar nominations. — Evan McLean
Our Kind of People: "The Miseducation of the Negro"
Angela (Yaya DaCosta) tries to get Nikki (Alana Bright) accepted into the Oak Bluffs Cotillion in the new episode "The Miseducation of the Negro."
La Brea: "The New Arrival"
The sight of a crashing plane spreads a wave of unexpected hope through the clearing as Eve (Natalie Zea) and the other survivors search for its fallen pilot. Gavin (Eoin Macken) and Izzy (Zyra Gorecki) seek help from an unlikely source after the government permanently suspends their mission into the sinkhole.
American Masters: "Becoming Helen Keller"
PBS, 9pm (WTTW Chicago, 9pm) EST
Revisit Helen Keller's rich career and explore how she perpetually put her celebrity to use to advocate for human rights in the pursuit of social justice for all, particularly women, the poor and people with disabilities.
New Amsterdam: "This Be the Verse"
Dr. Fuentes (Michelle Forbes) continues her quest to remake the hospital in her vision; Max (Ryan Eggold) goes the extra mile to help a patient in need; Dr. Sharpe (Freema Agyeman) and Iggy (Tyler Labine) find themselves at odds over a very serious issue; Reynolds (Jocko Sims) discovers the importance of personal obligations; and Bloom (Janet Montgomery) comes to a shocking realization about her mother.
Chucky: "Give Me Something Good to Eat"
Syfy & USA Network, 10pm EST
On Halloween night, Chucky (voice of Brad Dourif) targets one of Jake's (Zackary Arthur) frenemies at a rocking costume party, forcing Jake to either stop the killer doll — or help him.