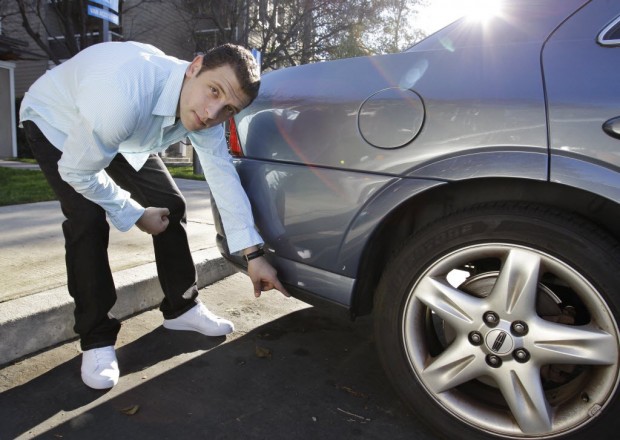 WASHINGTON - A community-college student filed a lawsuit Wednesday against the FBI for secretly putting a GPS tracking device on his car.
Yasir Afifi, 20 said he's never done anything that should attract the interest of federal law-enforcement officials.
He said a mechanic doing an oil change on his car in October discovered the device stuck with magnets between his right-rear wheel and exhaust. They weren't sure what it was, but Afifi had the mechanic remove it, and a friend posted photos of it online to see whether anyone could identify it.
Two days later, Afifi said, agents wearing bulletproof vests pulled him over as he drove away from his apartment in San Jose, Calif., and demanded their property back.
Afifi's lawsuit, filed by the Council on American-Islamic Relations, charges that the FBI violated his civil rights by putting the device on his car without a warrant.
His lawyers said Afifi, who was born in the United States, was targeted because of his extensive ties to the Middle East.
He travels there frequently, helps support two brothers who live in Egypt, and his father was a well-known Islamic-American community leader who died last year in Egypt.
FBI spokesman Michael Kortan declined to discuss the lawsuit or the agency's investigation into Afifi but said: "The FBI conducts investigations under well-established Department of Justice and FBI guidelines that determine what investigative steps or techniques are appropriate. Those guidelines also ensure the protection of civil and constitutional rights."
Afifi, who is a business marketing major at Mission College and works as a computer salesman, said at a news conference to announce the suit that the agents never gave him a clear answer as to why he was being monitored.
Judges have disagreed over whether search warrants should be required for GPS tracking.
Afifi's lawyers said they are filing the lawsuit hoping for a ruling that any use of tracking devices without a warrant in the United States is unconstitutional.