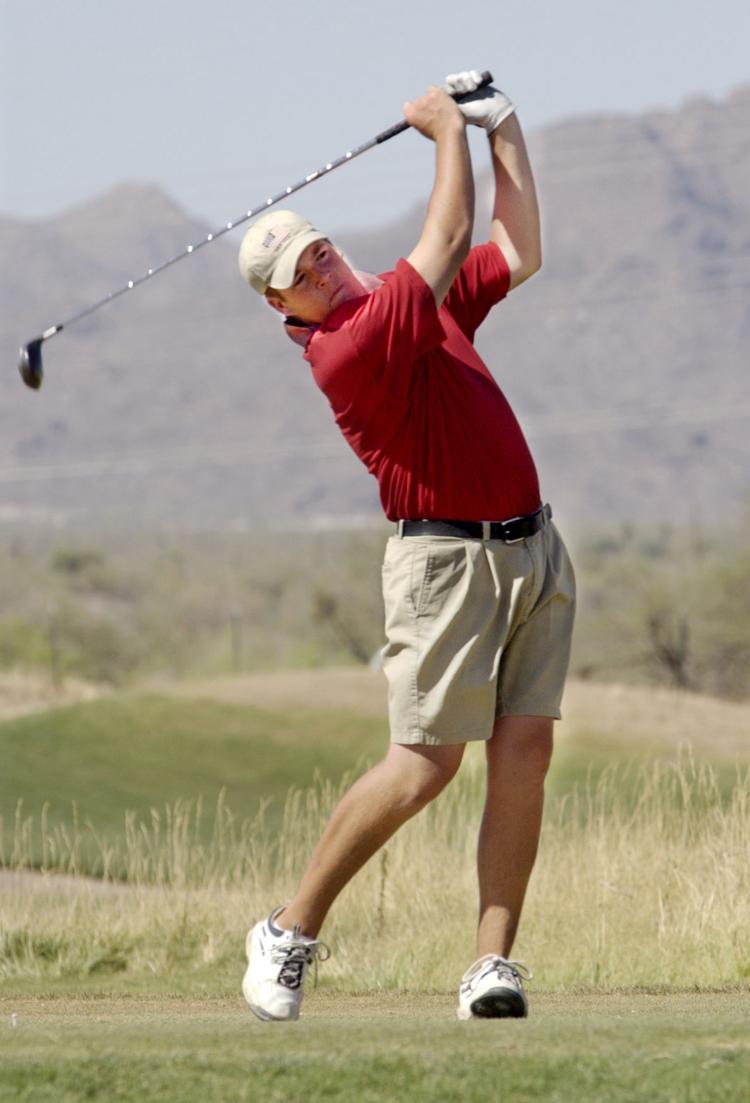 Ben Kern grew up on a golf course, following his father, Jeff Kern, a nine-time Tucson City Amateur champion who played in 11 PGA Tour events and remains one of the leading names in Tucson golf history.
But Ben, the 2001 state champion at Palo Verde High School, took it a step beyond his father's distinguished career when he made the cut at the ongoing PGA Championship.
Now the pro at the Georgetown Country Club near Austin, Texas, Kern was joined by his father, who walked the Bellerive Country Club course with his son during mid-week practice rounds. It was a small world for the Kerns in St. Louis.
When Ben stepped to the No. 1 tee on Friday, the on-site public address announcer who introduced him to the crowd was Tony Martinez, a Santa Rita High School grad and former assistant pro at Starr Pass and Fred Enke Golf Course. Martinez is now an official for the PGA of America in Texas and introduced all the golfers on Friday, among his other duties at the PGA Championship.
Kern became the third Tucsonan to play in the PGA Championship, following Rincon/University's Michael Thompson in 2012 and 2013, and Tucson High grad and Skyline Country Club pro Al Starr, who played in the 1963 PGA Championship. Starr, who helped Arizona win the 1954 Border Conference title, is now in the real estate business in Tucson; Thompson did not qualify for this year's PGA.
Thompson finished tied for 22nd in 2013; Starr did not make the cut in 1963.