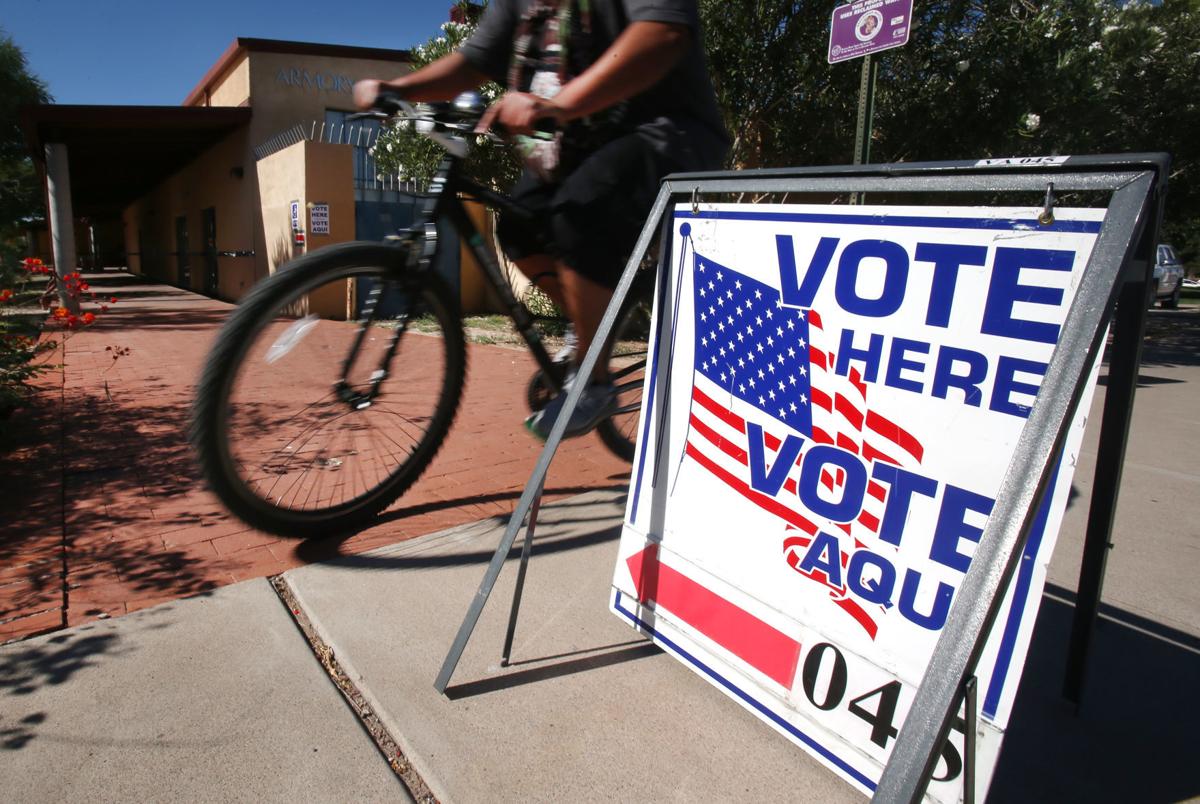 It looks like there may be at least two Democrats on the Arizona Corporation Commission for the next two years unless the Arizona Republican Party can find someone with high name recognition.
The Arizona Supreme Court on Friday rejected a last-ditch effort by Republican Kim Owens to qualify for the 2020 ballot. The justices, in a brief order, refused her request to reconsider an earlier finding that she did not submit enough valid signatures to qualify.
That order comes just days after the court reached a similar conclusion for incumbent Republican Boyd Dunn, ending his bid for reelection.
What makes all that significant is there are now just two Republicans left on the ballot: incumbent Lea Marquez Peterson who was appointed to her post last year by Gov. Doug Ducey, and Eric Sloan. And there are three positions on the five-member panel up for grabs. By contrast, all three Democrat contenders appear to be cleared to run: Bill Mundell, who actually served for a decade on the commission as a Republican until 2009; Anna Tovar, a former state lawmaker who currently is mayor of Tolleson; and Shea Stanfield.
The high court ruling comes after Owens had convinced Maricopa County Superior Court Judge Timothy Thomason that she had enough signatures.
Thomason had found several hundred signatures to be invalid. But then he concluded that she had presented enough evidence to "rehabilitate" enough of them to put her over the legal minimum.
But Justice Andrew Gould, writing for the four justices who heard the case, said that the only evidence Owens presented was from the Republican Party's data center.
"However, Owens failed to make the Data Center records available, nor were the records offered or received into evidence," Gould wrote.
"Additionally, there was no testimony establishing that either the Data Center records or Owens' testimony about the records constituted reliable, competent evidence for the court to consider," the justice continued. "Accordingly, there was no reasonable evidence to support the trial court's finding that the candidate rehabilitated a sufficient number of signatures to remain on the ballot."
The ruling has sent state GOP officials scrambling to fill the gap.
"We're exploring all options to make sure we hold onto our seats on the Corporation Commission and provide voters a solid number of Republican candidates to choose from for the commission," said party spokesman Zach Henry.
The best option is to find someone to run as a write-in candidate for the Aug. 3 primary. And anyone can try to get nominated by this route by submitting his or her name and financial disclosure statement by June 25.
But it's not that simple.
Under Arizona law, someone seeking to get on the party's slate in November through a write-in process has to gather at least as many votes as the number of signatures needed for nomination. In the case of the Republicans, that's 6,663. And that puts the party in the position of finding someone whose names is sufficiently familiar so that party faithful will remember it while filling out early ballots at home or writing it in when they go to the polls.
The 2020 race didn't start out this way for Republicans, who had six contenders for the three open seats.
Nick Myers was previously disqualified. And state Sen. David Farnsworth, R-Mesa, who had hoped to move to the commission, withdrew his name from consideration after a challenge was mounted to his petition signatures. Two members of the commission are not up for reelection this year: Democrat Sandra Kennedy and Republican Justin Olson.